I have found that perspective often comes in dosages when I least expect it. I may be mid stride in life, then BOOM! It hits me hard and fast. It's probably the best way to grab my attention as I tend to be very directed and intense. These little moments help slow me down and soften my heart. Here is my story from yesterday.
Basketball. I love it. At one point in time, I would play at every single chance I had. Mornings, lunch break, after school, on the weekends. One of my friends would tease me that I only owned tank tops. I think you get the idea. It was a big part of my life.
Working for a family business right out of high school, my basketball days started slowing down. I would play when I could, but it was much less frequent. A little by little, the playing eventually came to a halt altogether. Basketball became merely something that I once did. The demands of work helped keep me occupied enough to distract me from feeling any loss. As in typical fashion, I would be relegated to reliving the "glory days" via memories. Enter marriage and kids, then watching the game on tv was the closest I got to the game.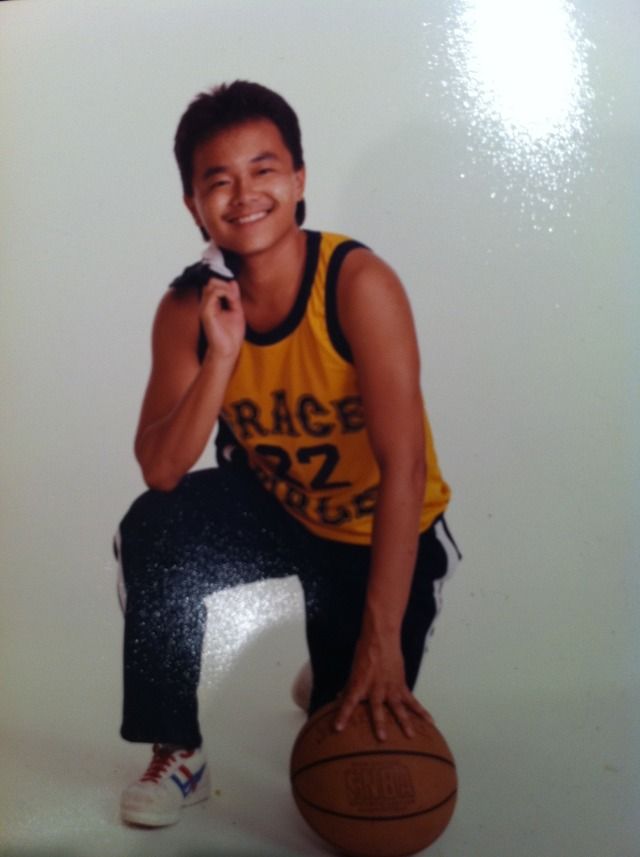 Traveling down the road of life, I found myself intersecting with life on the court again. This time, as a coach for my kids' teams. I never coached before and my first teams took some beatings. It didn't help that I got teams with totally green players too. A few seasons into coaching, something clicked. I tapped into my playing days and how my coaches worked with me. I took their best advice and tried to factor out what I didn't like. Then I took a look at the game from the player's eyes which helped me to form my own style of coaching. I try to look at the game as both a coach and former player. Understanding both sides resulted in newfound success as a coach.
To my surprise, I found my this new role equally rewarding as donning a uniform and playing. In fact, there was an even greater satisfaction watching kids grow and find their love for hoops.
The path continued to take me on a ride from beginner leagues, to participation leagues, and now I am at the club level. Our club is rebuilding and has many that are still developmental at best. Not what I expected. The learning curve has started all over again. I also didn't expect to coach; however, due to unforeseen circumstances, I have taken part of the helm of this club.
Expectations can be high at the club level as competition is more fierce than that of the other leagues. Winning is emphasized much more and personal development is something that is demanded both at and away from practice. I have accepted my yet again new role and have been trying to impart the same intensity that I possess. I demand that from any team that plays under me. Mental toughness and physical toughness are virtues that I continually drill into the players. I don't tolerate weakness on the court. I admit that I am a little caught up in the demands of a club team.
Then it came......perspective.
After practice today, I overheard "single mom" while speaking with a parent. It's not as though I haven't heard that before, but something grabbed me. Two of her children play for me. Then it hit me harder when I went home and took a shower. Both her sons play on the club.
They are not the most skilled and they are not always the best dressed, with the latest KD shoes. In fact, they aren't many things by a traditional club outlook. But....they are mine.
I cannot believe that mere chance has put us together, for my faith says otherwise. We are put together for a reason. I have been trusted to "serve" as a role model, if I can be pompous enough to think of myself that way. I have been placed in their lives to leave them with experiences that they can carry on, wherever they may go in the future. I desire to become one of their stories, to be someone that left a mark on their timeline. Someone that they will refer to with fond remembrance. I have a dad. They don't. This pairing is no mistake.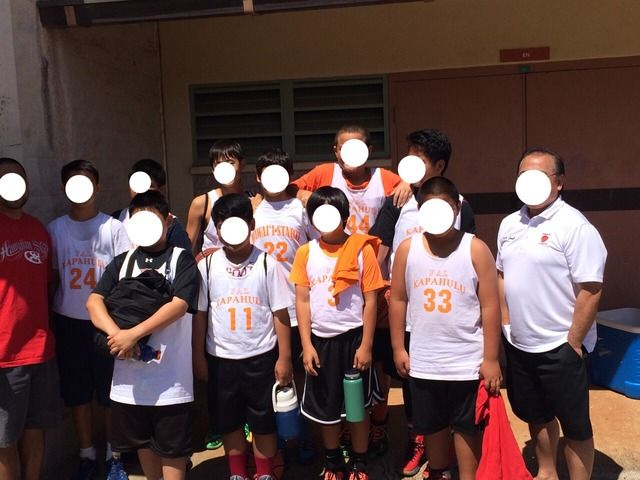 Perhaps I am really not the coach, but the one that is getting coached by the one above. After all, as my story tells, basketball comes to an end. Life continues longer than the game does. I will do my best as their coach, but I pray that I am even better to them as a person.