Lucky me, we had a deal with our partners at Hawaiian Air from the Ukulele Fafe in Korea last fall. Me and my usual travel partner brother headed to Korea to get some business done. Of course, we ate, we saw friends and had a good time in between. Special bonus, found a massage guy that knows how to work this stubborn body of mine.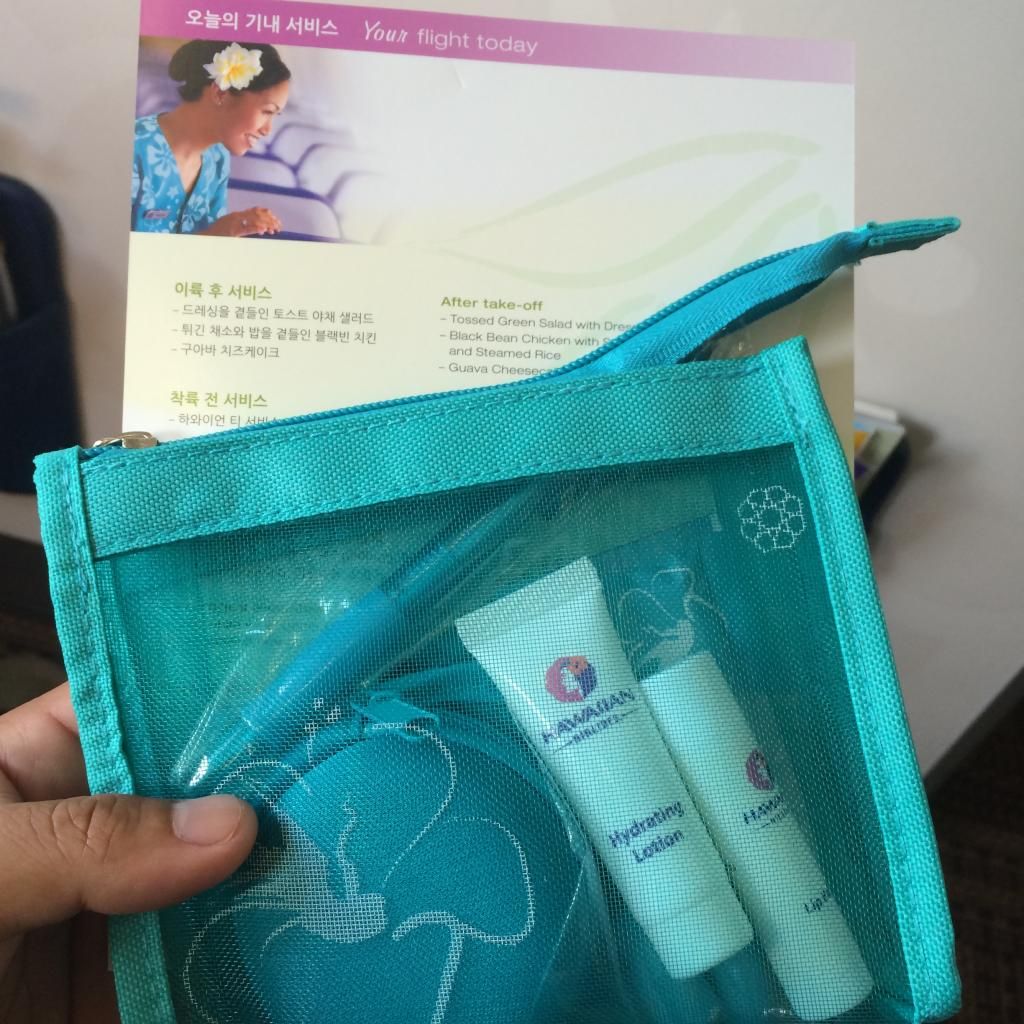 Hmm, I can get used to flying Pualani Gold. We got little bigger seats, extra snacks, and this cute amenity pack. One less omiage to buy my kids, ha ha.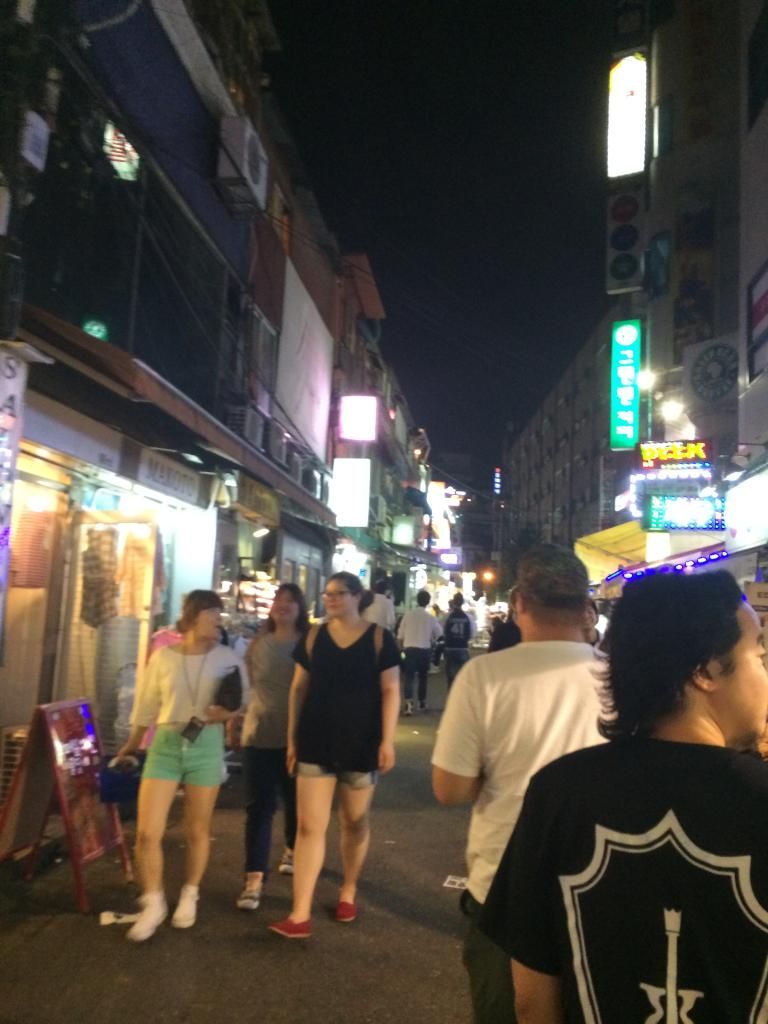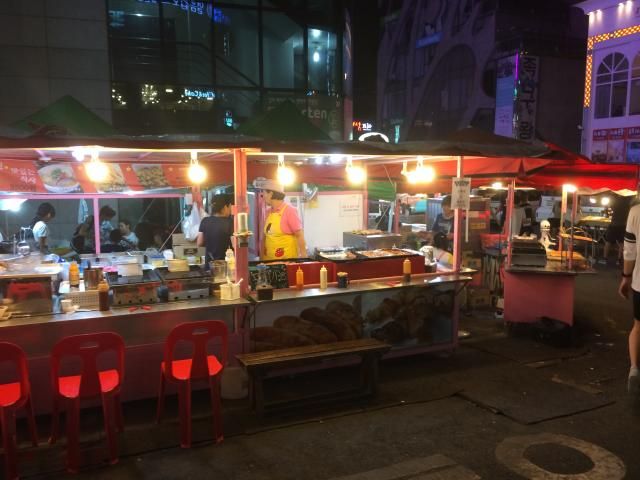 Night market in Hongdae. Good stuff. During the week, it's pretty regular as far as traffic is concerned, but weekends are a different story. Anywhere you go, there's hordes of young people on dates and hanging out with one another.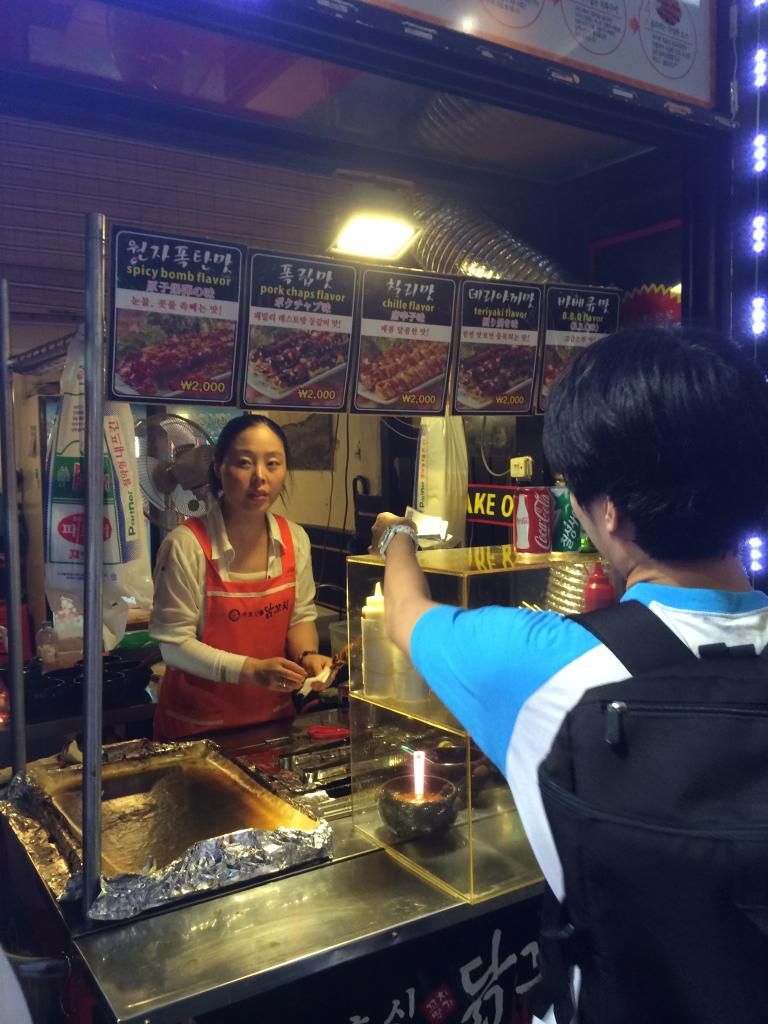 This is a lady I've named chicken lady. She has a small hole in the wall shop that specializes in.......wait for it......CHICKEN! Ha ha, good guess.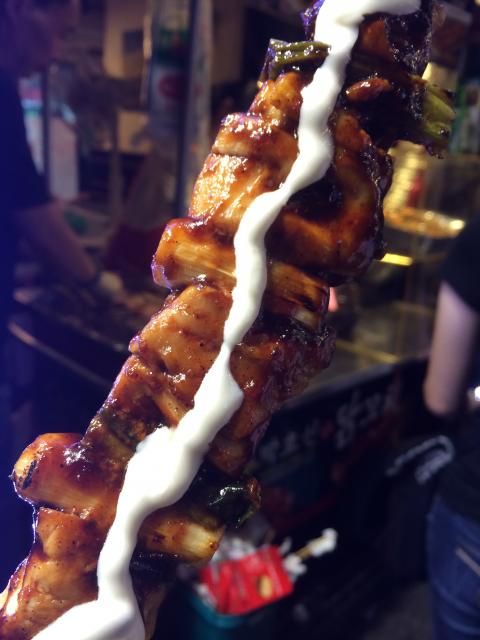 Here's why I call her chicken lady. They serve up some mean kabobs. You can smell the chicken grilling in the open air as you walk up. Then they flavor it based on your preference. I opted to go with the spicy one, after all, this is Korea!
More to come from Korea. More food, and I'll reveal my massage guy. Lucky I get to travel, but even more lucky to come home to the best place in the world.