Imagine winning an all expense paid trip to Hawaii. For two weeks, you'll enjoy the food, the culture and good times. You're twelve years old, traveling with three of your friends, then head back to Japan. There is one catch to all of this though.....as you will later read.
This is my annual post about the Holy Family Home is Osaka, Japan. The place that owns a good portion of my heart. The place where, any chance I get, I go. There's no fancy hotel I stay at, no restaurants I seek out, and no night life that I enjoy there. What does reside there, are 300 precious children.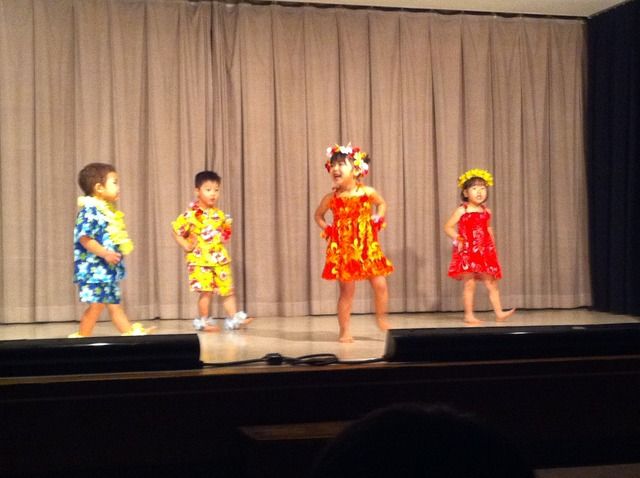 Since 2008, I have been a board member of the non profit, Peace Bridge. We are an organization that works alongside the Wolfhounds of Schofield Barracks, who have maintained the longest, uninterrupted relationship with a post conflict country. For 66 years, the Wolfhounds have loved and supported the children and work of the Holy Family Home.
For the past 58 years, the Wolfhounds have been bringing 4 children to Hawaii for a two week dream vacation and visits them each Christmas, bearing gifts for every child there. I took my first trip there several years ago and became even more committed to this long standing legacy of love.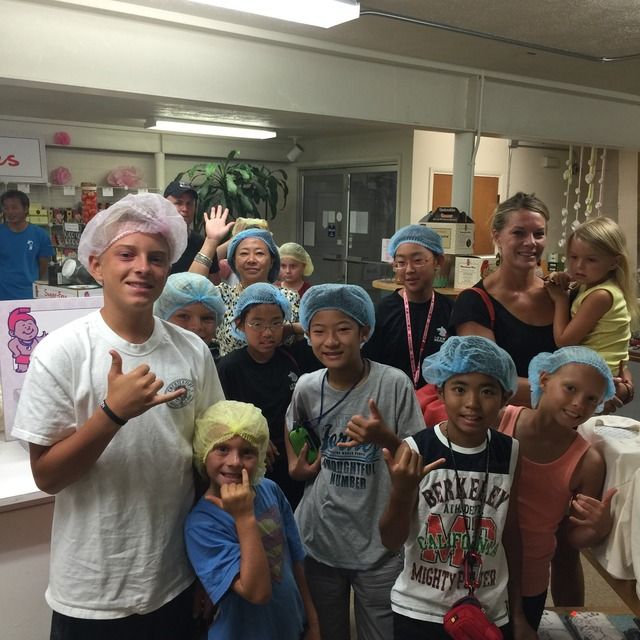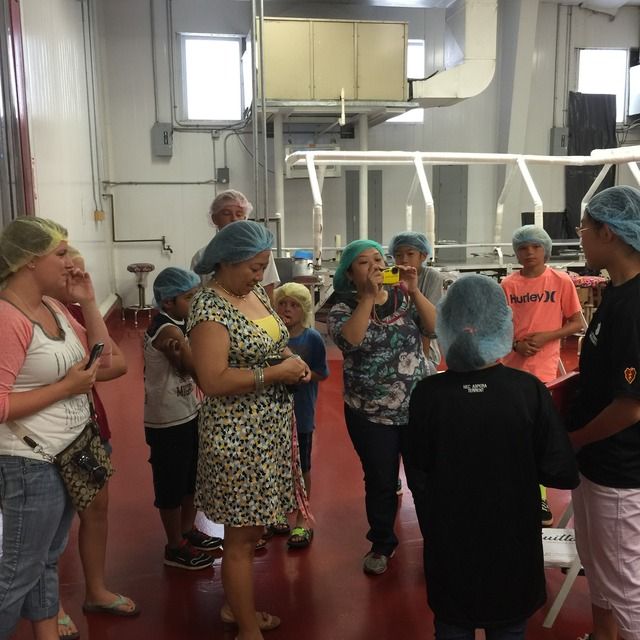 Each year in the summer, I get to play tour guide for them as they visit my home here in Hawaii. We make our way to Menehune Mac, the real life Hawaii version of Willy Wonka's factory. The smell of chocolate fills the air and if you browse their showroom, it'll fill your tummy too.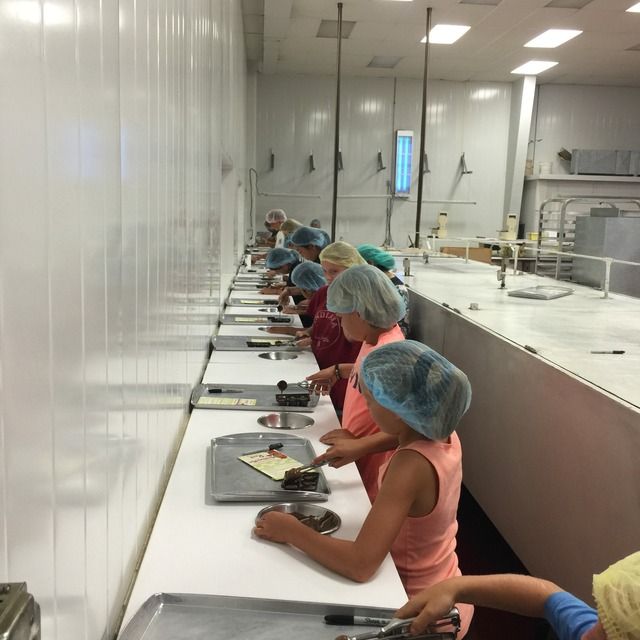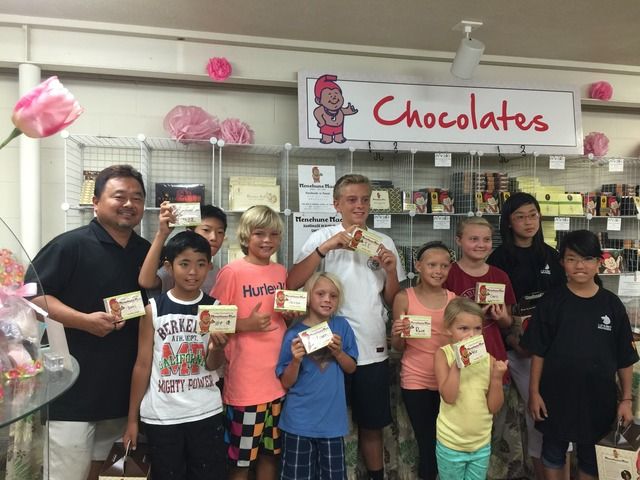 Everyone dons their cafeteria lady hairnet, then we're off into the factory. We all get to make our own little custom box of macadamia nut chocolates. It's hard not to just dip your fingers into the bowl and eat it all up before spooning them into the little paper cups. If you can resist the temptation, they go into the cooling chamber, then we show em off for photo time.
Then it was our turn. Just a block away from Menehune Mac, this is something that we look forward to with great anticipation. It's often said that ukulele brings a lot of joy along with it, so we do our best to make this claim true.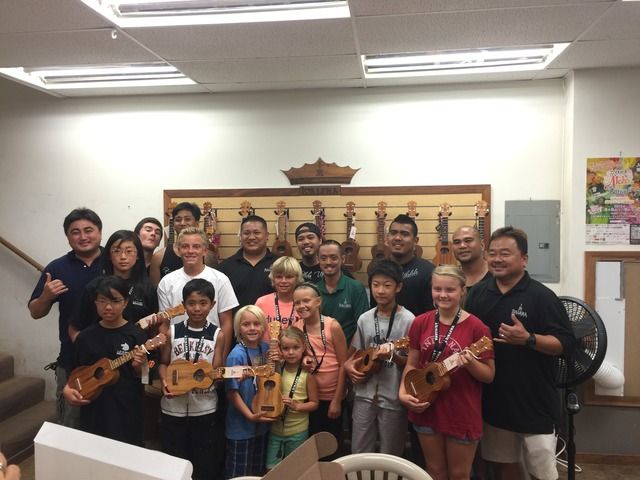 After they tour the shop, we eat lunch together and hang out for a bit. Then we surprise each child with an ukulele of their own, along with one for each host family. It's a wonderful time.
Sometimes I am a little hesitant to share these moments publicly and am challenged to present it in a fashion that draws awareness rather than praise. I'm not looking for any praise or compliments, because as I mentioned, there is a catch to all of this:
Consider for a moment, that after this trip of a lifetime (as some of the children have claimed in later life), the children go home to Japan. In most cases, mom and dad are not waiting for them. While I've been coached that it's not a politically correct term, Holy Family Home is an orphanage.
They are VERY well cared for and there's a lot of love there at the home. I feel it each time I go there, but there are many questions that haunt me. The most common one is, "How can anyone give up their beautiful child?.................." While I may have shared this before, I'll do it again, because the answer that comes is always the same. That little voice in my hearts gently says,
"That's why I made you."
Purpose. It is life's blessing to find it.