Parting is always such sweet sorrow, and such is the case whenever I leave Korea. I'm happy to return home, but Korea is special to me. Sometimes I wonder if mom and dad brought home a Korean baby. It's been a while since I've traveled, and feels like forever since I've been to Hankook. Here's the last of our trip in September.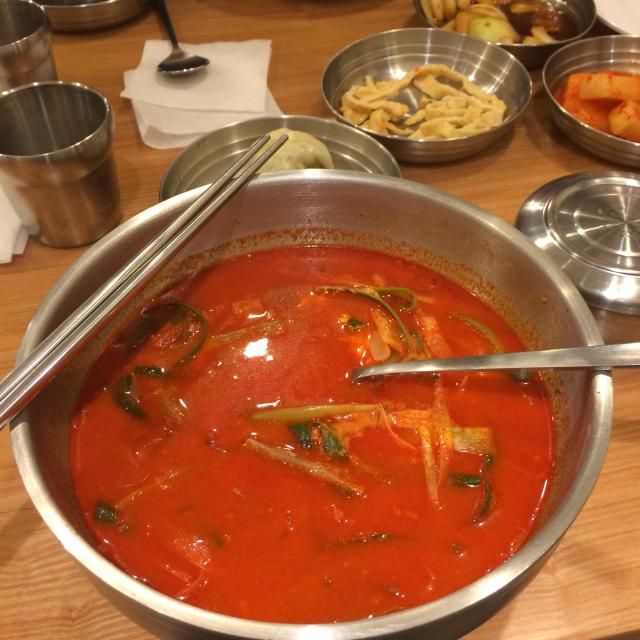 After our massage, we got some hot stuff. This is yukkaejang, which is a beef soup. You can see that it's a little bit spicy, since it looks like someone melted some orange crayons. (It's the color of peppers....)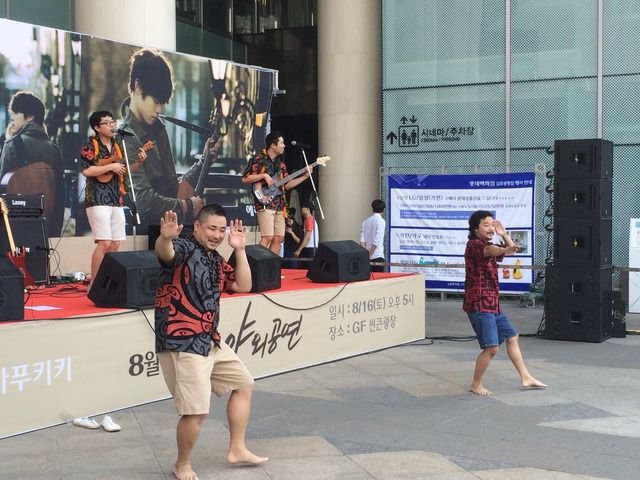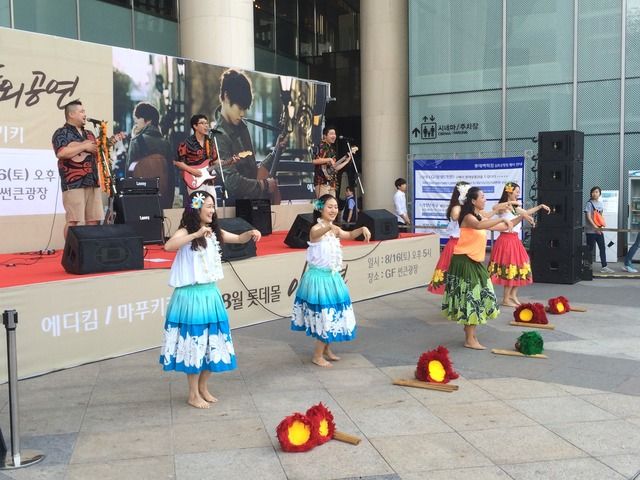 Right after lunch, we headed to Lotte Mall for our brother in Korea's performance. Don Lee is part of Mapukiki, the first Hawaiian music group in Korea. My brother got up and danced a few songs too, along with Don's sister, Sunny, and her hula group, Sway Polynesia.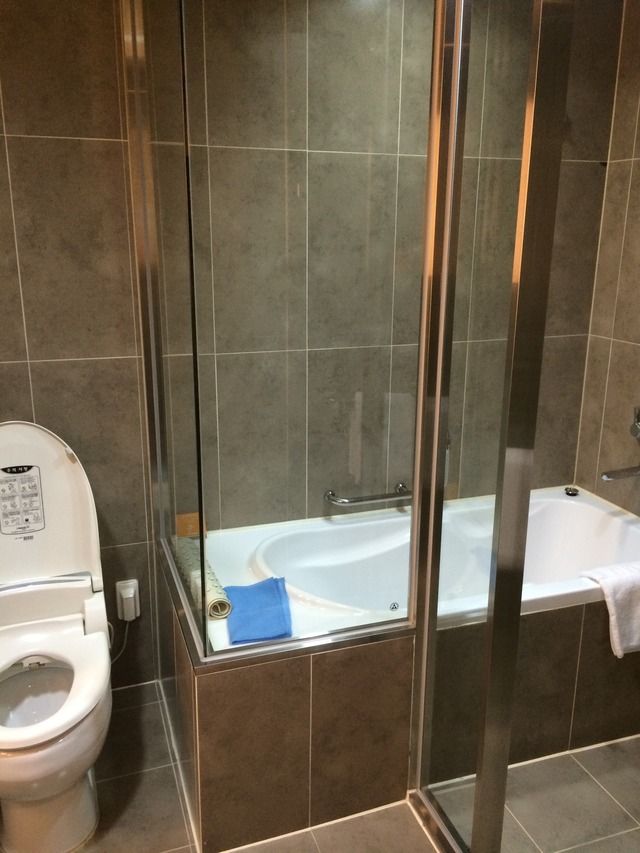 Then we needed to switch hotels because our first one messed up on our reservations. Take a look at the bathroom. Not bad for a mistake yeah? That's part of what I enjoy with travels to Asia. No offense to Waikiki, but this kind of room is about $150 a night. Pretty affordable and super nice and clean.
* Caveat: we almost had to stay in a Love Hotel.....yes, it means what you think it does....
Evenings are always the play after the work part and one of my absolute favorite places is a lamb restaurant in Mapo. Sorry Mary, he's not a comin' home anytime soon.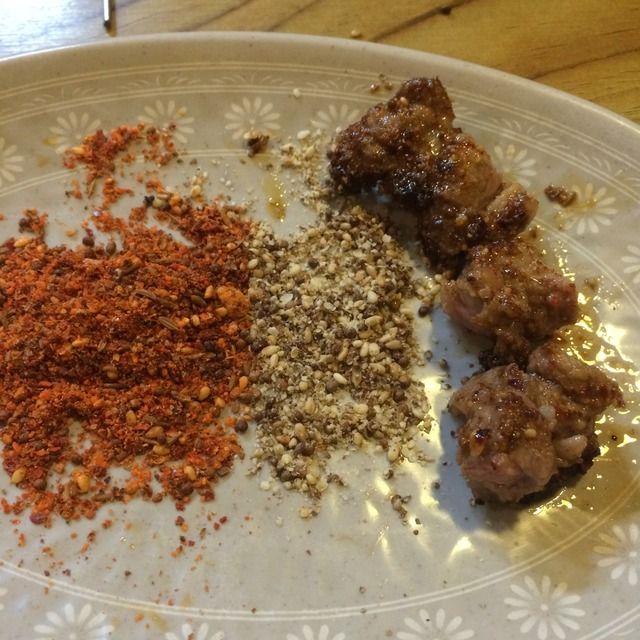 After the lamb kabobs are grilled, we eat them with this special seasoning. I still haven't figured our what it is. All I know is that a lot of it makes its way into my body.
In case you don't like lamb, then no problem. 1 - there will be more for me, 2 - there's a super ono mochi covered pork, Chinese style, sweet & sour. They are lightly crunchy, meat is tender, and the sauce is juuuust right!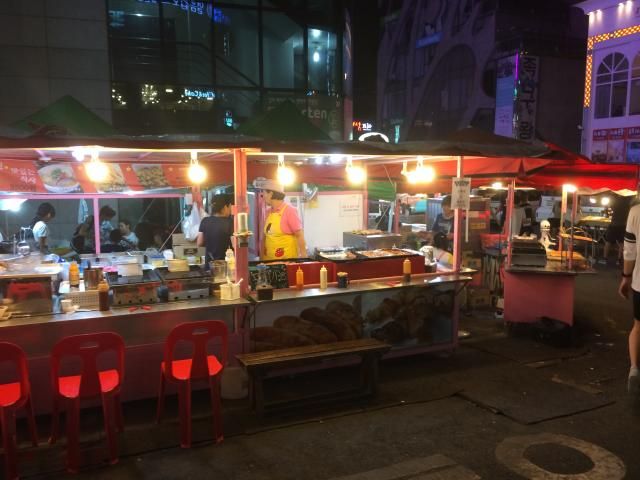 Since it was the weekend, we cruised the streets of Hongdae, which is alive with activity. All the young folks hang out for a good time with one another. There's street food galore, which fills the air with so many delicious smells. It's hard to concentrate on walking as the eyes have just as much of a feast.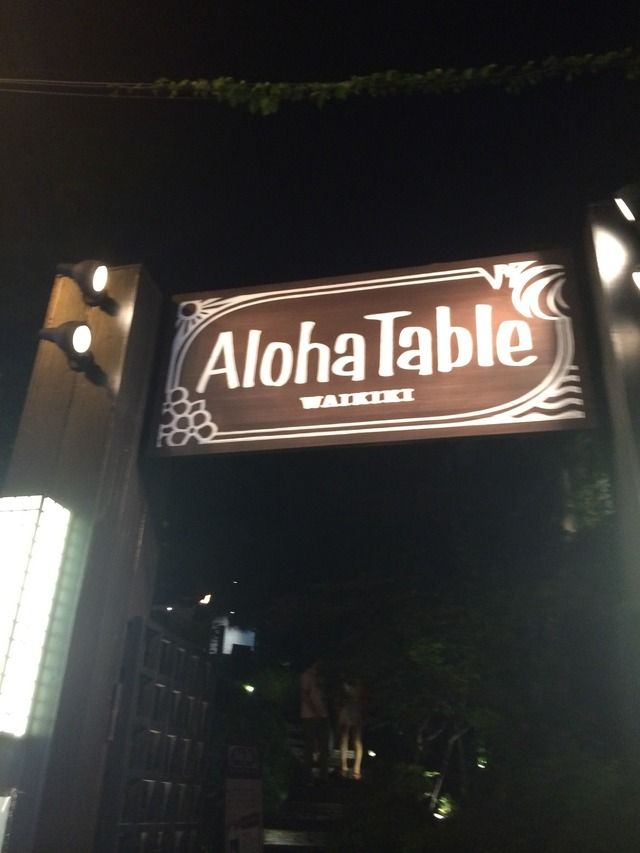 Then to my surprise, I saw an Aloha Table there! Props to my buddy Setsuzo Watanabe in Japan. He and his company work real hard to represent Hawaii cuisine in Japan and Korea.
Last meeting of the trip was at another one of our favorite places, a coffee shop. I was a little coffied out, so I went for a refreshing ice treat. This is a staple of Korea. It may looks like it's just ice and red beans, but looks can be deceiving. You'll need to take my word for it, but consider this: I'm not a dessert person, and I love this. Light, refreshing, and not too sweet.
Aloha o'e Korea. I'm hoping to visit you again soon and NOT in the summer.......but at this point, I'll go whenever I can. I miss you too much.