2011 Year in Review part 1 of 2
December 2nd, 2011
What a year this has been! I'm exhausted, but it's been mostly good stuff. This post is more of a picture show of some of the things we did, places we went and all that feel good vibes. Thank you faithful Ka Leo readers for following me. There's even more to come in 2012!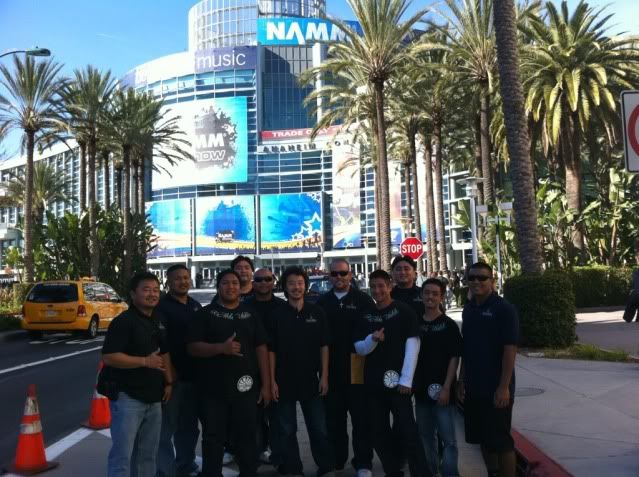 NAMM Show with the whole crew in Anaheim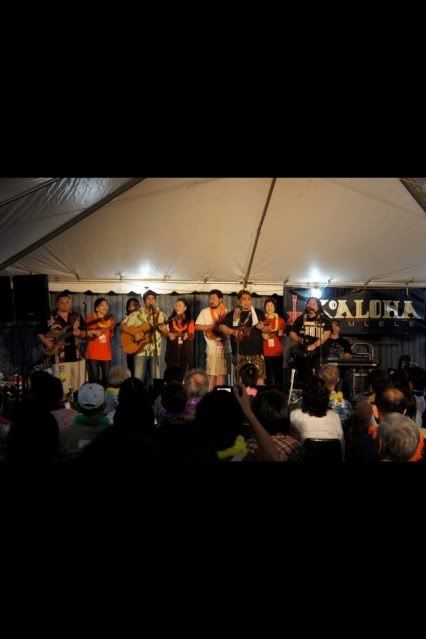 KoAloha BBQ, the official launch party for the annual Ukulele Picnic in Hawaii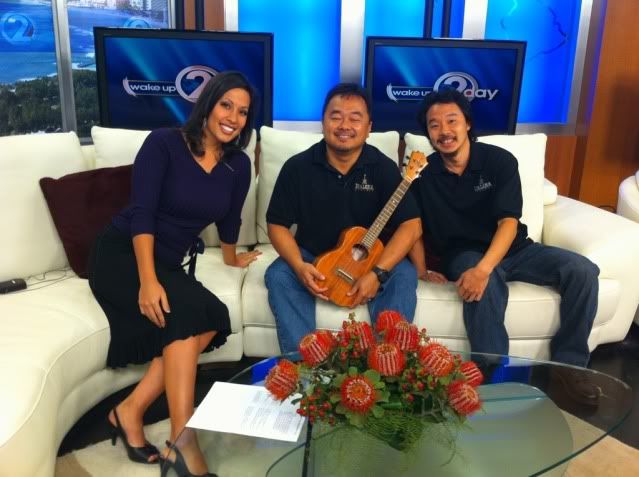 One of our many trips to TV land this year, pictured with the ever lovely Olena Heu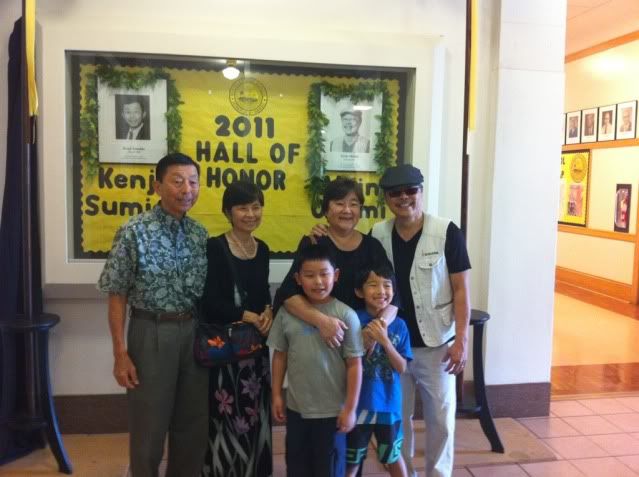 Me Pappy getting inducted into his Alma Mater, McKinley HS Hall of Fame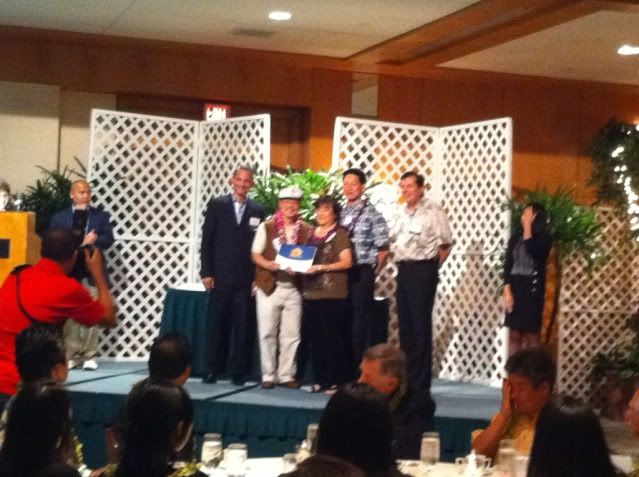 Recipients of recognition in Hawaii Business' Small Biz Awards


At the Grammy's, celebrating Daniel Ho's 6th award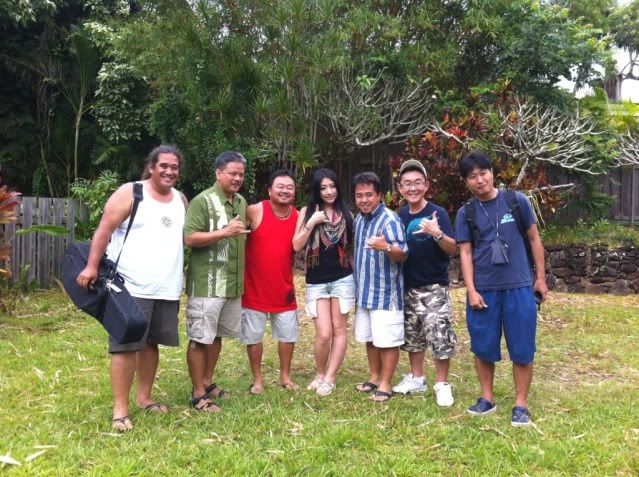 Hanging with Herb Ohta Jr, Walt Keale & Bryan Tolentino, shooting a film for Japan TV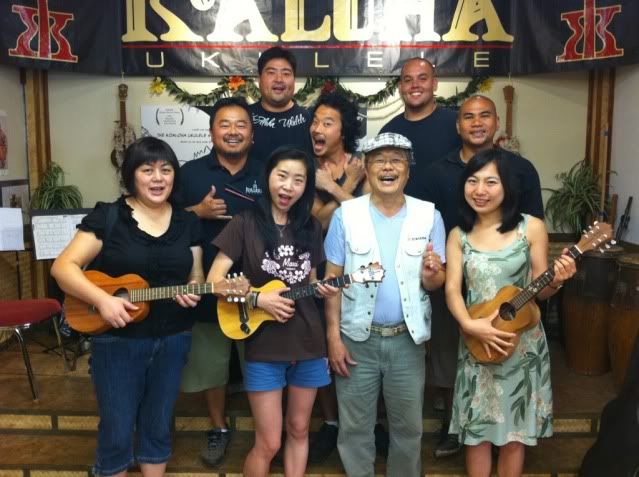 Selling Hawaii with Hawaii Tourism China offices


Launching my radio show on AM 760 KGU. Lloyd Kawakami of Iolani Sportswear/Manoa DNA in the background.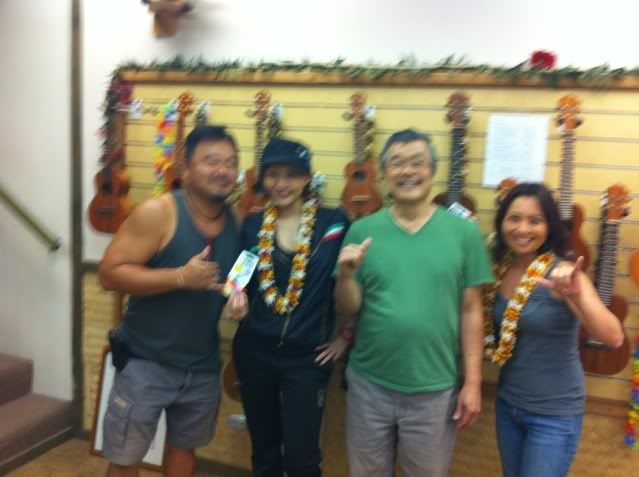 Hanging with Ning Cai, aka Singapore's Magic Babe Ning and radio star, Pam Ho.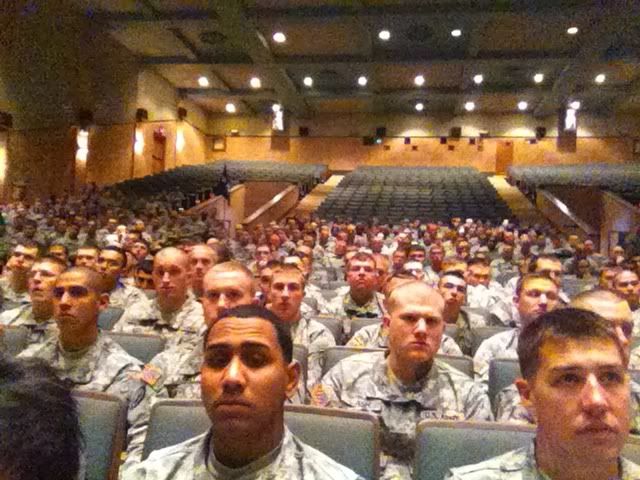 Emotional day, sending off my brothers, the Wolfhounds of Schofield Barracks.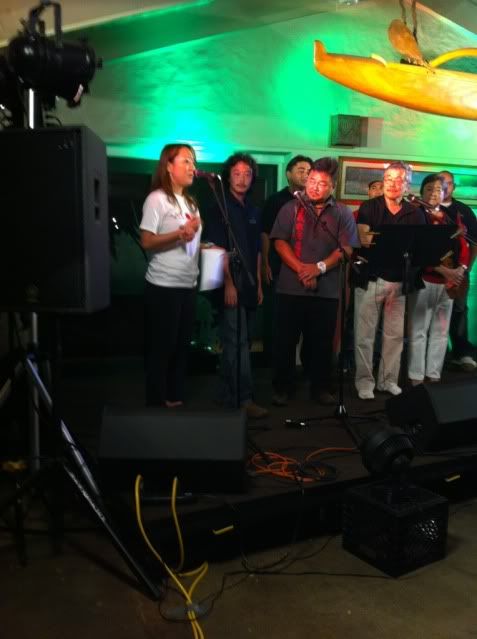 Pakele Live, introducing "Nandemo Dekiru/You Can Do It If You Try", a free download off our site, a song for Japan.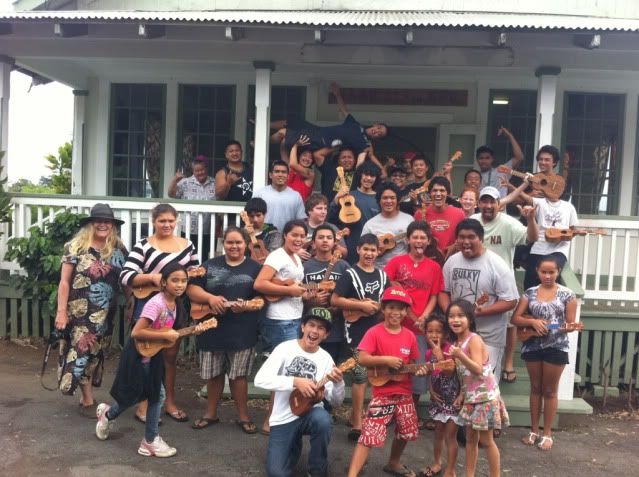 200 ukes and counting on the island of Hawaii with Keoki Kahumoku's Center For Hawaiian Studies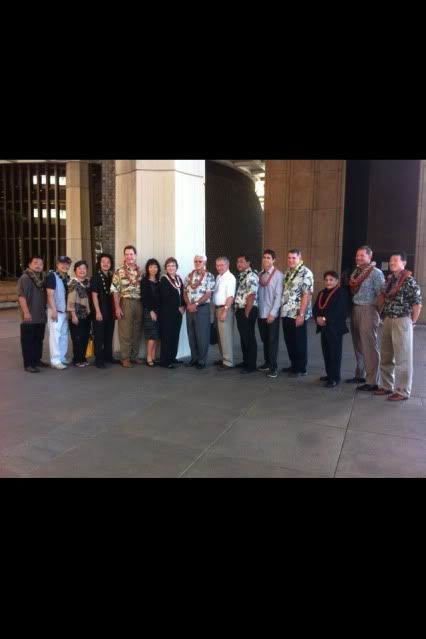 First promotion in Korea with Herb Ohta Jr & Daniel Ho


Introducing Hawaii's Small Business Administration's Family Owned Business of the Year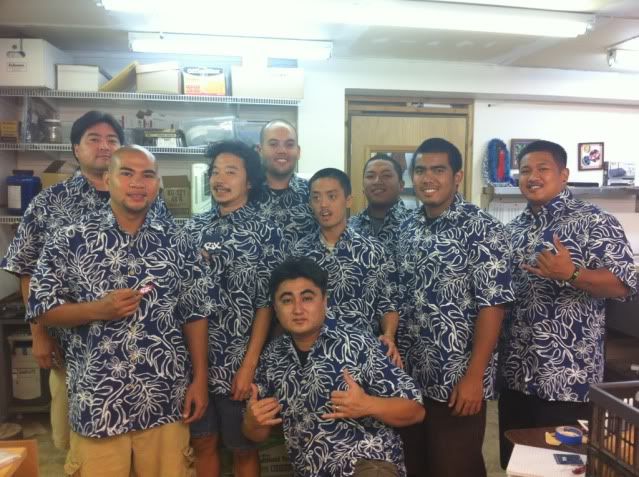 Our new Aloha Shirt parter, Rix Island Wear
Whew! That's only half the year so far. More to come. Stay tuned as I wrap up a wonderful year to say the least.