Bernini!
April 16th, 2012
Let's take a break from travels, cause Lord knows I'm tired from traveling. Seems like I've been in a constant state of jet lag lately. so join me as I celebrate a good find here in the local dining scene. True to Hawaii's "small world" nature, of course there's some personal ties here. Come to find, this place is my friend's cousin's place or something like that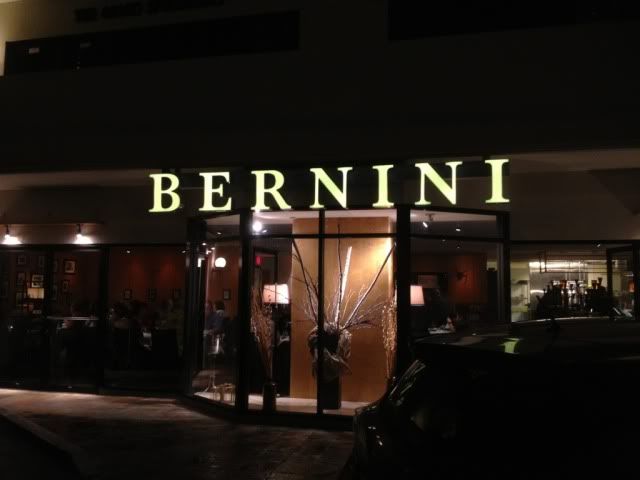 It was birthday month in the Okami house and my kids got some expensive taste. No McDonald's here. Good stuff, so we headed to Bernini. It's located in the old Sweet Nothings location on Waimanu Street, just a block away from Ala Moana.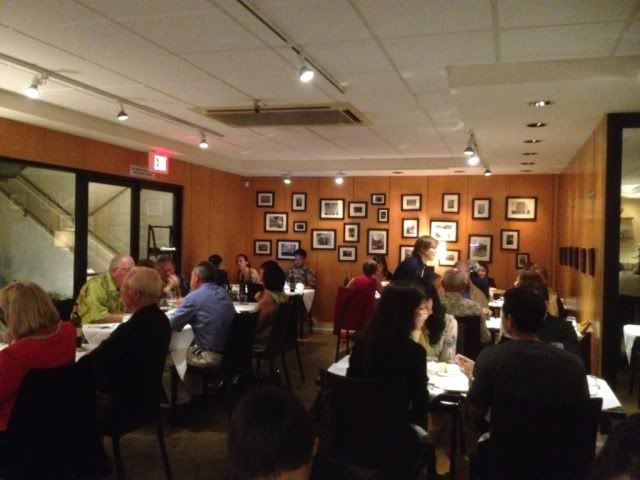 While it's stylish and chic, the atmosphere is warm and pleasant. The night we went, seemed like it was a who's who amongst Honolulu notables. I sat right next to Bill McCorriston and over to the back was Rick Blangiarti of Hawaii News Now.


I'm not a wine drinker (most times) but they have quite a nice selection as far as I could see.


They stock fresh ingredients as claimed on the menu and the items were all delightful.


Hard at work, these are the folks that create the magic that comes from the kitchen. The place is spotless and easy to see that this is not one of the kitchens to hide.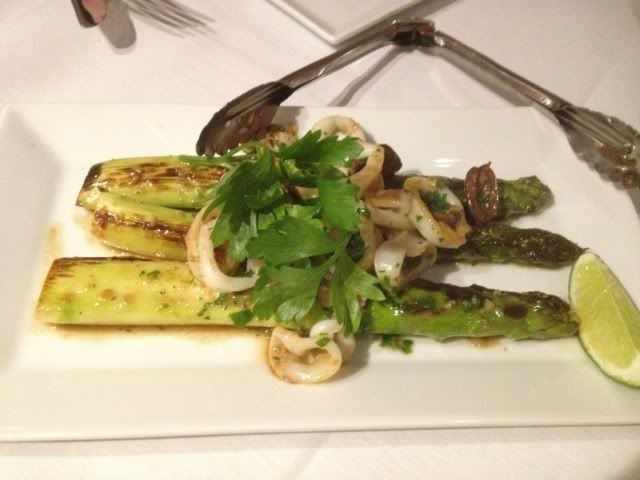 We started with what I believe was the largest asparagus in the world. They were prepared wonderful. Despite their gargantuan size, they were firm, yet soft and sooo sweet. The best asparagus I've ever had. Now I cannot buy em at the market.....sigh


Then we followed that with an amazing scallop salad. The flavors tingled in my mouth and the scallops added the light delicate balance to the vinegarette.


Even though I'm on a starch diet, I cannot resist a good pasta. These two dishes did not fail me. Four plates into our meal and I was absolutely amazed.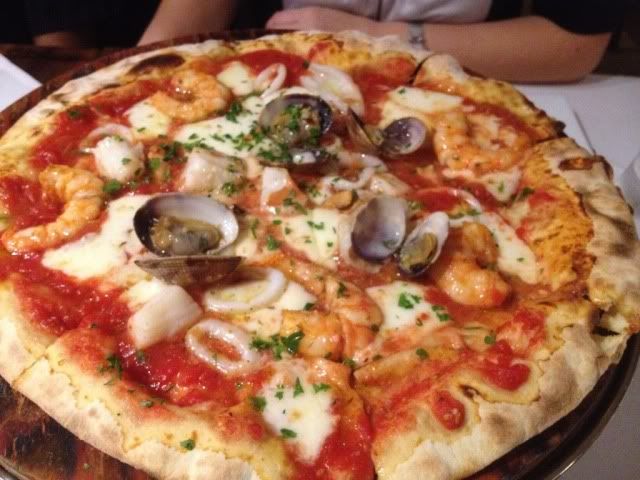 With two young ones, of course we ordered pizza too. This one has got to be the first time I've ever had a clam pizza. This was as good as it looks. Melty cheese goodness with seafood galore.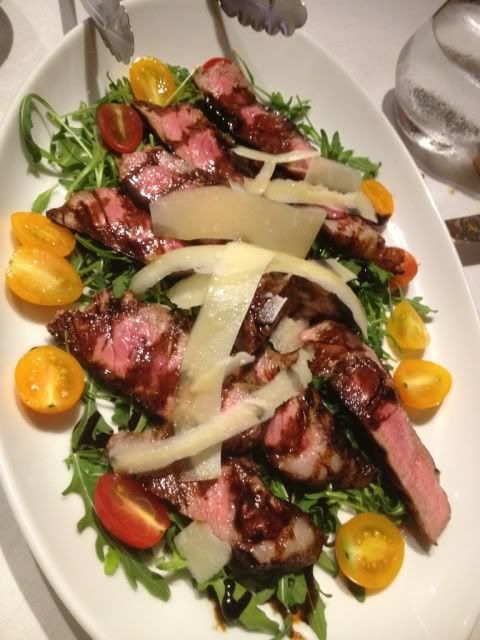 Just as I thought it couldn't get any better, we ended our meal with this incredible steak. The selection of beef was tender and juicy, bursting with flavor. Incredible!


According to co-owner Motoyo Koyata, their fares are inspired by their trips to Italy. They feature traditional meals, prepared in the modern fashion of Italy today. The flavors and ingredients are meant to take us on a trip to Europe.
They will be celebrating their 1st anniversary this week and adding a new menu item in celebration. I loved the place, but don't take my word for it. Make reservation (space fills up fast) and see what I'm raving about.
Bon appetit! (wait, that's French)
Bernini Honolulu
1218 Waimanu St. Honolulu, HI 96814
Open 5:30PM~11:00PM (Tue~Sun)
Last Order: 10:30PM
(808) 591 8400Telephone:
(808) 593 9200FAX:
E-mail: info@berninihonolulu.com