A Fresh New Voice, Nicole Velasco
June 2nd, 2012
New. Everyone likes to use that word. For some reason, it evokes many feelings, despite the fact that it can be overused from time to time. Sometimes, it's a new kid on the block, but not really "new" TO the block. And then again, new can mean new, and refreshing.
I had the pleasure of hanging out with a candidate for State House, district 30 of Kalihi. She personally sought out to meet me to get a gauge of what's going on in Kalihi from my set of eyes, based on our efforts here in the area. I have to admit, I was expecting some kind of campaign pitch, but I didn't get anything of the sort. In fact, thought she has yet to serve in elected office, her first priorities is the district, not the office itself.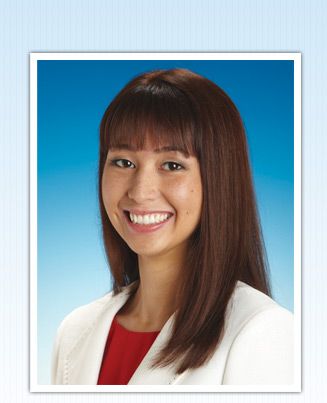 Meet Nicole Velasco, a fine young woman with a heart to serve. She's a Punahou and East Coast College Girl, outta Kalihi.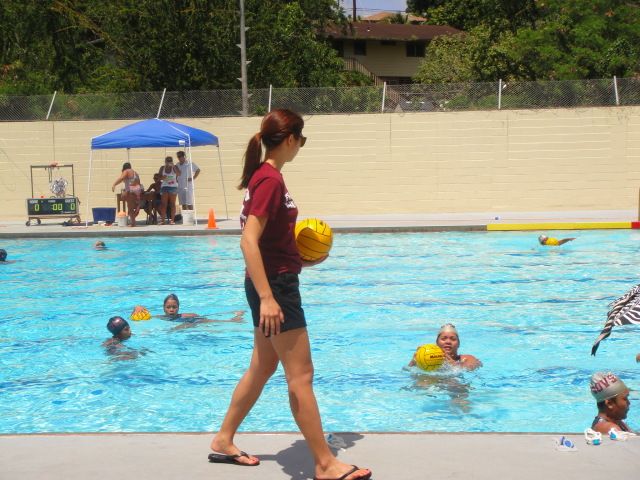 Don't let her nice hapa looks fool you. During the season, she's prowling the sidelines as the girl's water polo coach at Farrington. That's right, Farrington HAS a water polo team. Prior to her arrival, it seems many of the OIA schools shared the same sentiments, "What water polo team?"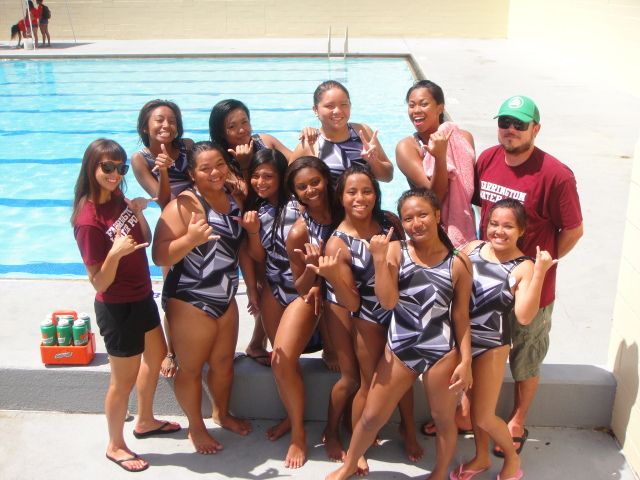 Through belief and hard work, Nicole and her ladies were able to post the first win of the team ever! She shares about them with a glimmer in her eyes. She tells of them feeling good about themselves despite often being the smallest team and having no home pool to practice in. They have only 2 days a week in the local community pool unlike schools that have a pool and daily practices.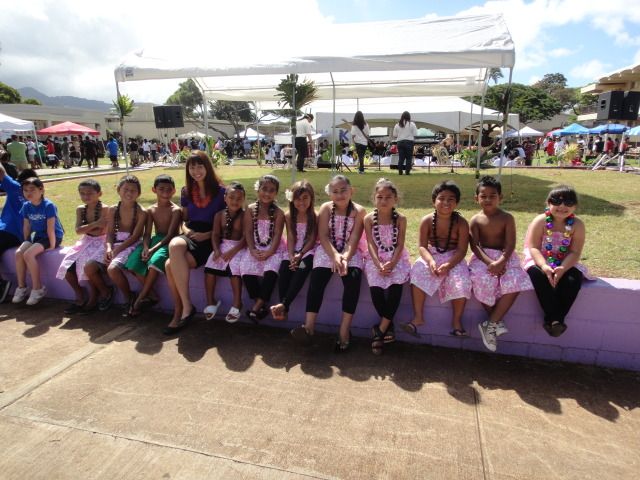 With her experience in broadcast journalism, it would be easy for her to find work, but she doesn't spend her time in the studios. You can often find her doing the old fashioned neighborhood things like hanging out with the schoolchildren, sharing about how they can help better their neighborhood.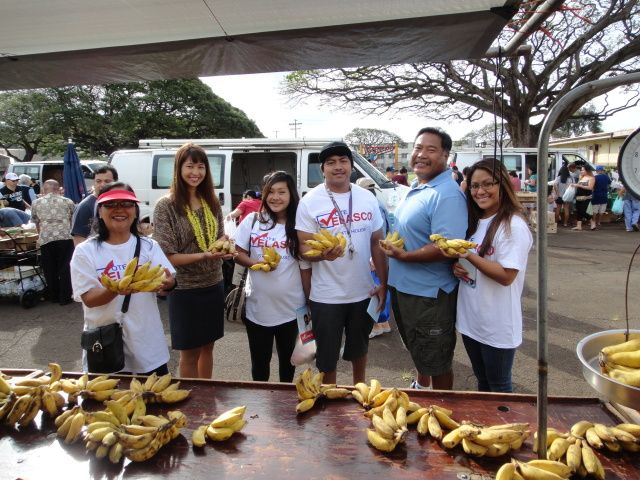 My initial contact with her was regarding thoughts on a community garden. I'm embarrassed to admit I didn't embrace the idea, but she was very gracious. "I'm just gathering ideas from the stockholders here" she says. I guess visiting the farmer's market had some bearing on her incubating the thought of a garden. "A place to gather" she claimed.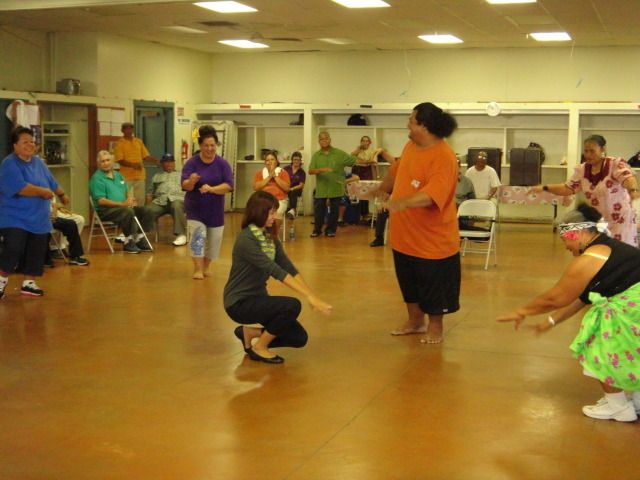 Nicole states that she is proud of her hood. Growing up, schooling at Punahou, Kalihi wasn't exactly the same neighborhood as many of her friends. 96819 was a little different, but she never strayed away from being proud of her roots. Here she is, showing her Kalihi digs, hanging with the kupuna during one of KPT's exercise sessions.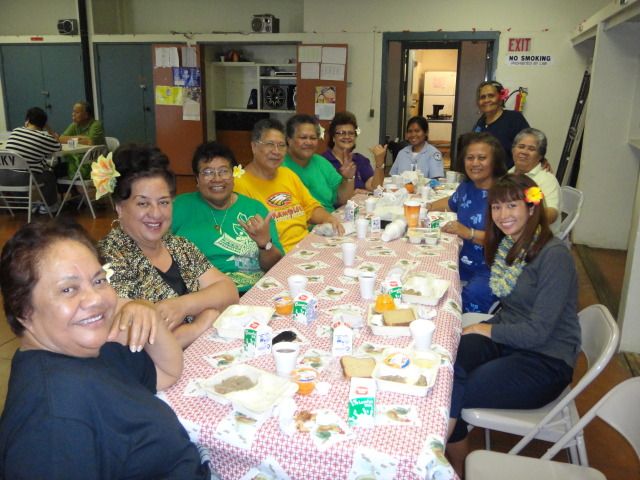 And finally, here is Nicole, volunteering at Lanakila Meals on Wheels.
The lunch meeting I was dreading turned out to be most pleasant. I was planning a "rescue" call if I needed one, but I didn't want one. We ended up spending over 2 hours hanging out. We laughed, we cried and we shared something that courses through both our veins. We love Kalihi.
Nicole is up against a giant. My time with her is between her and I, but I'll share just a glimpse of what was shared. We agreed that elected office can simply be a title. The call to serve is what causes ones to run for office. I told Nicole that despite the outcome, she has already heard the call of her heart. There's no choice now, it's about doing what's right, what she needs to do. "If you win, great! But if you don't, keep doing what you have been doing. You don't need to be elected to make a difference. When it's your time, you will know, and others will know it too." Those were my parting words to her.
Best of luck to both candidates, but this one, it's about my new friend Nicole Velasco. Go get em girl!