Singapore & Japan part uno
November 20th, 2012
I live a pretty good life. Get to travel, without having to wear green camouflage and carry a gun. No offense to my buddies that live that life. (I'm a rebel, so...) This year marks the year of many firsts, one such destination being Singapore. After meeting Ning (Magic Babe Ning) Cai and Pamela Ho in March of 2011, this was a must do. Take a trip with me as I share my adventures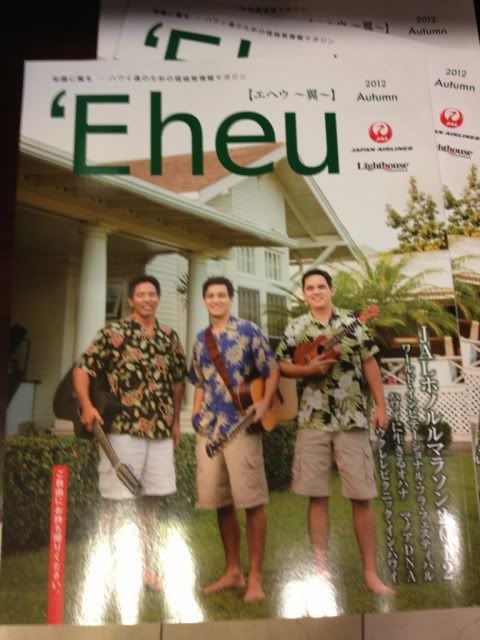 Our trip starts in the Japan Airlines Sakura Lounge as we find some familiar faces, the Kawakami family of Iolani Sportswear and Manoa DNA. They grace the recent cover of Ehe'u magazine! Good going guys!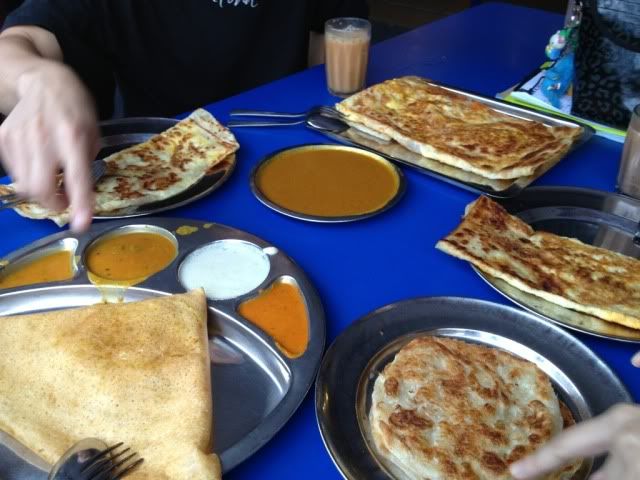 And just like that (actually 20 something hours later), we're in Singapore, enjoying our first meal. They're quite cosmo there and had yet another first. This place is known for their Indian breads. We ordered several different types and enjoyed every morsel.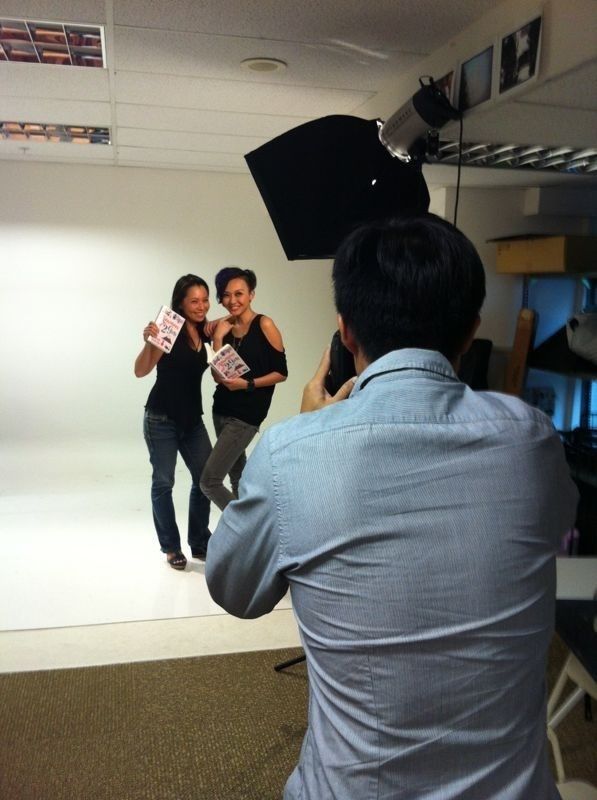 Of course this doesn't just happen. We had the two best tour guides babysitting us our entire time there. Grand reunion with Ning & Pam. Here they are for a photo shoot for their book, Adventures of 2 Girls, which started off here in Hawaii! It was their nine month trek across the world, telling of their travels.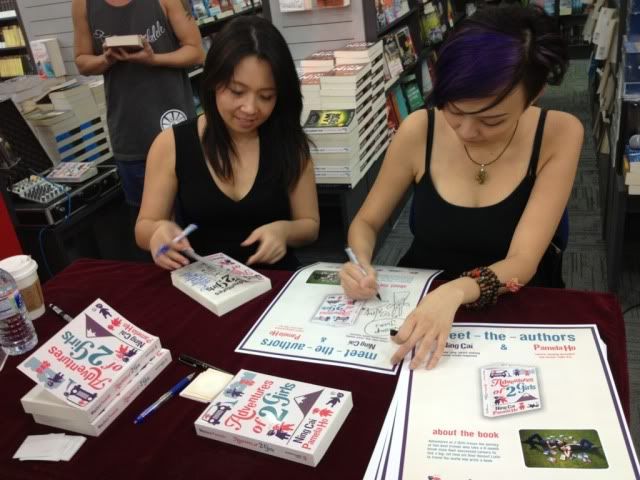 Here they are, at one of the signings we were able to join them at. The book is terrific and deserves a read. They even made it on the top seller list! Paul and I did a hula and song here and there as they took breaks in between signings.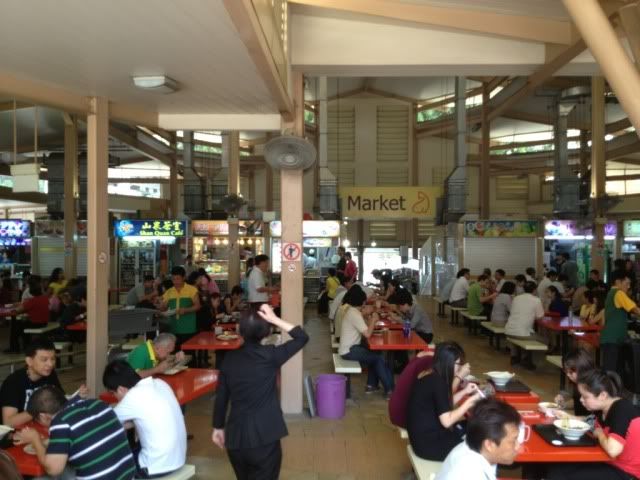 And as it's said in Singapore, the national pastime is....FOOD! We ate well, so well that I can't possibly share all the photos I took. It was like being on our own Food Network food tour. A tour that didn't disappoint. This place is called a hawker's market, where there are tons of little shops that showcase their fare.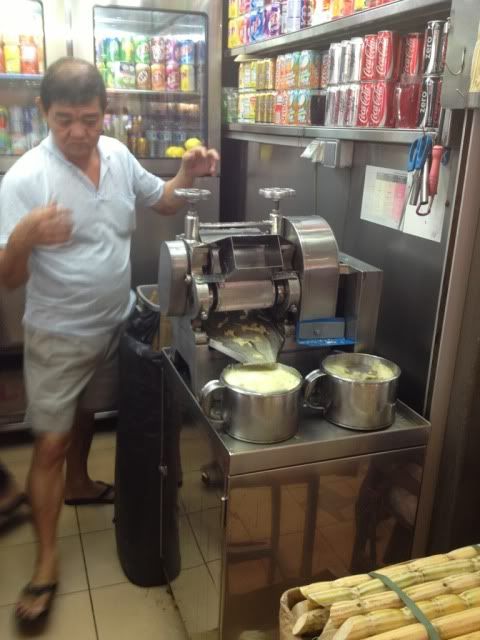 While we ate well, this guy caught my fancy, with Hawaii once being the sugarcane capital of the world. This is a sugarcane juice machine. Each stalk is smashed through this machine and every drop of the sweet juice is extracted for enjoyment. Yes, I had some and it was delightful.


And what trip to the far east would be complete without a stop over at your local durian shop? Reminiscing about our Non Stop Honolulu feature with Mari, I was in total anticipation of "real good quality" durian. Bonus is, it's served up by the scariest bunch of guys. Come to find out, they're scary for a reason. These guys are actually part of Singapore's "entrepreneurs", if you know what I mean....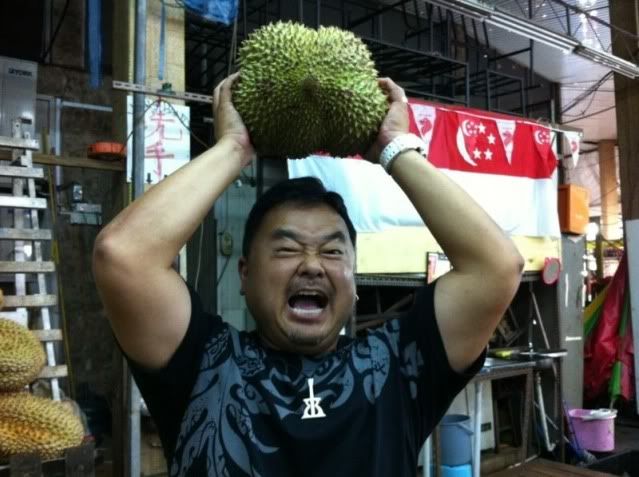 This should tell you what I thought of "good" durian. They say a picture says a thousand words. I say words are sometimes not enough....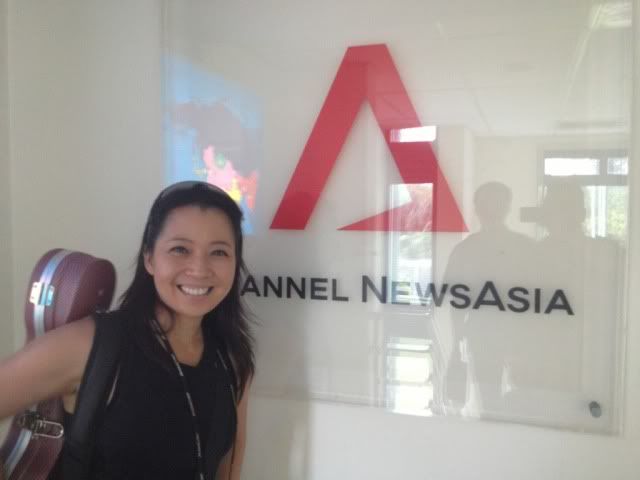 Oh yeah, that "work" thing. It always gets in the way. We were there to work after all. Thanks to Pam, we were featured on TV in 23 countries across Asia. This is where she works.


We interviewed, we sang, we danced and even got in a short lesson with the host. Too bad I got his name wrong as we taught and sang Happy Birthday with him. Thank goodness for post production editing. He chuckled, but I know he wa thinking, "Darn wise guy!" Let's just forget the fact that he's super handsome and famous.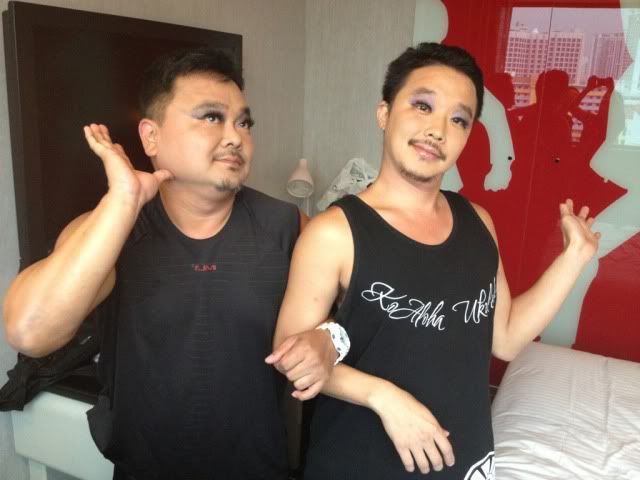 I'm pretty macho acting, but sometimes I'm just a fairy. Literally. Moreso when we head out to a Halloween extravaganza at Sentosa Island.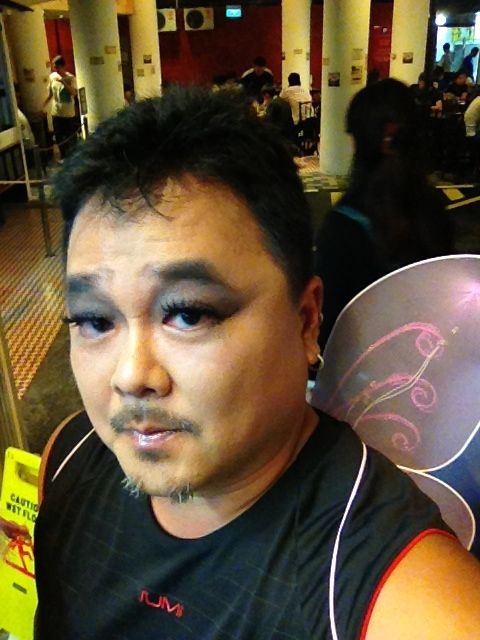 Take a good look as I immortalize the moment here on Ka Leo. It's not often that I get all made up this way, makeup, wings AND shoes.


Ahh then that work thing came in again. We were able to visit with our customers at Davis Guitar and Ukulele Movement. These folks are helping spread the joy of ukulele over there.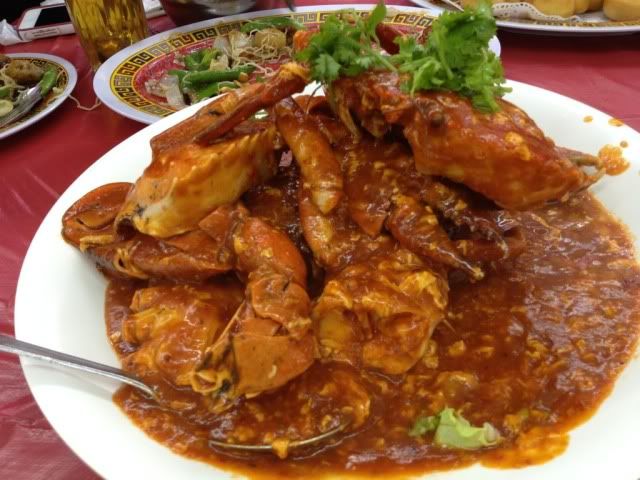 All in all, a wonderful trip. But of course, no trip to Singapore would be complete without dining on their famous chili crab. This was absolutely amazing. Aside from the crab, I don't know what the hell was inside, but it didn't matter. By the time we were finished, there was nothing left but empty shells.
Mahalo Ning, Pam and Singapore. We'll definitely be back. Save some crab for us! Next up on Ka Leo, we round out this trip with a flight over to Osaka. Got to visit my favorite place there, the Holy Family Home. Get some tissue ready, the children are just as amazing as they always are.