Singapore Japan part too
January 3rd, 2013
Happy New Year everyone! Welcome back to another year of my life, travels and adventures. 2012 was quite the year, with me gone from Hawaii for about half of the time. It's great to be on Hawaiian soil for a change. I'm gonna try to keep more posts coming and also hope to figure out how I can comment on my OWN blog, go figure, ha ha.
Let's pick up where we left off in Singapore and Japan. As I mentioned, was quite the year and I am very blessed to be able to travel the world as my business takes me there.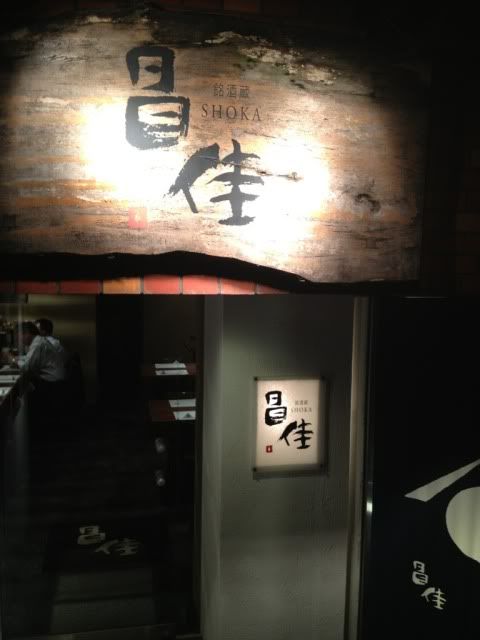 After Singapore, we had some business in Osaka and that means we're gonna look up our friend and his restaurant.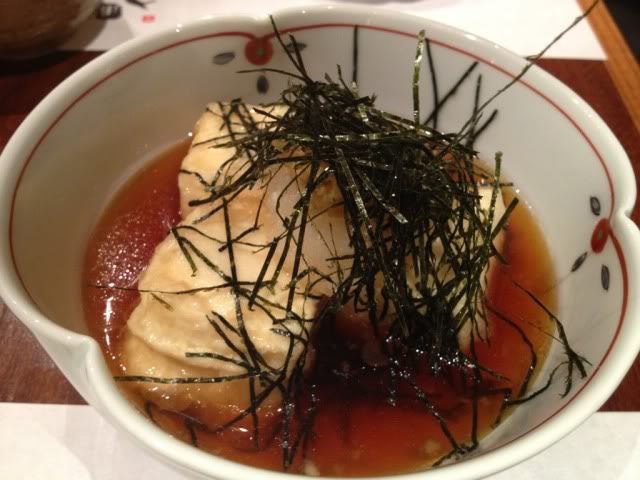 They are an "ezakaya" style, or bar/grill type place, in the Japanese way. Husband and wife team are unreal and it's co cozy that we couldn't help but fall in love with them.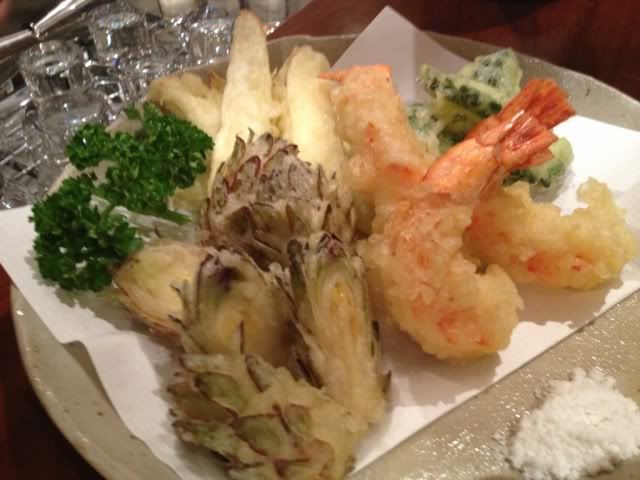 Here are just two of the delicious items we ordered. Was hard to stop ordering as everything was fantastic.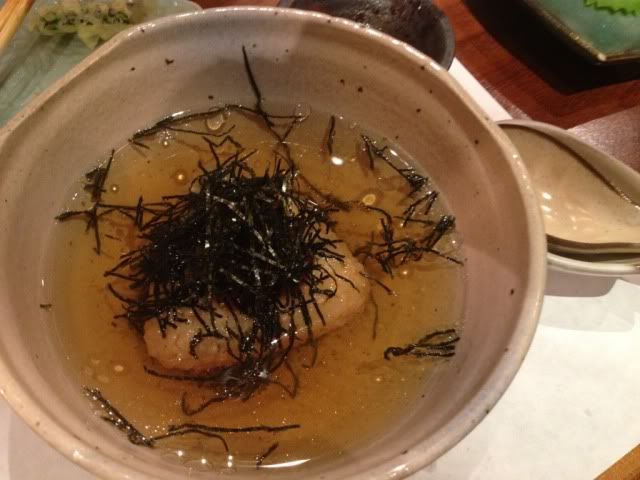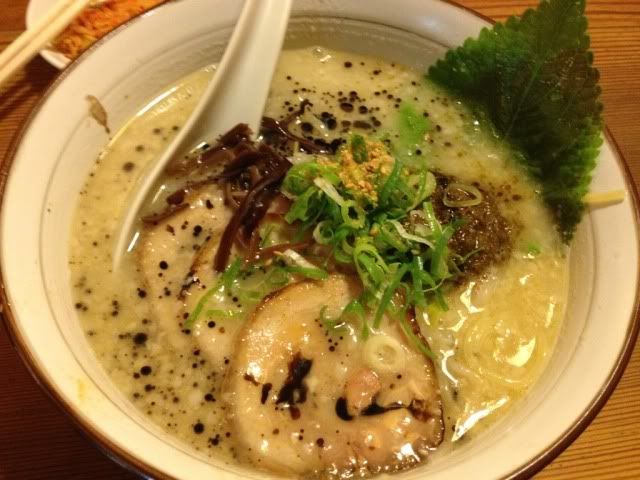 OK, couldn't just post 2 pix. That wouldn't do justice to their menu. Look at the rich broth and the succulent onigiri (rice ball) in dashi (soup base) I have to say that it was OMG calibre.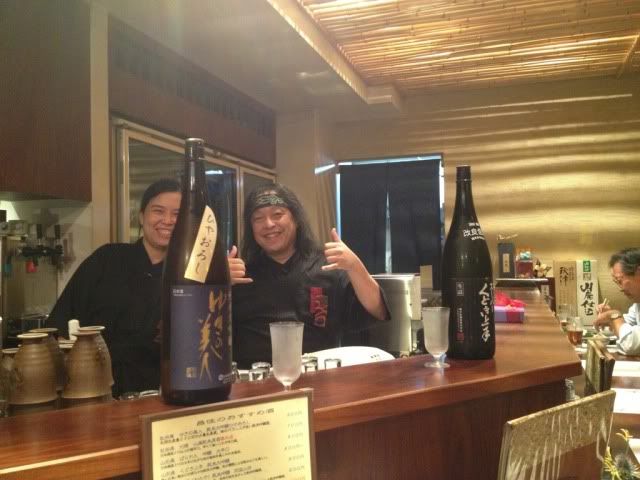 This is the husband and wife team that makes the magic happen.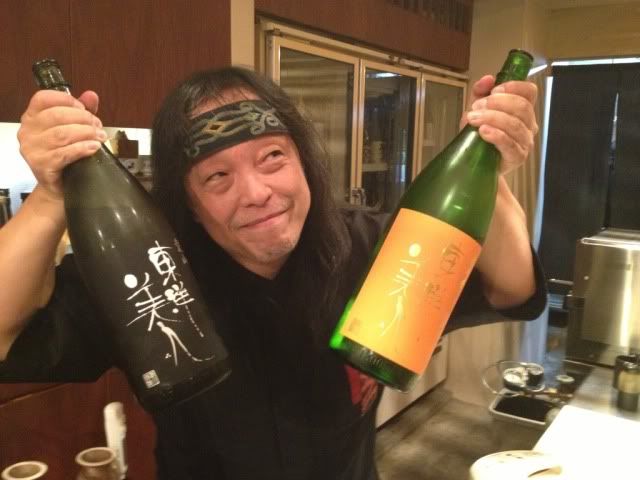 And of course the "other" reason we go there is the amazing sake. These are types I've never seen, heard of or tasted before. He is our Facebook friend and since I can't read Japanese, I don't even know his name. We simply call him "friend". Love the guy. He even share with us some if his private stash that he searches Japan for, combing through cities big and small. He is a master at his craft.
Not to pump up booze too much, but he IS amazing. Like a sushi chef, he watches how you drink and will serve you omakase style. That means he will pair for you the sake and food if you trust his judgement. In the two times we've been there, I've been blown away each time.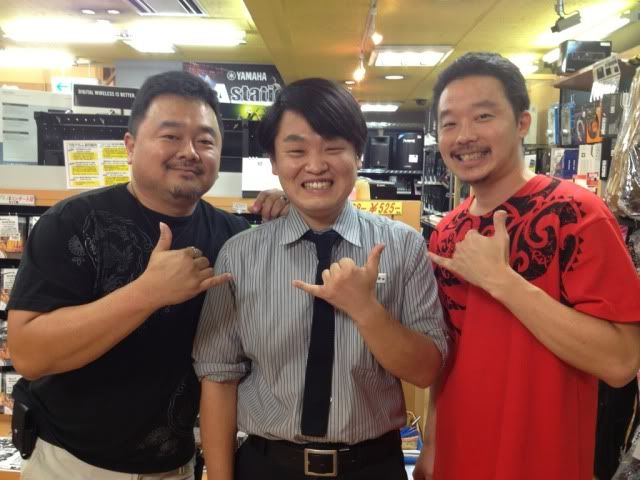 We had a business meeting there, but also went to visit one of our dealers there, where the staff is always so friendly to us. Osaka is a great town.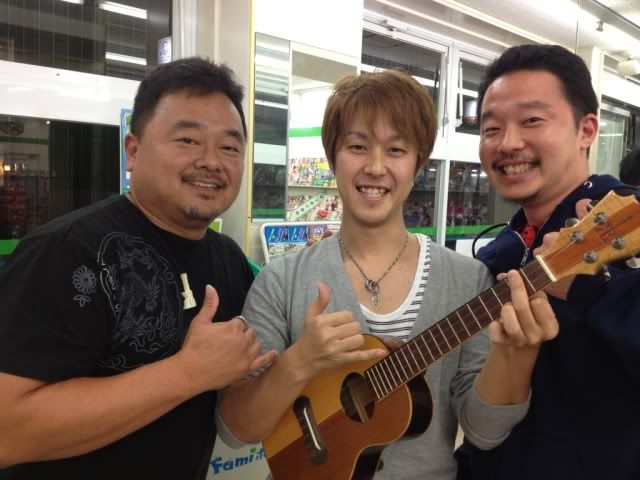 And just like Hawaii, I can't seem to go anywhere without being spotted. In the most obscure, hidden away 7-11, we ran into one of our friends. He plays ukulele in the popular Japanese Duo, Fulare Pad. They were on the same trip as us to Cairns last year.


But of course the highlight of my trip was to visit my favorite place in Osaka, The Holy Family Home. The board I serve on works with them as a supportive arm of the Schofield Barracks Wolfhounds. The longest lasting tradition/relationship in the history of the US Army.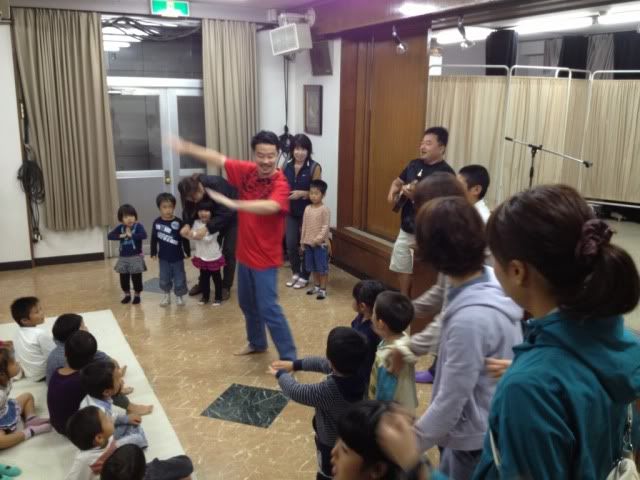 We sang and danced for the kids, they sang and danced for us, was a wonderful time. But.....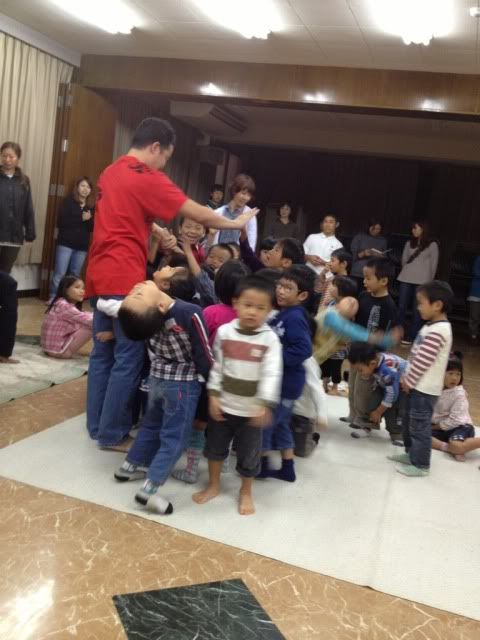 My brother Paul stole the show as he was the pied piper. He was the focal point as he was the leader of group games. That was the REAL thing that the kids enjoyed. I could only watch with a few tears welling up in my eyes, thinking to myself, "If only for a few hours, we are the ones blessed. To be able to share what we can with these children. Lord, bless my business so that we can make more of an impact and touch the heart of this world."
2013 is here and it's going to be a good one. Our motto at work is "Unlike Any Other Year" It's a promise, a goal and commitment.