Some Shots from 2012
February 26th, 2013
Some 20 or so trips lat year and we're finally getting to spend some time here at home. For pockets here and there in any case. Our business and planning is still taking us all over the place though. All in all, I'm grateful as I'm getting to see this great big wonderful world we live in. This post is just random shots of some of the places we've been. Hope you all enjoy.

Thailand, Thailand, Thailand, I'm sure you Ka Leo faithful know how much we were there in 2012. We can finally disclose the reason as we were there was for business in the making.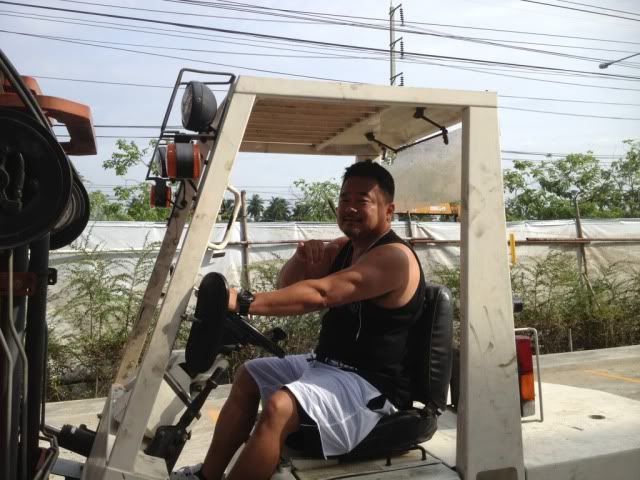 "GET OFF THE FORKLIFT!!!!!" That's how I started my day this particular shot. We were unloading a container in Thailand of precious cargo and my instructions were very specific. I would unload it. We went through the storm to get this container filled. If anyone, I would be the one to drop something, not someone else....

Cargo: equipment to outfit a factory.
We worked with a dear friend and his team to setup a factory for KoAloha. They are independent of us, but operate a factory that's identical to ours. They will be producing our overseas manufactured KoAloha Opio models shortly. Exciting to see them get going from the ground up.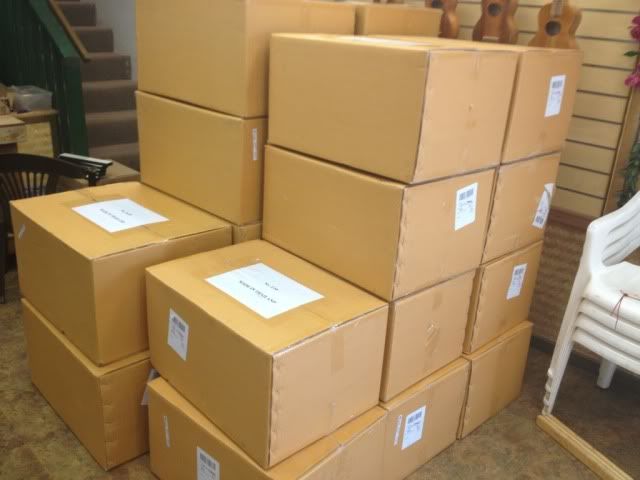 Here's our first shipment last year when they were labeled as KoAlana, our entry level line. The quality is sooo good that we decided to give them the KoAloha name, heading into the future.
But it wasn't all Thailand. Korea....ahhh. We did a tour there, stopping in Busan, Daejeon and Seoul. The women's university in Busan showed off their hula stuff as they joined us onstage for that night's performances.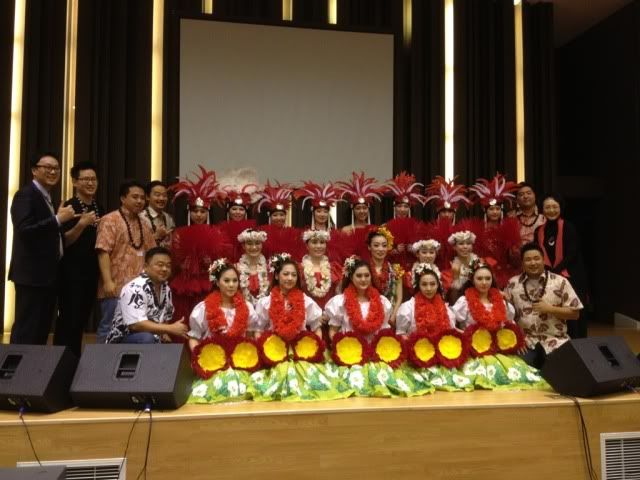 After the one of the events, we went to eat something simply amazing. Here's a shot from eating on the waterfront. It was a calm, picturesque night. The kind of setting that you see on postcards.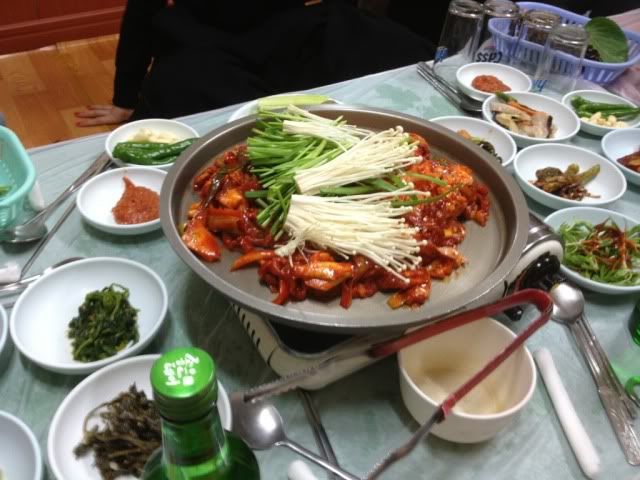 It may not look fancy, but have you ever had duck bulgogi? This is OMG calibre! The duck is marinated in a special sauce, mix veggies in and it starts filling the room and tummies with absolute delight. When most of the meat and veggies are gone, the nice lady comes and fries rice in the oils. Heaven!

And Thailand wasn't all factory. We did a couple tours there as well. This one was a film screening in Bangkok that featured performances by Ohta San and Herb Ohta Jr.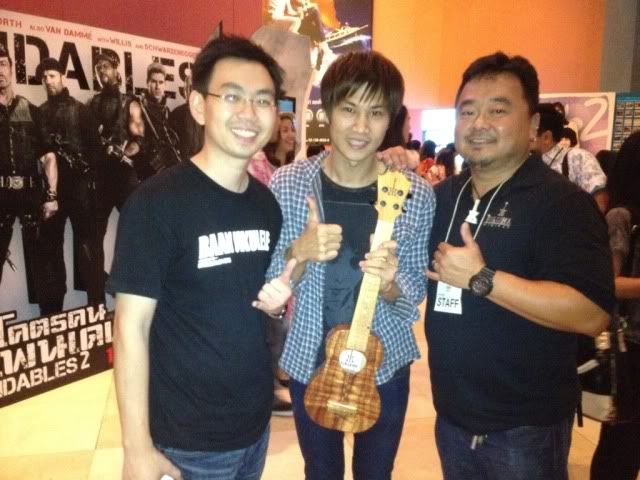 We event got to hang out with a Thai Pop star from the group, Paradox.

First time to Taiwan last year too. What a welcoming committee huh? Ha ha. Sign and all....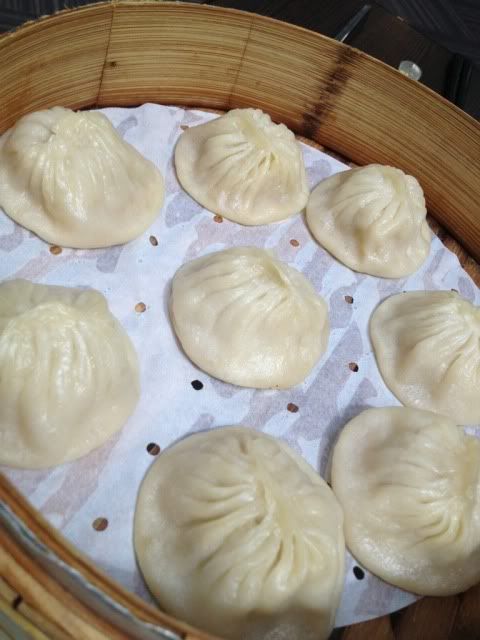 Din Tai Fung. Soup filled yum cha goodness. You didn't think I would post a blog without at least a couple food pix right? This place was amazing.
There are more travels this year and I'll be sure to make more posts and take you all along with us as we try to spread our brand of Aloha with the world. Thanks for hanging with me. More to come.