Blasts From Past
March 24th, 2013
Funny thing. I enjoy the perks of modern society. It would be hard to live without my computer, iphone and many of life's new conveniences, yet, it's hard to let go of the past at times. This is especially true when they are fond memories. Let's take a walk down memory lane (one of the early Ka Leo themes) and see what we can remember together.
Went to Sears this weekend and had a lot of memories of this place. They were the first to get Ala Moana started back in 1959 in what was the largest shopping mall in the world. Remember this front facade? Walking in the auto service center side, I would love to eat at their coffee shop. My uncle was hard at work in automotive and my attention quickly got caught by the smell of fresh popcorn at the candy counter. This was always accompanied by the aroma of roasted cashews and the place couldn't have smelled any better to a little boy like me.
photo by ronmartin.net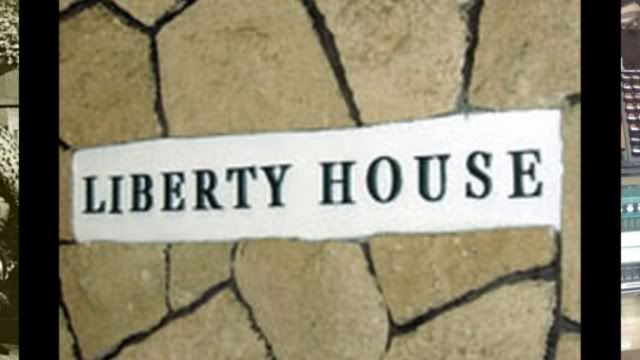 Then of course there was the "fancy" place, Liberty House. I would love to get clothes there, but a lot of mine were from GEM department store. Shoes were from Sears, most times Kenner brand. Longs Drugs provided the kamaboko slippers. Liberty House was high end to my family, but still had that local owned and Hawaii feeling. Now Macy's is there. Nice store, good return policy, but I miss the ole LH.
Most of my vivid recollections are from the 70's when I was an elementary school student and what more iconic than these? Tell me you didn't have a pair.... I got mine from Liberty House and it was a prize possession. Only got taken out when we had some kind of thing going on at school or when we went out to a party or dinner.
Thought I forgot huh? No ways! Everyone knows that this was THE pants to wear with your Famolares. The ever famous Angel Flights. The bigger the bottom, the more creds you got. Talk about fashion "flare". The temperature seemed cooler back then, but the velour shirts were still pretty hot. Solid color or one stripe across the chest while Michael Jackson's "Off the Wall" album played in the hallways. BeeGees were there too along with Donna Summer, Lipps Inc, KC and the Sunshine Band, Nick Gilder & Patrick Hernandez to name a few. What groups do you remember?
Then we started to head into a different decade. Enter Members Only jackets. I had this exact color. Wanted black or blue, but McInerney was pretty sold out and I wanted one badly. Brain shift! Remember Mcinerney turning into Guava Lane? 80's flashback.
This post is not solely about Ala Moana, but it was a big part of my life growing up. It was a place to hang out, check out chicks and see more than a family member or friend while you were there. It was OUR place as Hawaiians. Things have changed. I would be lucky to know even 25% of the store names now, which reminds me of what once was there:
Singer - my cousins would go for sewing lessons every summer
Iida's - tons of stuff from Japan. Used to think it was a grandma store, but I miss it now
Carol and Mary - my aunty retired there. Miss you aunty Dot
Keikiland - Oh how I loved this place, but money was tight, so I didn't go often
Woolworth - anybody making that fried chicken nowadays?
JC Penny - hot dog for breakfast at their coffee shop
Help me keep these memories alive. Tell about your memories and what you miss. Progress is good, but it's good to remember the past. It's a part of us and something that development can't take away.