Back to NAMM
April 1st, 2013
I'm lucky. Despite my moaning and groaning (Facebook and Twitter), I'm very blessed to be able to travel this world of ours. To my delight, we were able to stay within the United States in the opening of the year. No more calculating how much things cost, no money converters and no jet lag. Whew! Let's take a peek into our company wide trip to NAMM.

When traveling to NAMM (North American Music Manf) we always stay with our friends at Ramada Maingate on Harbor Blvd. We are neighbors with Disneyland there. And it's really convenient to live right next to Denny's as well.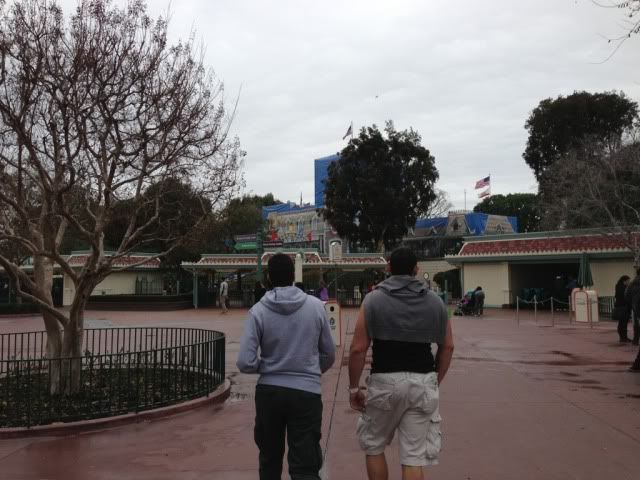 But this trip really wasn't about NAMM. It was a "thank you" to my crew for working so hard in 2012, so we took them on an all expense paid trip to Anaheim for the bonding that we missed out on a little last year as we outfitted the factory in Thailand. So, Disneyland here we came!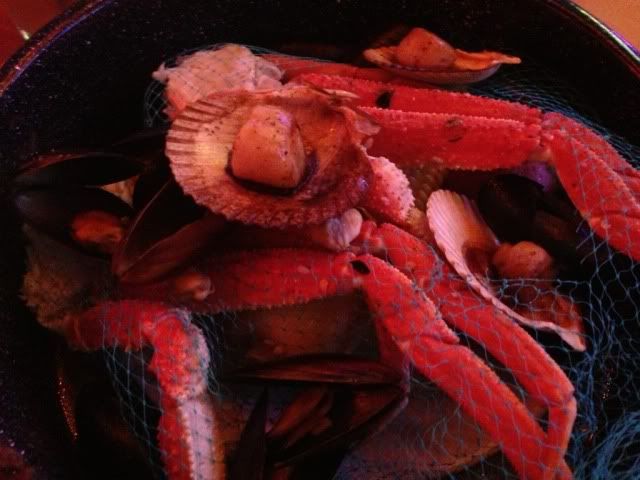 Of course tradition kicks in and we drive over to Newport, THE Joe's Crab Shack as far as we're concerned. There are others, but this one is THE one. It's a must do for us each time we go to Cali.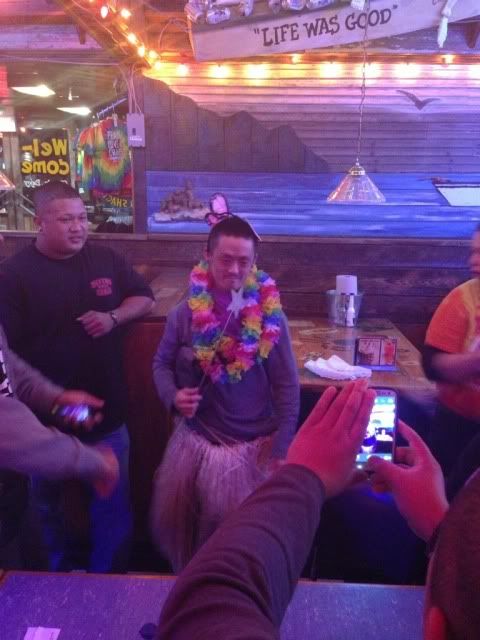 We love their famous steam pots, but we also fell in love with the atmosphere. They're a bunch of fun loving folks that will gladly play along with whatever hijinx you might have in mind. Here's Dustin becoming one of the victims of the night. We actually staged a company wide prank as my brother and I had a fake drinking contest. (we were the designated drivers). I got the bartender to serve us fake drinks, so we weren't drunk. We just acted that way. Guys were sweating. Yes, I know bad joke, but I'm being transparent. We're brutal at work.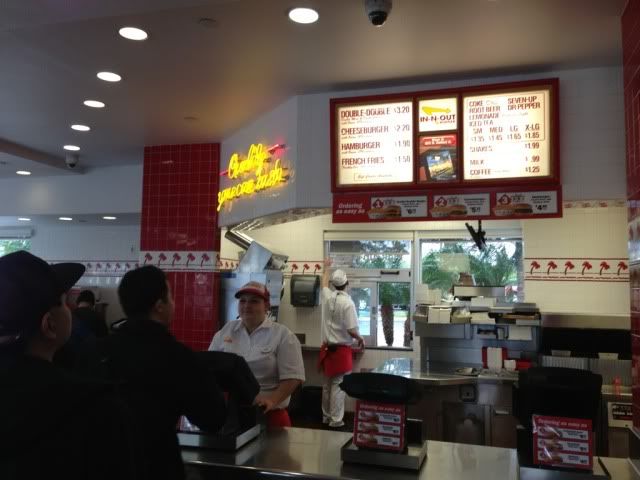 What trip to the West Coast would be complete without a trip to In & Out? Not ours, so we went there.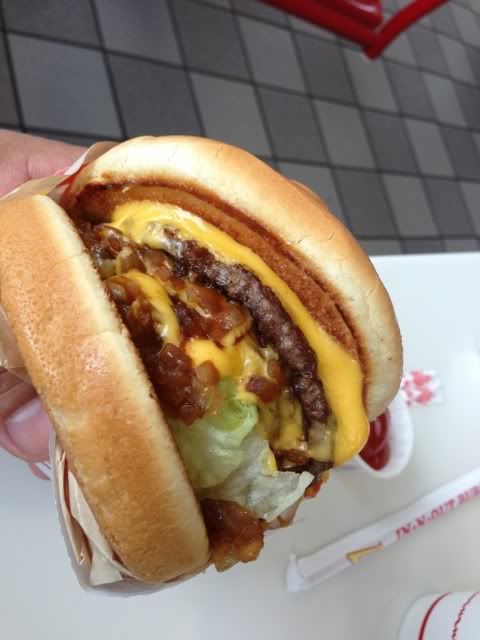 Here is our duty as Americans. Nuff said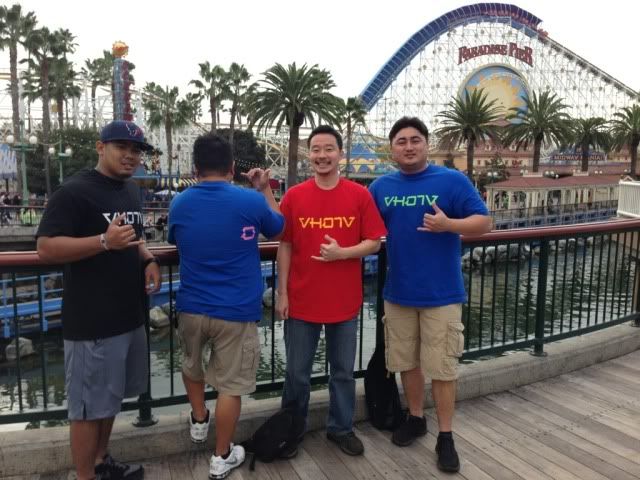 We also went to California Adventure where we spotted some VH07V. Rides and coasters? Of course we did. Love the Hollywood Haunted Tower. Just love it!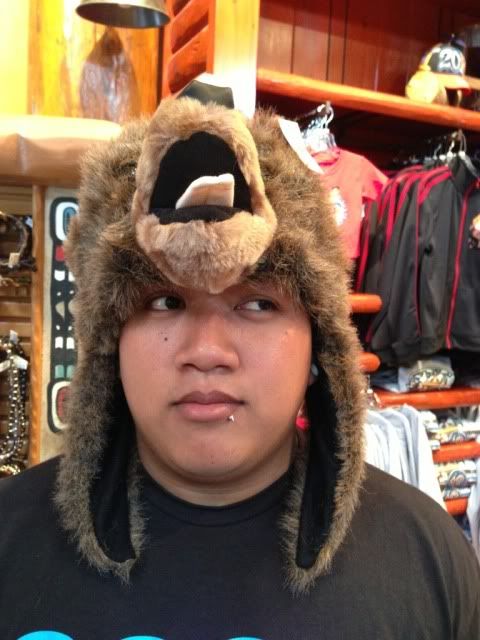 We even got to meet Disney's Brother Bear........oops!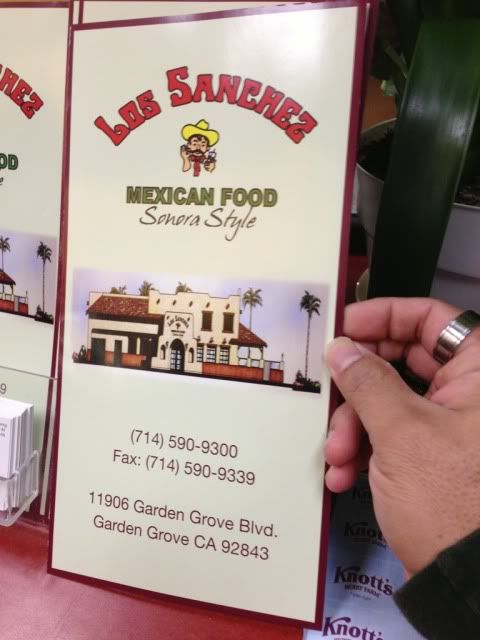 Tradition can be a good thing, especially when it involves Los Sanchez. Judging by how many Latinos eat there, we know we're in good hands.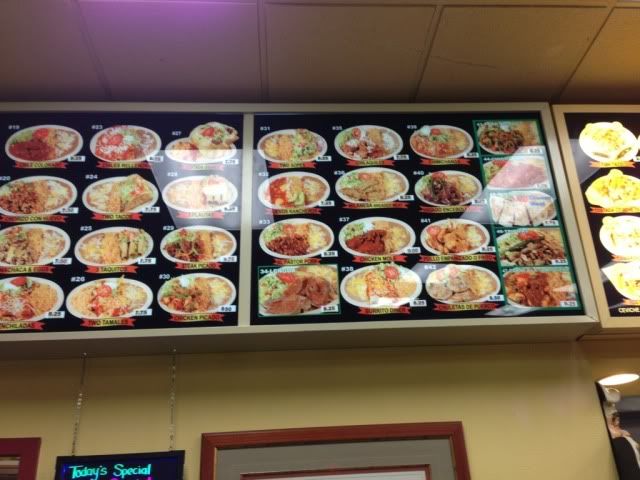 The menu stretched across the entire place and whatever you feel like feating on, chances are they have it. Providing it's Mexican of course.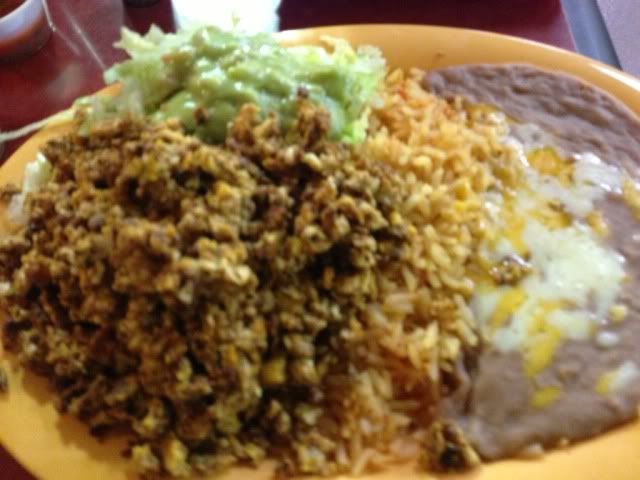 Mine was huevos con chorizo, one of my favorite dishes. If not this, I'll usually go for tamales.
NAMM, no NAMM, doesn't matter for me. I got to hang out with my guys and enjoy one of the trips we use to bond with one another. It's good times away from home and work. We claim to be family and this kind of trip brings us closer to one another. The way it should be. One big ohana, and as Lilo & Stitch say, "Ohana means family, and family means no one gets left behind"