Who Are the People in Your Neighborhood?
April 11th, 2013
Let me start out by saying I'm not really a celebrity chaser. I'm a chaser of good people. That counts way more in my book. If they're famous, that's just a thing about them. I rather have quality. Nevertheless, we do meet a bunch of famous people and I want to share some of the real ones with you. The ones that aren't just well know, they're people that I am happy to have met and spent a little time, or better yet, became friends with.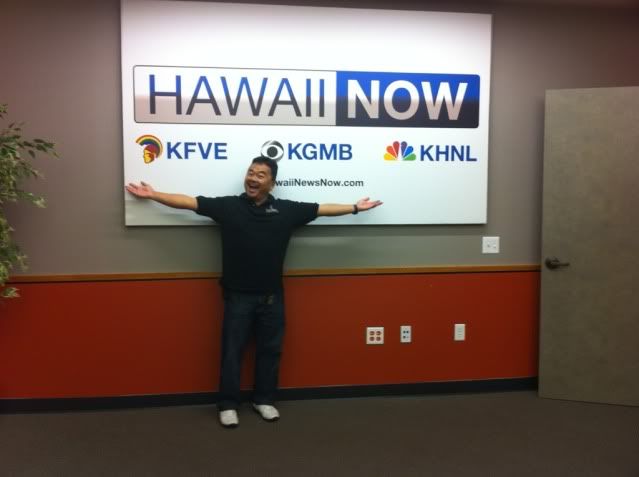 Being the aggressive marketing company that we are, we've spent a lot so mornings on local TV. I'm so happy that the call time isn't 4:00 am anymore these days.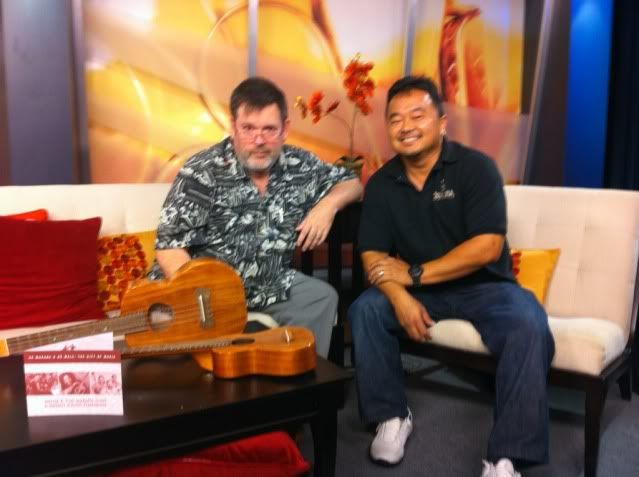 While he has yet to follow me back on Twitter (he promised), Howard Dicus isn't just a walking encyclopedia. He's been wonderful supporting a lot of the human interest stories that we are involved with such as Hawaii Youth Symphony and Peacebridge (Schofield Barracks Wolfhounds) to name a couple. He's always willing to help us share the message of goodwill and the arts.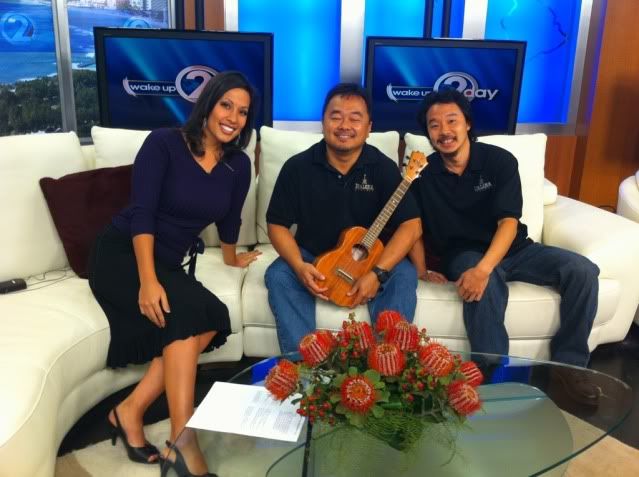 Oh my goodness this one might be my favorite one. Olena Heu is not only a former beauty queen, she's just as beautiful on the inside. She's one that engages you with genuine interest. She doesn't have the hi makamaka attitude that some on air personalities have. As for heart, she's a sweetie. So tender and caring, one that's truly invested into the people and stories she shares. I'm a fan.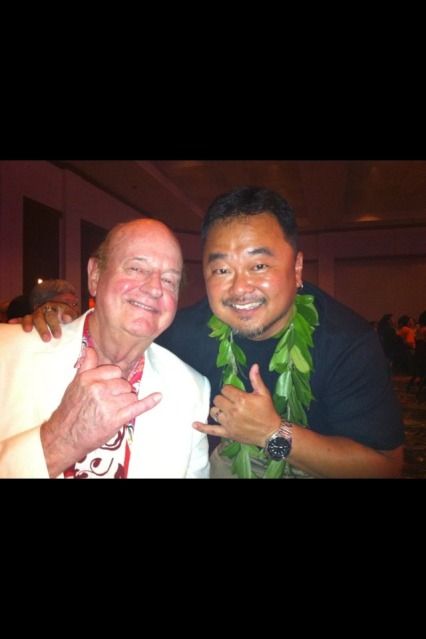 Poi Boys! Poi Boys! If you know what I'm talking about, 'scuze me...your age is showing, ha ha. The legendary promoter extraordinaire, Uncle Tom Moffat. He's a great guy and has come out to support us at some of the events we've had. He's soft spoken and a true gentleman.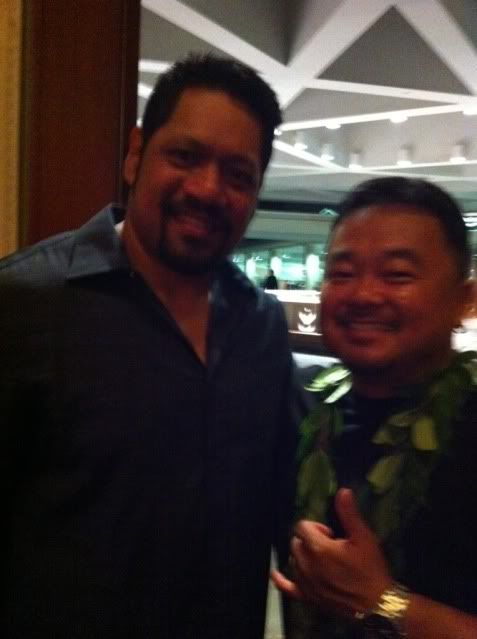 Had to include this handsome Hawaiian man. Nathan Aweau, owner of the "voice". OMG, I had to sing after him once when we had a small private event. I should've read a poem instead...... Nathan has supported some of our charitable events pro bono. Keep this in mind as he needs to travel and perform to earn a living. Coming up this fall, he's rearranged his schedule to do another freebie in Japan for tsunami relief at Herb Ohta Jr's Ohana Festival in Japan.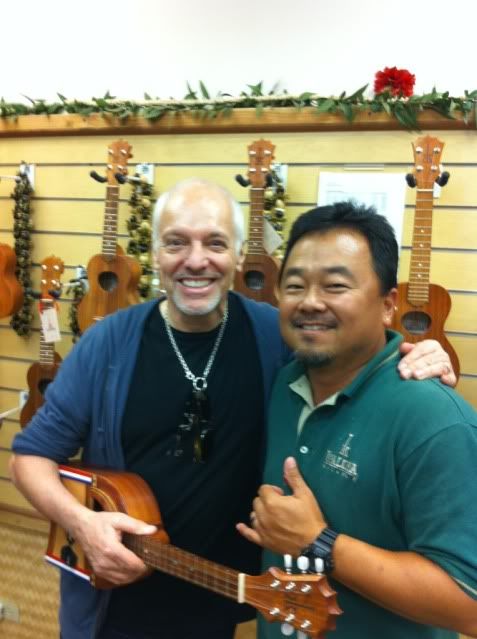 Another age test, remember Tiger Beat magazine? Then you're bound to remember guitar god, Peter Frampton. This guy is a hit! While he's famous and all that, he doesn't act that way. Proud to say he's a KoAloha owner.

Nest stop, Margaritaville. The man himself, Jimmy Buffet. Margaritaville is one of the most successful brands. What they sell and how they do it are beyond me. I just know that Jimmy is the most down to earth famous person that I know, along with the likes of slipper wearing Jack Johnson (another fantastic guy). Jimmy flies his own private jets, just one detail unknown to most. His favorite is a C-130 cargo jet, not the learjet. Wow. I'm fortunate to say he's loosely agreed to be one of my mentors. "I'll help ya whatever I can Al, but I don't know if I qualify as a mentor" was his words. Qualified? My goodness, just his name earns more money than what my house is worth.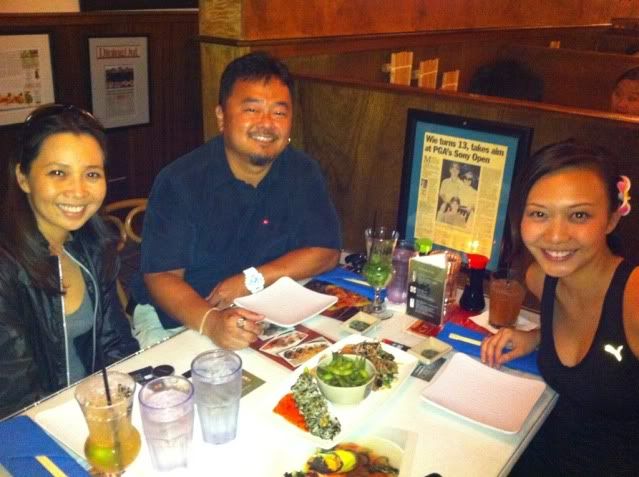 Asia's Sexiest Magician. Magic Babe Ning, pictured with my other buddy from Singapore, the media mogul Pam Ho. Ning is famous, she's sexy and successful, but she doesn't act that way. She behaves like an everyday girl, just having fun while doing what she loves. There are no stiletto heels or powdery makeup when you hang out with her, it's just Ning. And that's more than enough. She's awesome!
I don't want to spew out a list, because in truth, we've met a hella lot of famous folks. I guess it's part of our job's nature. Not really important to me. Like I said, it's about the person and who they are, not who they are. Is that confusing? I'd rather have a new friend than a picture of someone that will forget me in the following five seconds. Lucky to say that I have made a lot of good friends, famous and not.