Here We Go Again - And We Love It
June 17th, 2013
Megabucks. There's a reason I want to win it. Just played Powerball for the first time. Guess if I won? Good guess. Yes, I been lusting over a new Range Rover Evoque, but that's not the reason for my desire. My dream is actually based on my work.
18 years ago, I proclaimed that one day, no one would be able to buy a KoAloha Ukulele. We will make them and they will be sent to those that need them. Orders will be based on the lives we can touch. Only catch right now is that this is the exact same way we earn our living. Not a problem. That won't stop us from pursuing that goal in the mean time. "Where you store your treasure, that is also where your heart is..."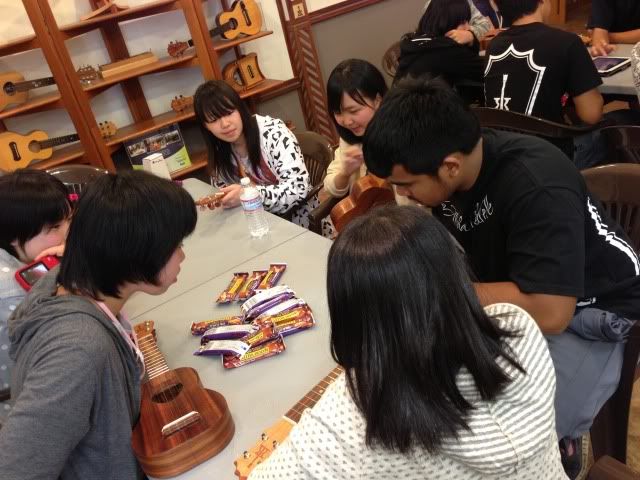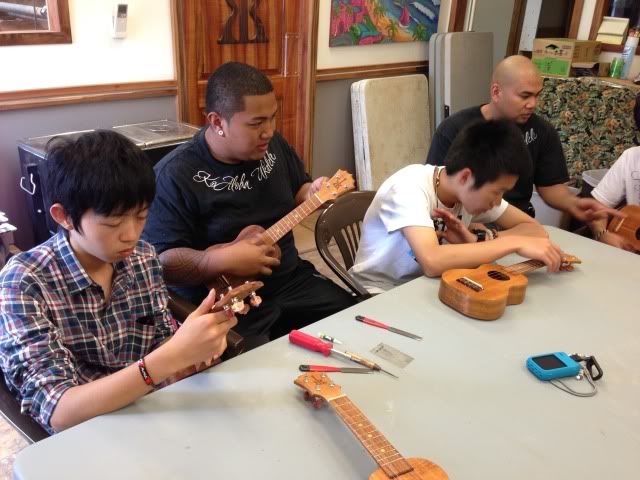 I can't remember how many times we've hosted the Rainbow For Japan Kids group, just know that I can't wait until the next group comes our way. These are kids from Japan still dealing with the loss of their homes and more since the devastation hit a couple years ago. While the news has left, their problems haven't. For at least a couple days, we take our turn in making their Hawaii trip a memorable one.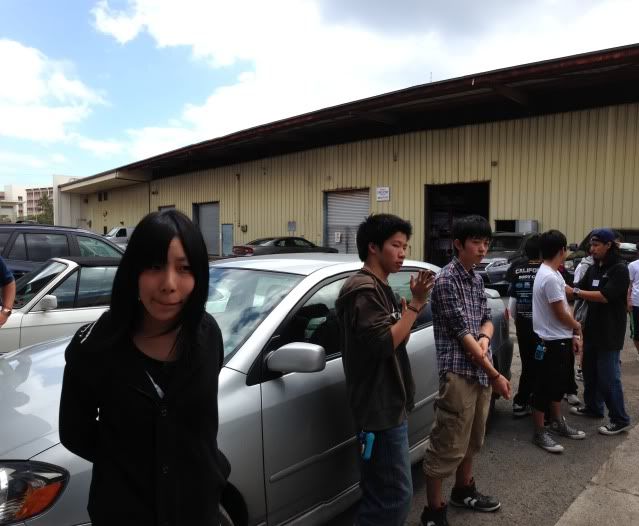 Along with companies like Sony Hawaii, Japan Air and more, we host these kids to remove them from living in temporary housing, dealing with the loss of loved ones. This is in the hope that they will feel and absorb the Aloha spirit and infect those back home that need it as well. Here we are about to engage in a big group game.....

The official game of KoAloha, hacky sac. Maybe we qualify for some kind of Guinness record or something. This was a beeeeg circle.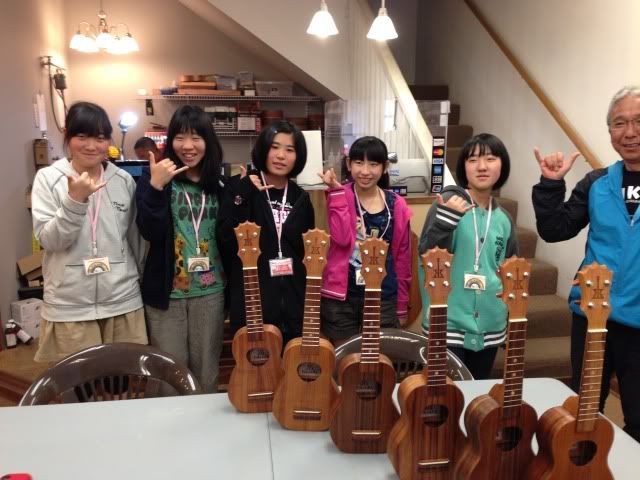 But of course the main reason we brought the kids to our place was to make their own ukes. Two days, 25 kits or so later, they were done. We even got a performer in for them as a lesson.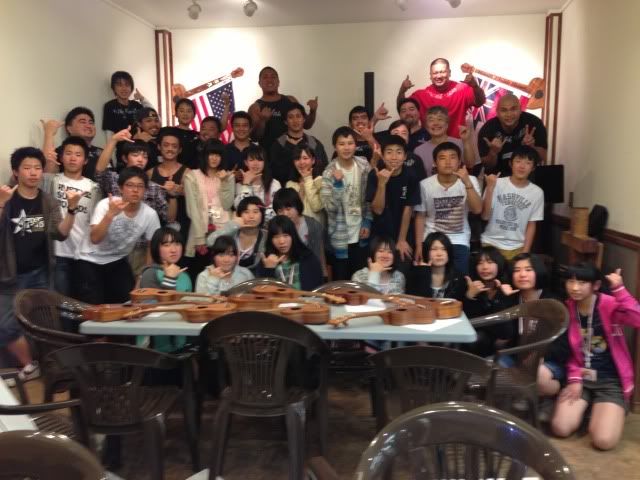 Then before we knew it, the time was over. It was good to spend time with them, but it's always hard to bid farewell. Most of them will not return back to Hawaii again. Believe it or not, many of them will need to help their parents pay the mortgage on the homes that were washed away AND the building of their new homes when possible to rebuild.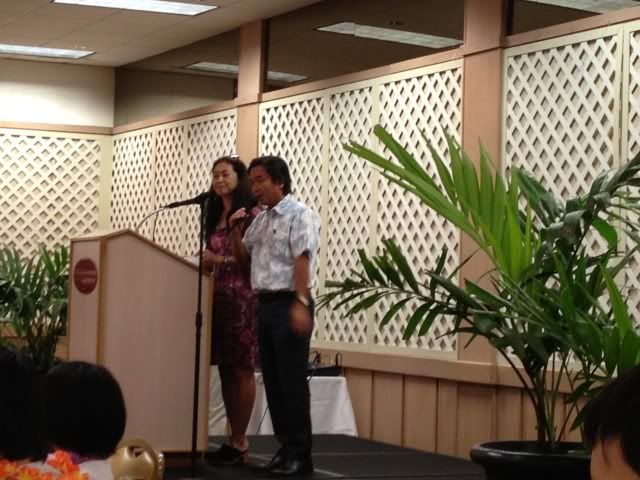 We also said goodbye to a wonderful man, Ryoichi Okubo of Japan Air Hawaii. He was one of the most supportive persons/companies of this entire movement. He has been transferred back to Japan. Hawaii lost a good one. In his parting sentiments, he asked for everyone's commitment to RFJK - forever.
It was our joy to agree.
Posted in
Uncategorized
|
Comments Off

on Here We Go Again - And We Love It