More Than a Double Rainbow
October 28th, 2013
In Hawaii, it's not uncommon to see double rainbows. I often tease friends from all over the world with pics of them, but there's a certain rainbow that strikes me the most. Rainbow For Japan Kids. This is an ongoing program to bring over youth from Japan, affected by the tsunami a few years ago. Yes, this story never gets old for me. After all, I live comfortably while these kids and their families are STILL in temporary housing.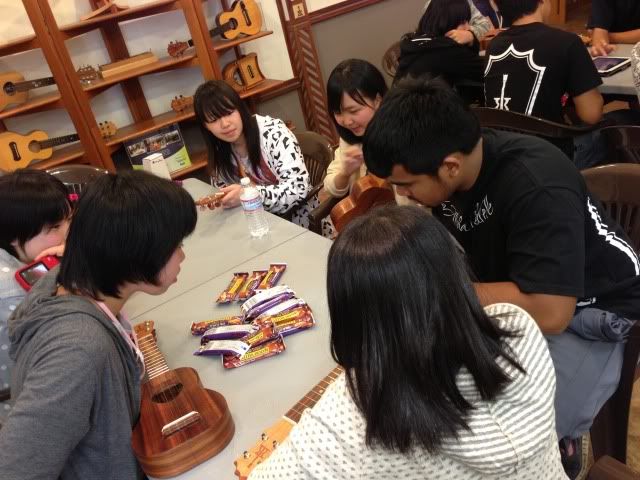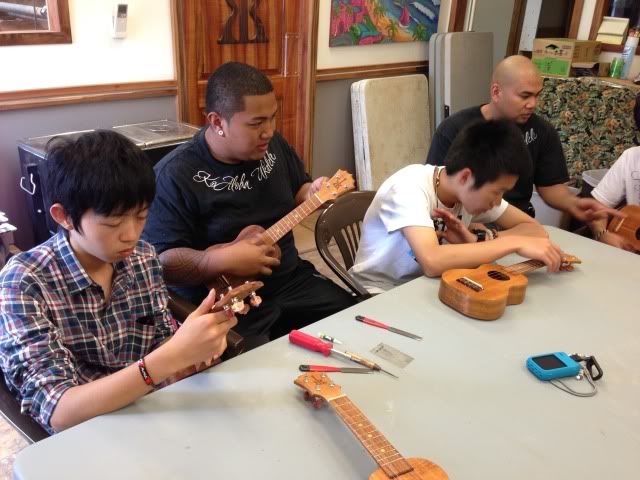 We start each time with them the same way. After all intros and ice breakers, we get right into making ukuleles with them. In recent times, I've been a little invisible, but that's ok. I always wanted my staff to be the ones that build the relationships. This is not my show, it belongs to the future of KoAloha.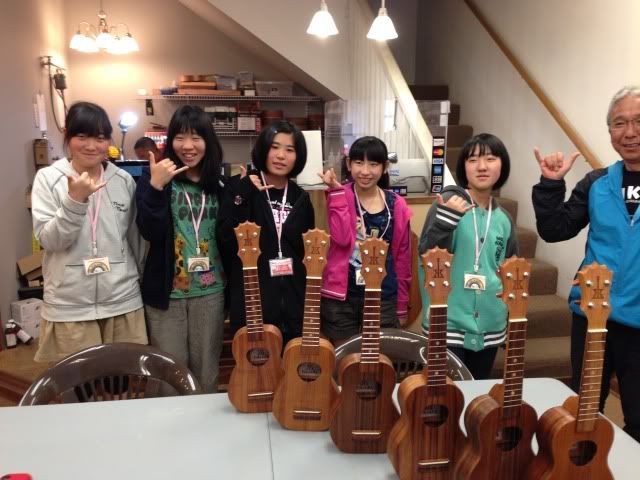 The kids all do such a great job on making the ukulele. Best part is, we get to give it to them to take home. A little way to remember their trip to Hawaii. This is all feel good, but reality is sobering. Many of them will not come back again. Much will spend their lives helping their parents pay off the first mortgage on their houses washed away by the waves. All the while, in a temporary shelter.

When we wait for the hand rubbed finish to dry, we play some games. I think we're known for the world's largest hacky sac games. I think we have close to 50 people in this circle. The kids are shy, but they really open up during playtime and everyone has a blast.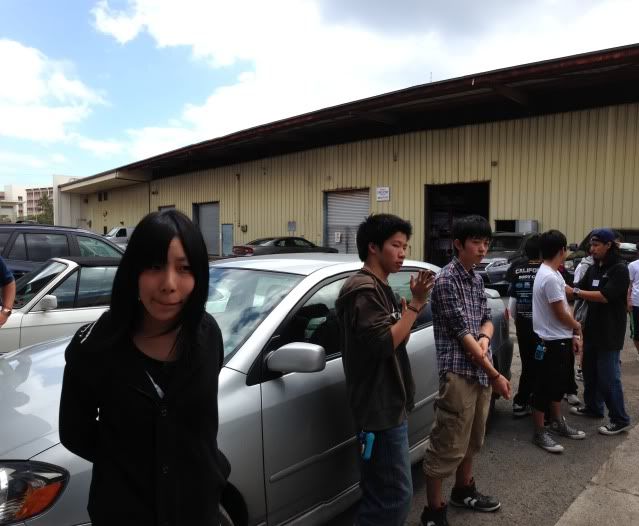 We try to space ourselves out, so that no one hides. We try to get each and every one of them to kick the sac at least once. Those close to me become "victims" of my camera, ha ha.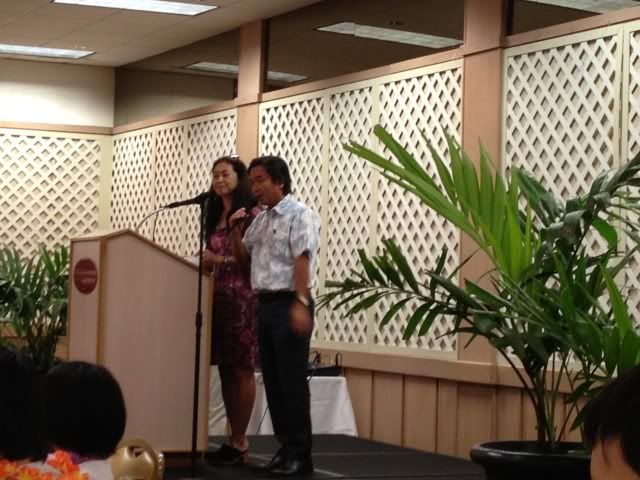 Before you know it, our two days are over and we bid them farewell. This trip was especially hard because we'll only get to host them once a year, starting 2014. We also had to say goodbye to our dear friend, Okubo san of Japan Air. He was a champion of this project. He tearfully requested that everyone keep supporting Rainbow For Japan Kids. Needless to say, we are committed.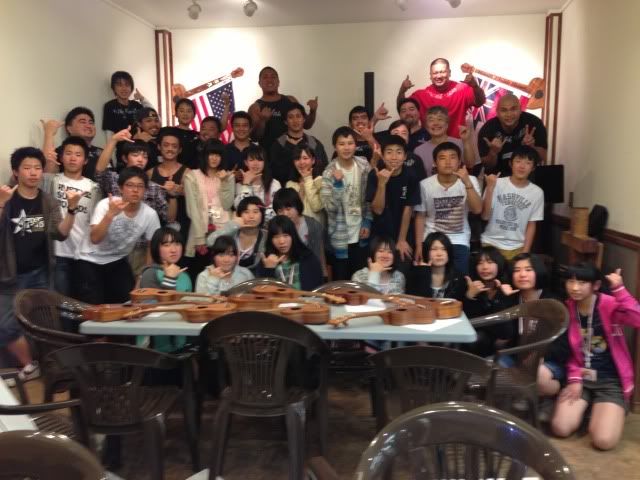 Here is our parting shot with this group. Some ask how we can keep doing this. I don't think that's a proper question. The question should be: "How can we not?" We all have the ability to affect someone's life in some way. It comes down to a choice. We choose YES.
Special mahalos to:
Japan Airlines - airfare
Sony Hawaii - cameras for kids
Studio Rim - PR & Reiko
Japan American Society Hawaii - NPO arm