This year is finally drawing to a close and what a year it was. We started out knowing we would travel less, but we still took about 13 trips. By what people tell me, that's not really cutting back. Compared to 22 trips in 2012, my body feels a little better. Not much, but at least a little.
Part of our work includes supporting events that showcase Hawaii, Ukulele, Hawaiian lifestyle or in best cases, all of them. In September, I got to work on and visit one of my favorite destinations, Korea. Ukulele FaFe did its first event and it was a blast!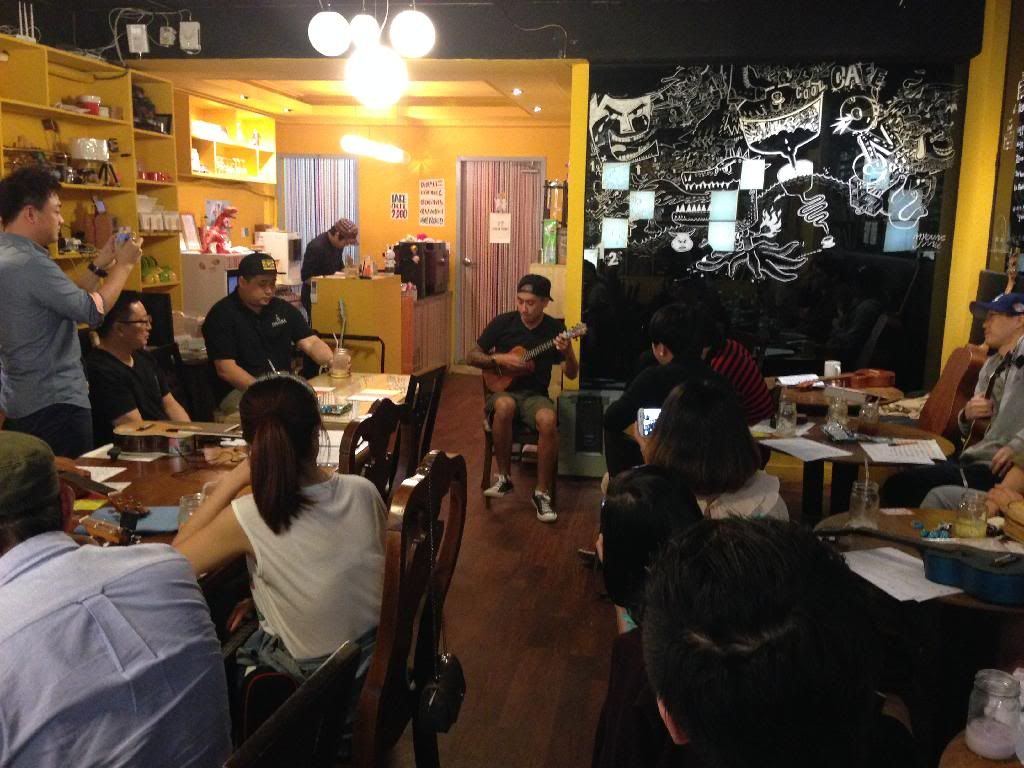 First we hit the road in some pre-event promotions. Here is Tj Mayeshiro playing for some folks in Seoul.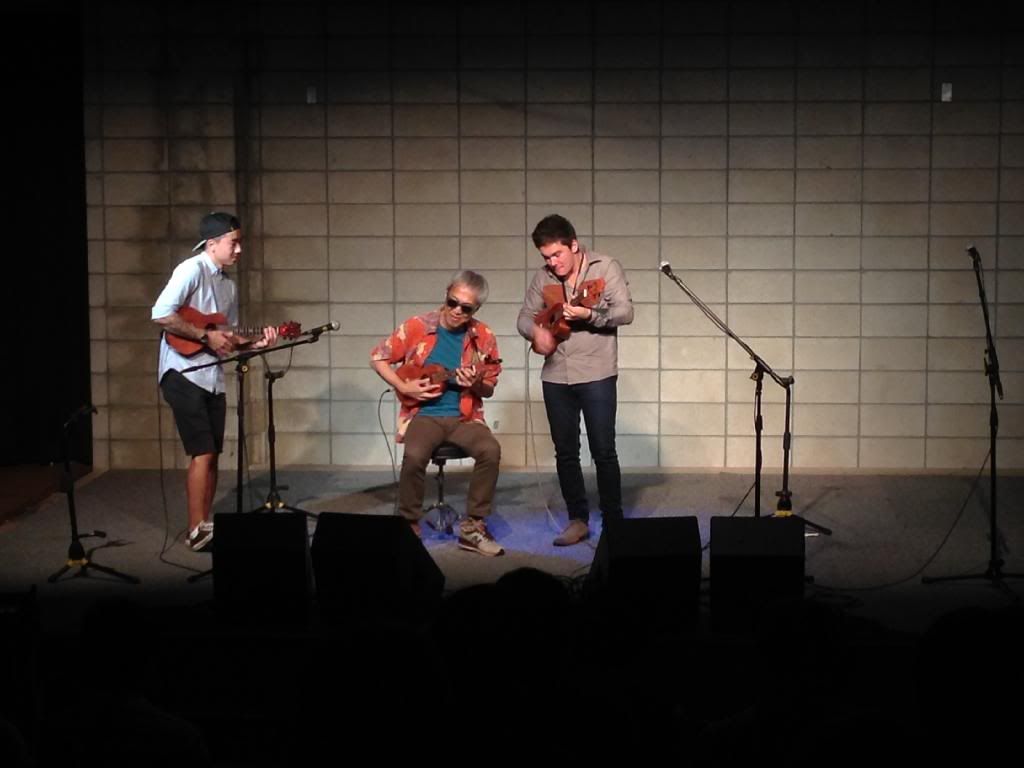 Also in Seoul, Tj, Ryo Montgomery (Australia) and Japan guitar God, Hatchi, rip it up in the Stage Factory Auditorium.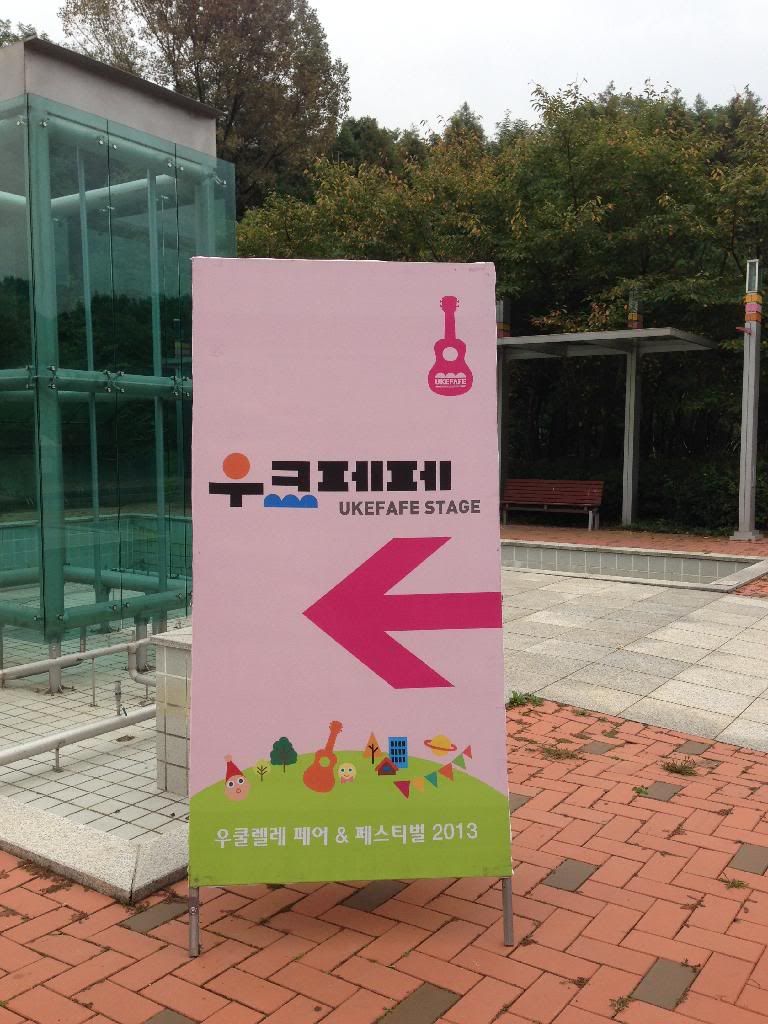 Then it was off to work at the festival. This was the first time to gather many different manufacturers and those that love Hawaiian things, working all together for a common goal.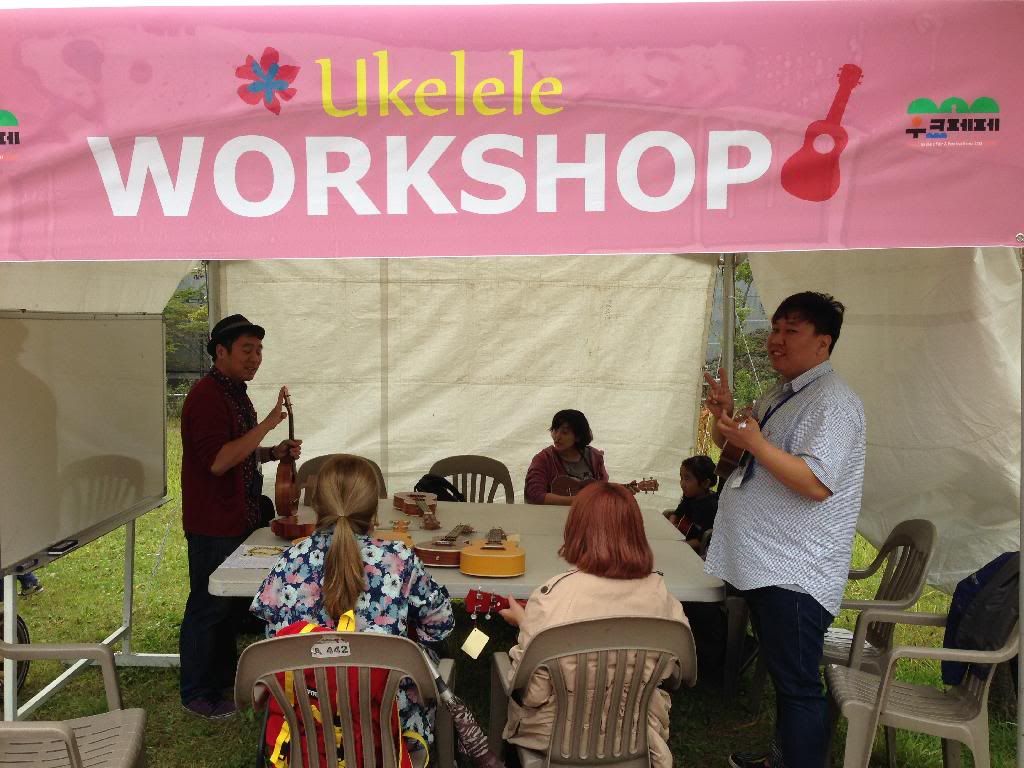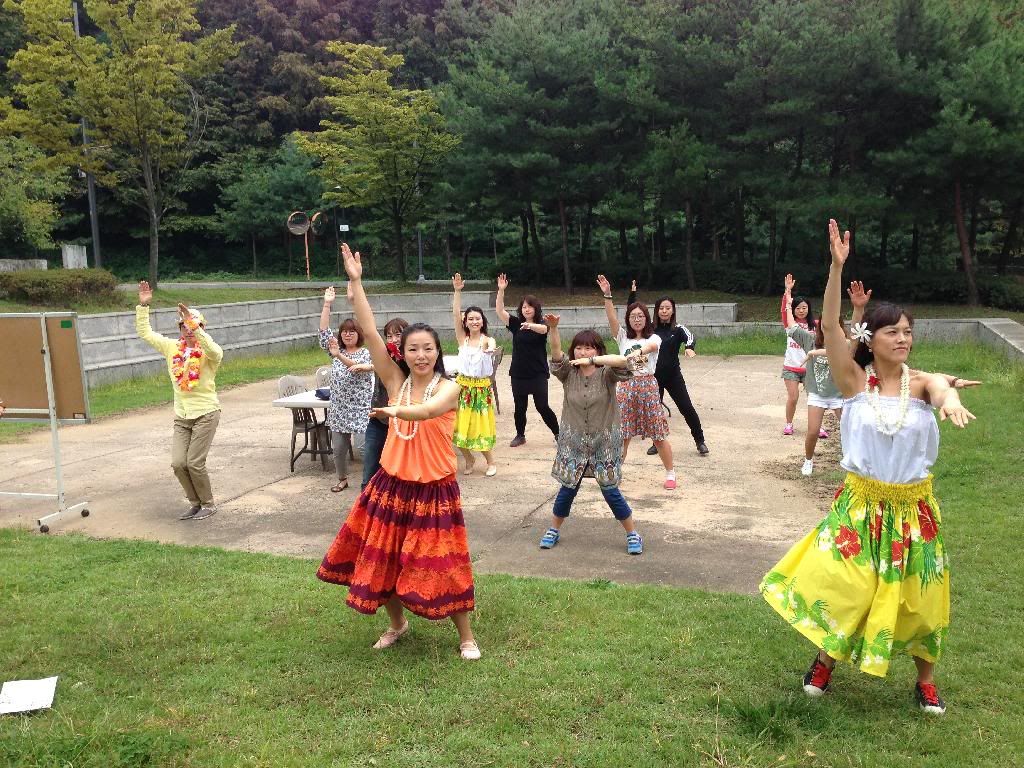 There were ukulele and hula workshops. Despite the light rain and cold, everyone had a great time. This was in the Hawaiian Village, run by our dear friend, Donggeol Lee.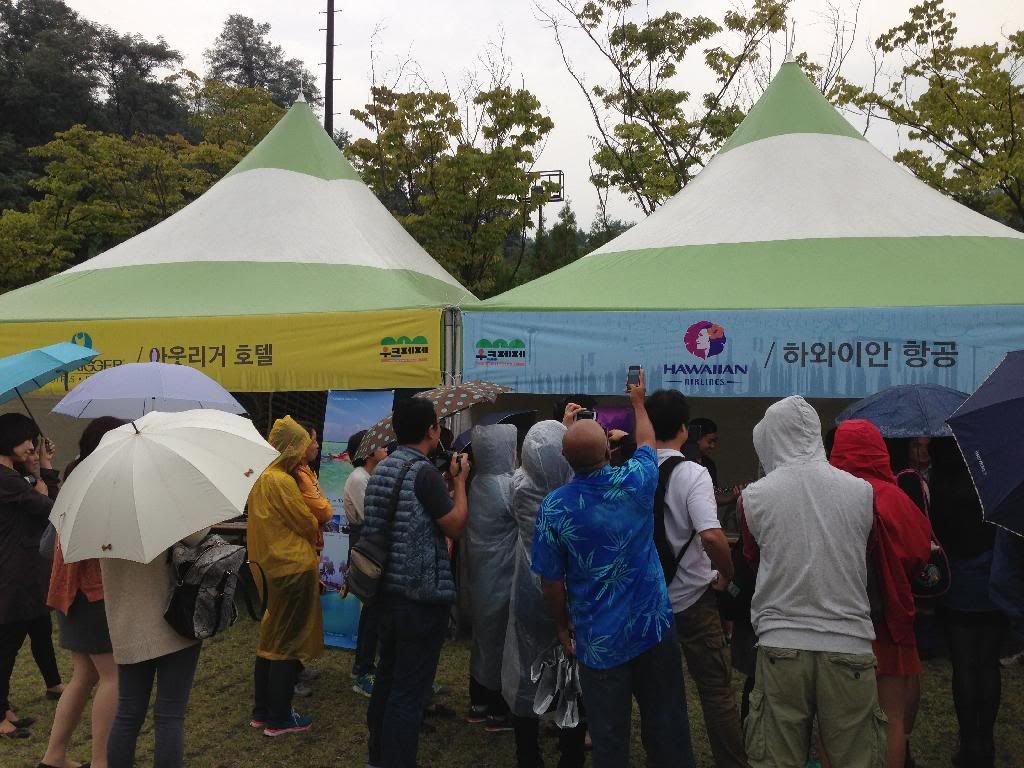 We got some good crowds going at our promotional partner's booths, Hawaiian Airlines and Outrigger Hotels.

We played a little bit of make believe by telling folks to come take a flight on Hawaiian Airlines to the lovely Islands of Hawaii....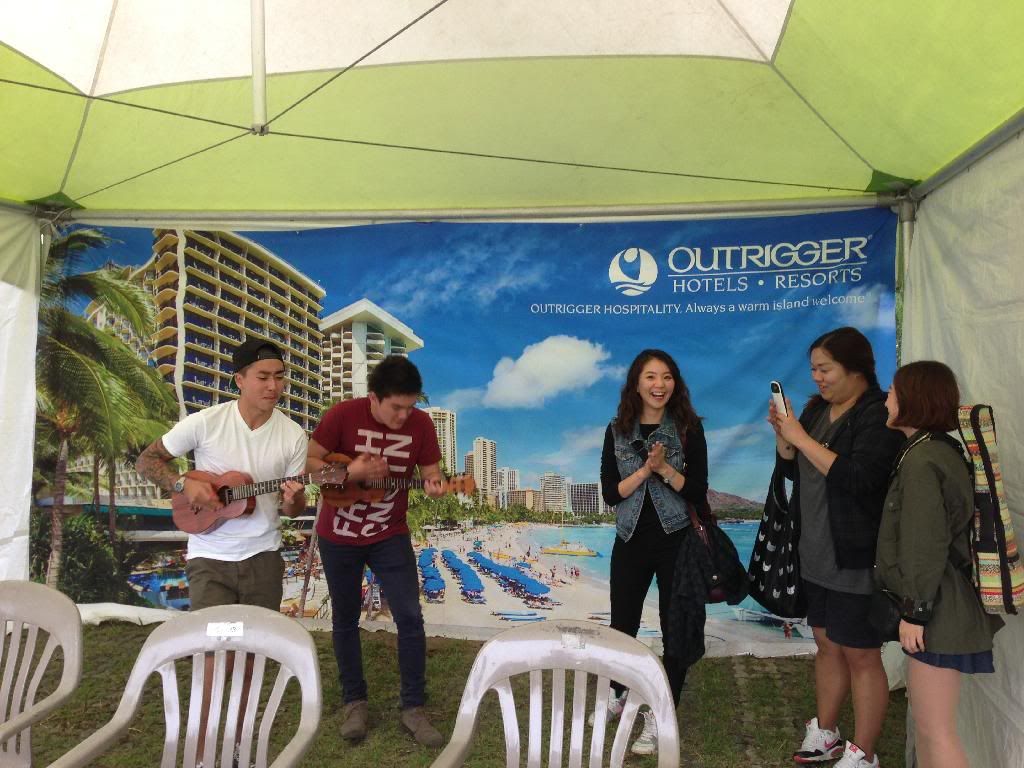 As Tj & Ryo serenaded those that took the trip, right on the beach of Waikiki! How you like that backdrop? Made me miss home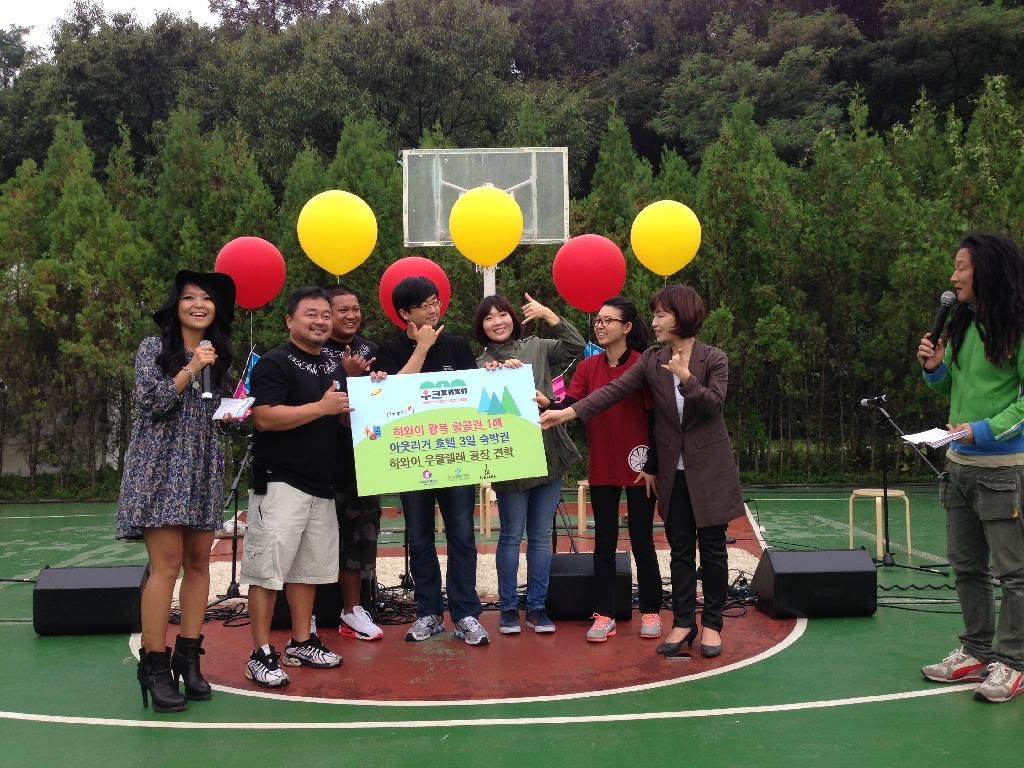 The grand prize package was presented by our team; 2 round trips to Hawaii on Hawaiian Air, 3 nights hotel at Outrigger and 2 ukulele builds by KoAloha Ukulele! Wish I won.....ha ha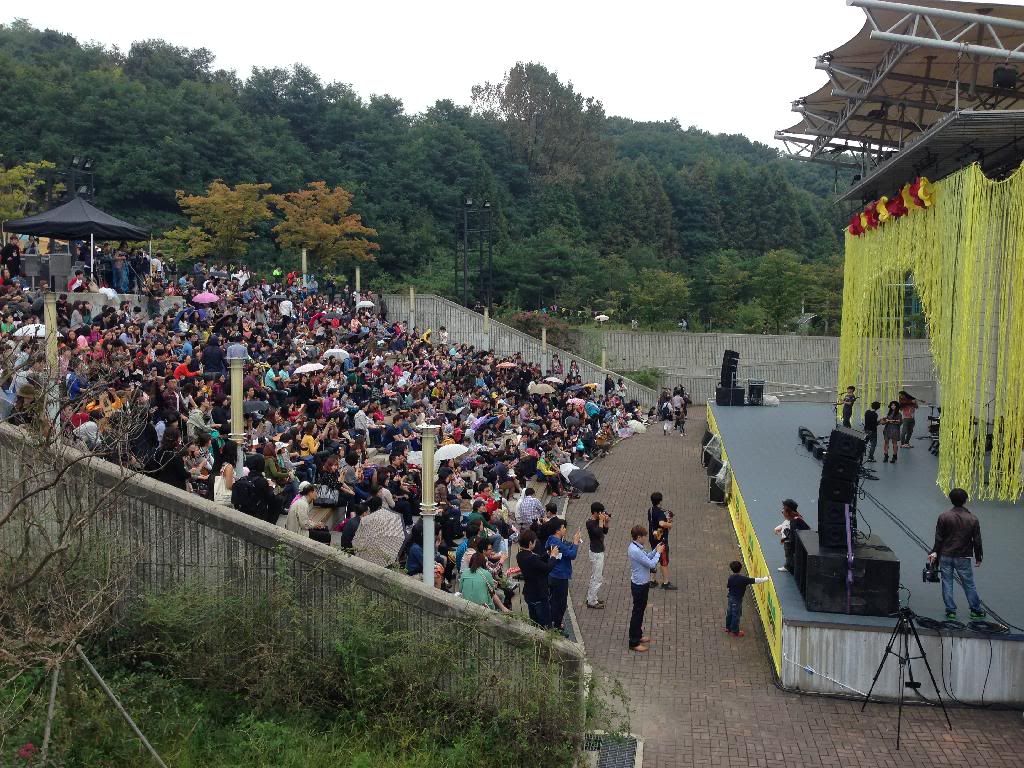 The main stage was quite a draw. You can see all the raincoats and unbrellas, but there was also no lack of enthusiasm that day. Attendance was estimated to be in the thousands.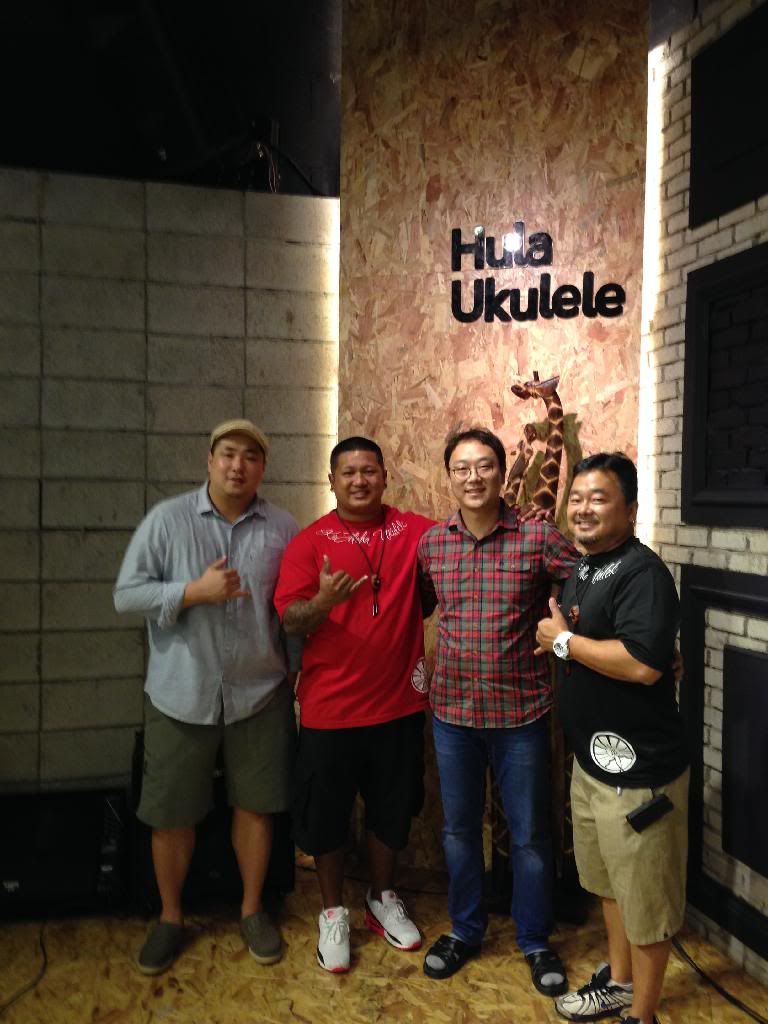 Rounding out our trip, we took the train over to Daejeon and did a mini concert and workshop. Congratulations to Hula Ukulele on their new location!
It seems I always play catch-up with my posts as I tend to be on the go a lot. Thanks for sharing the ride with me. There's more to come. As long as you all don't mind "new" re-runs of my year. Happy 2013 everyone. Hope to see you in the new year!