2013 Year in Review, Jan-March
December 26th, 2013
Here we go! This is the first year that I think I'll actually deliver on my promise of a year end re-cap. I spent the last hour uploading pix to my photobucket and ready to share what adventures we got caught up with from January until now. Hold on, there's a lot of miles that we're going to cover together. Since we are notorious busy bodies, I've just selected some of the highlights. Hope you all enjoy the ride, here we go!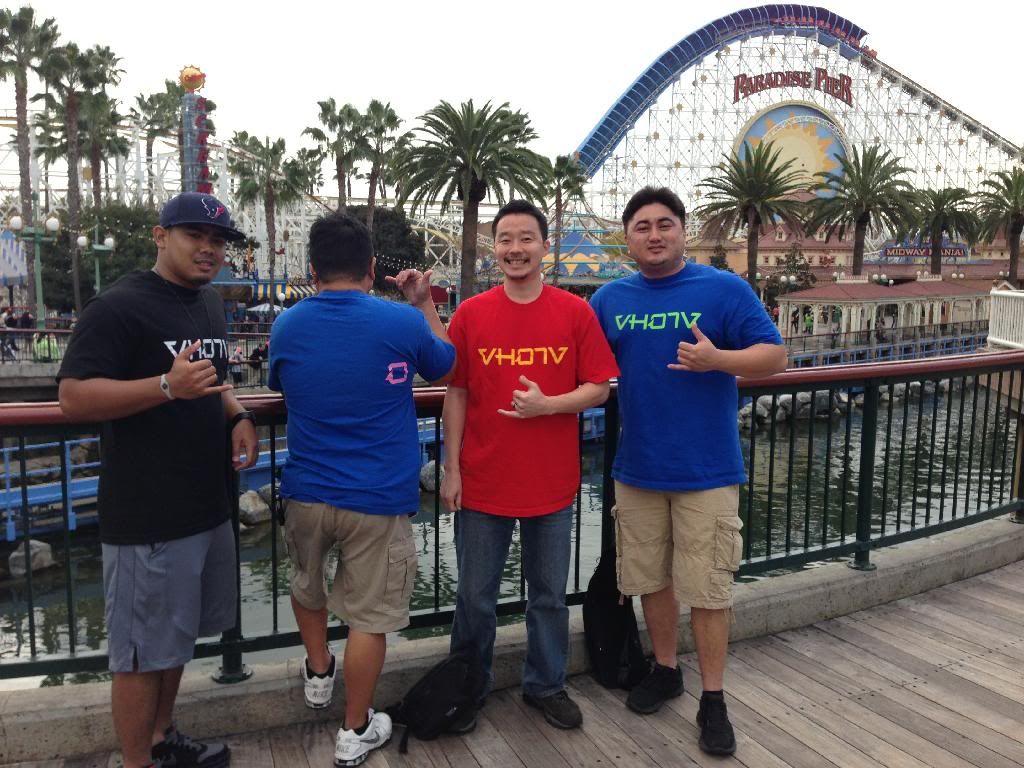 We started out the year by taking the crew on an all expense trip to the NAMM show. It's a yearly musical trade show, showcasing manufacturers from all parts of the music industry. Here we are at Disney's California Adventure, showing off our VH07V attire, provided by Ed Sugimoto.

Of course every trip to Anaheim means we will follow tradition and good eats by a stop at THE Joe's Crab Shack (in our hearts and minds) over in Newport. More often than not, we get caught up in some hijinx and make some noise and just a wee bit of trouble. (I won't tell you about our prank - pretending to be drunk as the designated drivers. We had a secret deal with the bartenders - oops! I just told you all)

Another must stop is Los Sanchez in Garden Grove. Sometimes we cannot understand what the owner is saying, effectively verifying that we are eating at the real deal for Latino grindz.

While the rest of the crew headed home, Paul and I took a trip to the Grammy Museum. We are proud to say that we are the only Hawaiian ukulele on display in there, 3rd floor. The ukulele pictured is a custom D-VI, made for multiple Grammy Award winning Daniel Ho.

Before you know it, we were soon off to Korea for some business meetings. This was one of the first times I got to see snow fall. Like a sentimental softie, I teared up at the beautiful sight. Most Koreans were cursing in the mean time, ha ha.

Of course there are good eats. This is what happens after grilling meats galore. The staff brings out rice and it's all fried up with the remaining pieces of meat and verggies. Noms to say the least.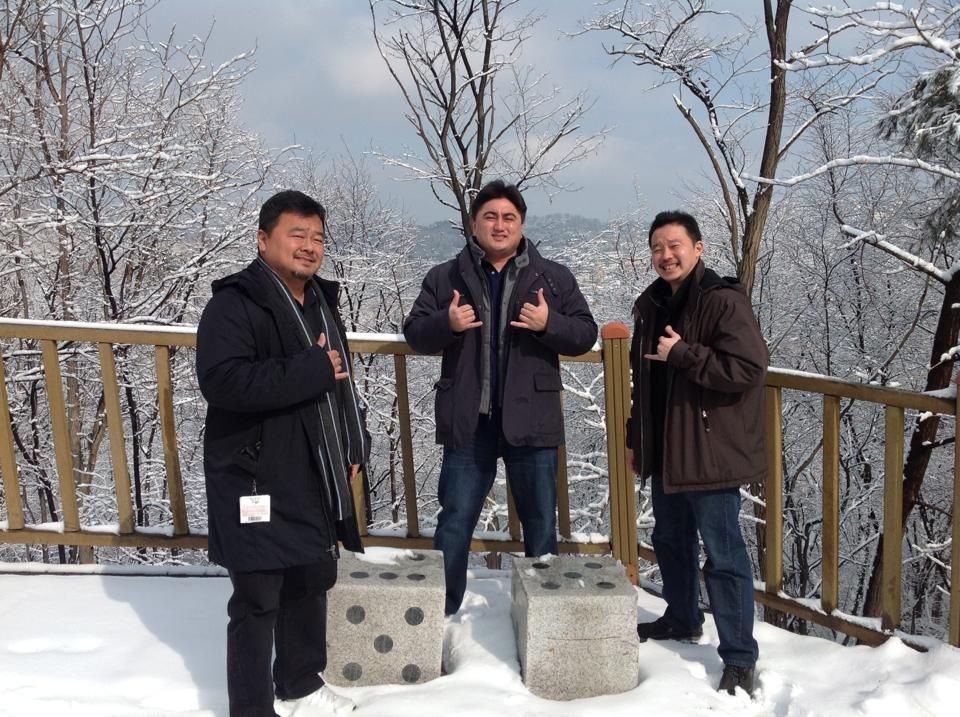 All work and no play makes for some grueling trips, so we try to factor in some tourist and fun times as well. Me, Paul and Brian got to see the view from some mountain place. It overlooks the ancient royal palace of the last ruling Korean King. Was such a sight to see.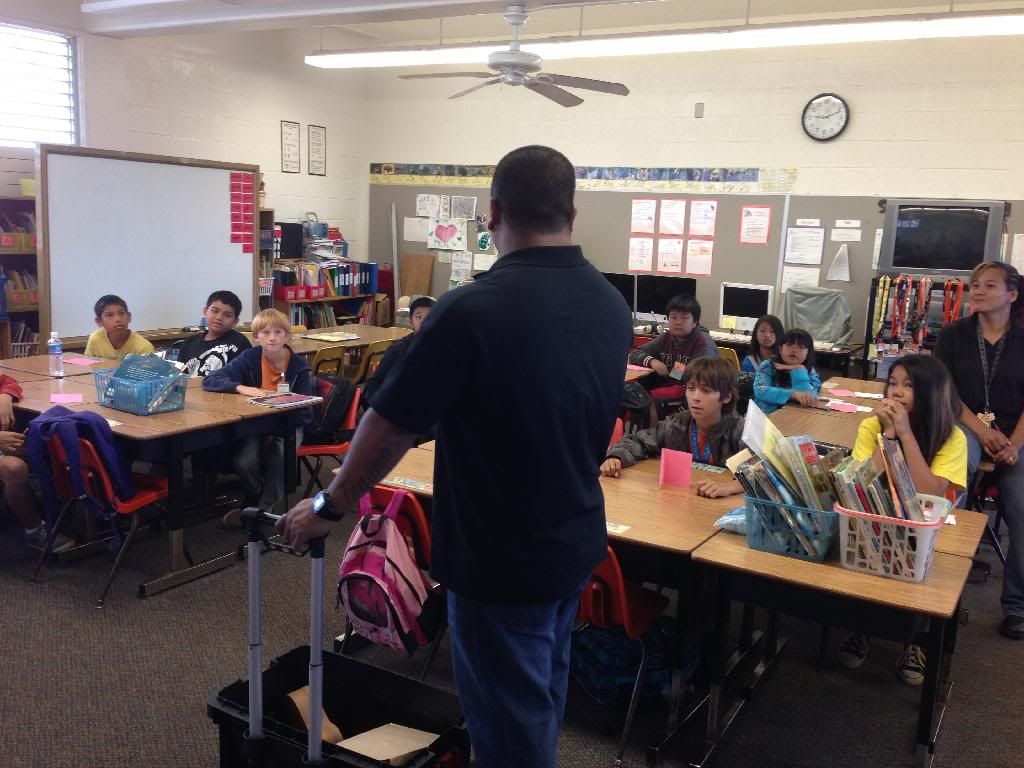 February came around fast and we were back home (relatively speaking) and went over to our annual invite to Kaimiloa Elementary School's career day. It's always fun to spend time with the kids and share about the joys of ukulele making.

Next stop was Taiwan. We went over to do some business with our dealer there and they treated us like royalty. Check out this welcoming committee..... :)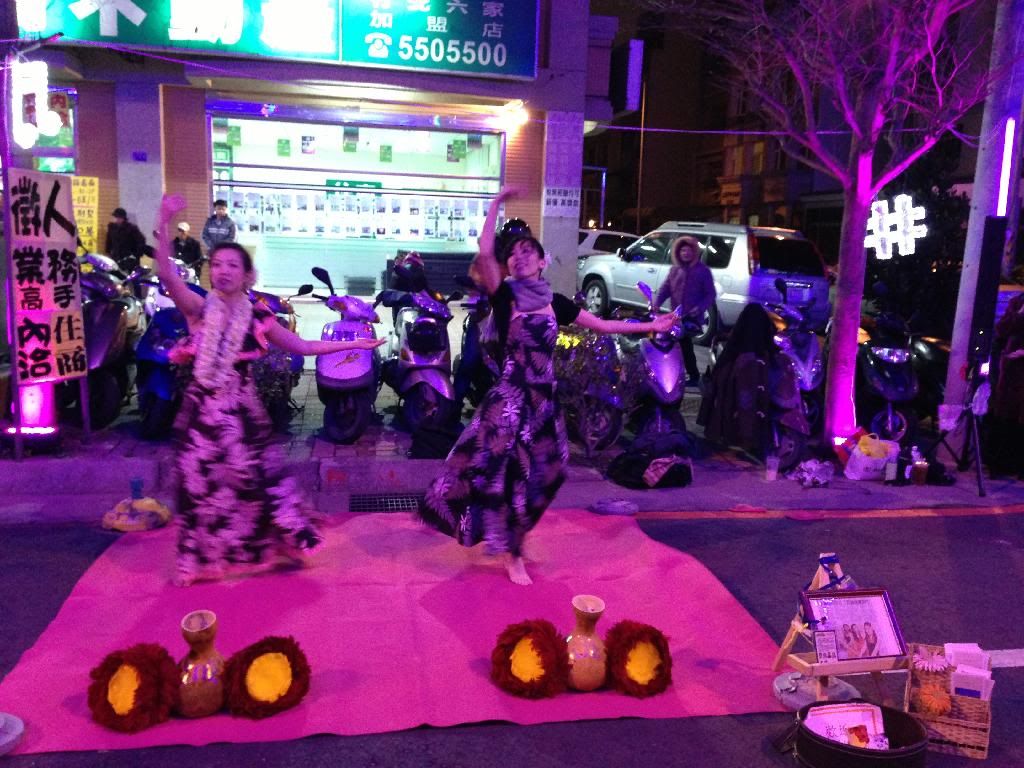 One of the things we got to do was to check out their annual latern festival. The sights and sounds were amazing and we even saw a Taiwan Hula group. We talked story for a bit and Paul joined them for a dance or two.

We also spent some time in Kaoshung where I did some modeling for some Taiwan GQ or something like that. I'm waiting for the royalties to come in. Then, I can retire.

In March, we got to host the Rainbow For Japan Kids again. That's always a really special time for us, reminding us of why we do what we do.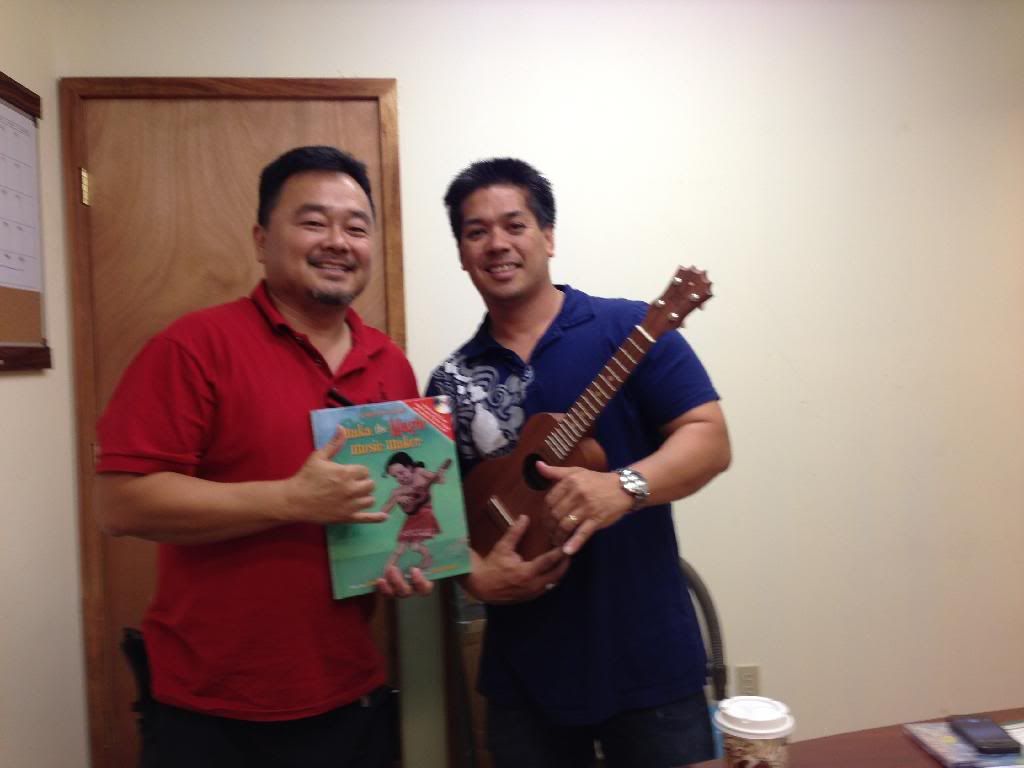 Just so happens braddah Shannon Scott from KCCN FM100 stopped by that day and generously gave each on of the kids a copy of his new book, "Maka the Magic Music Maker".

We got a visit from the Cherry Blossom Court of Cali. JC was all smiles that day and he just may have given his heart away. He better get em back, cause I think they're all taken.
Whew! That was a lot, but there's way more to come. What we thought was going to be a slow year ended being a little more busy than expected. A promise is a promise and this year, I intend to keep the one about my whole year's adventures, as long as you all keep me company. Thanks for sharing the times with me. See you next blog