2013 Year in Review, Oct - Dec, Part 4 of 4
January 15th, 2014
When 2013 started, it felt like it was over as quickly as it began. We didn't quite take the 22 trips like the year prior, but the unofficial count of 13 is still a lot. Jetlag has been a constant companion of mine. BTW, don't invite em, it's a terrible guest. Let's see all the happenings as I finally keep my promise of a year recap: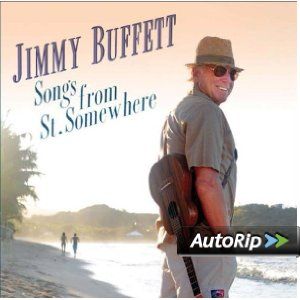 Good 'ole JB is still at it. His Margaritaville brand is as healthy as ever as his legions of Parrotheads keep this extremely cool man from retiring. He was so nice to send me a preview of his new album cover. Recognize the ukulele?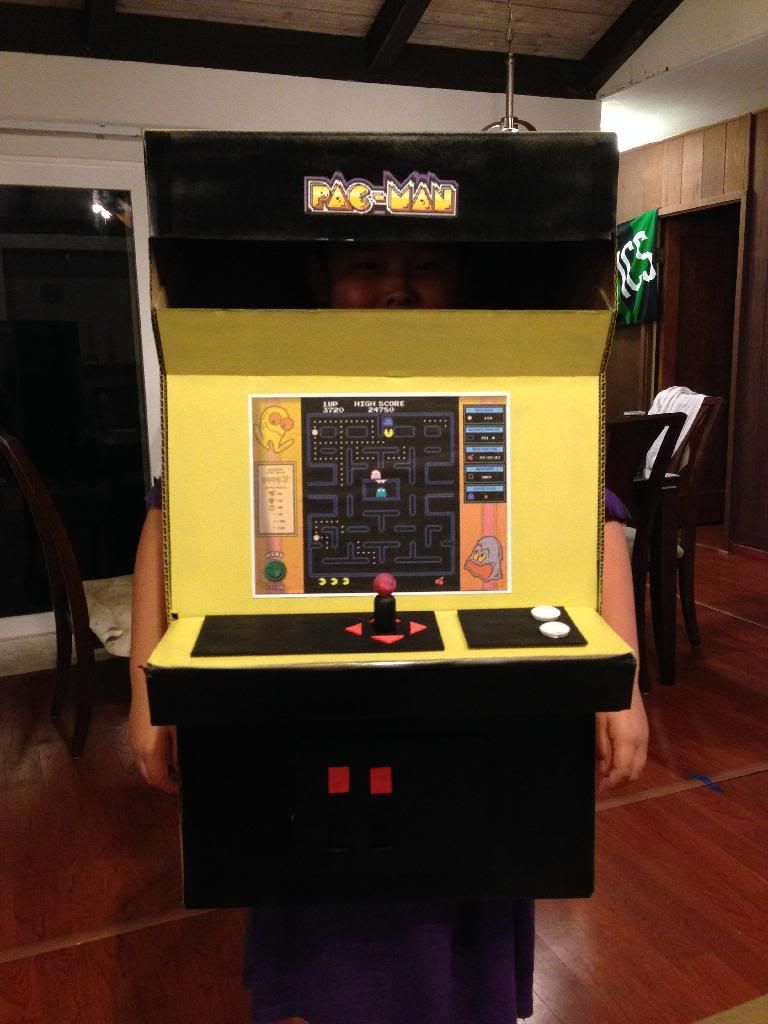 Then Halloween was upon us! I had a break between travel and events, so I hunkered down and made another custom costume for my baby. It's was his last Halloween parade at school, so we weren't going for the store bought fare, not my kid anyways. Last year he was a roll away dumpster (the crowd favorite) and this year he was the 80's hit, a Pac Man Machine.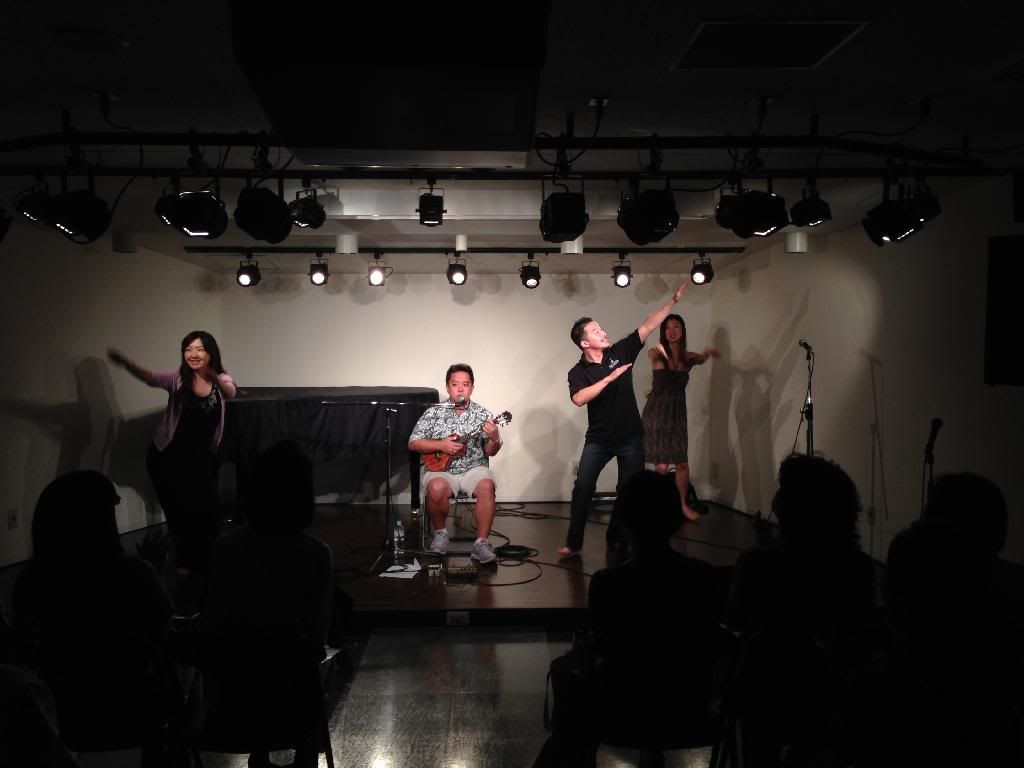 Off to Japan! We did some events with our distributor, Yamano Music Company. They showed one of our films, "My KoAloha Story", part two of a series by film maker, Gary San Angel.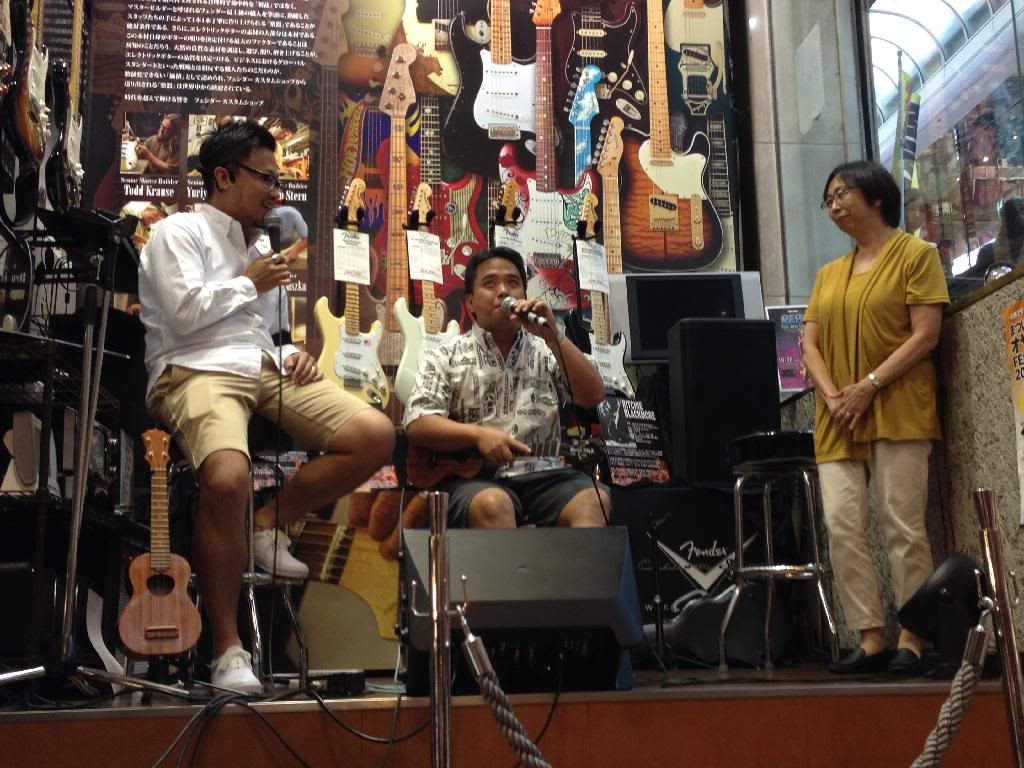 Osaka had some action too as we did a mini live at one of the dealers that sell KoAloha instruments.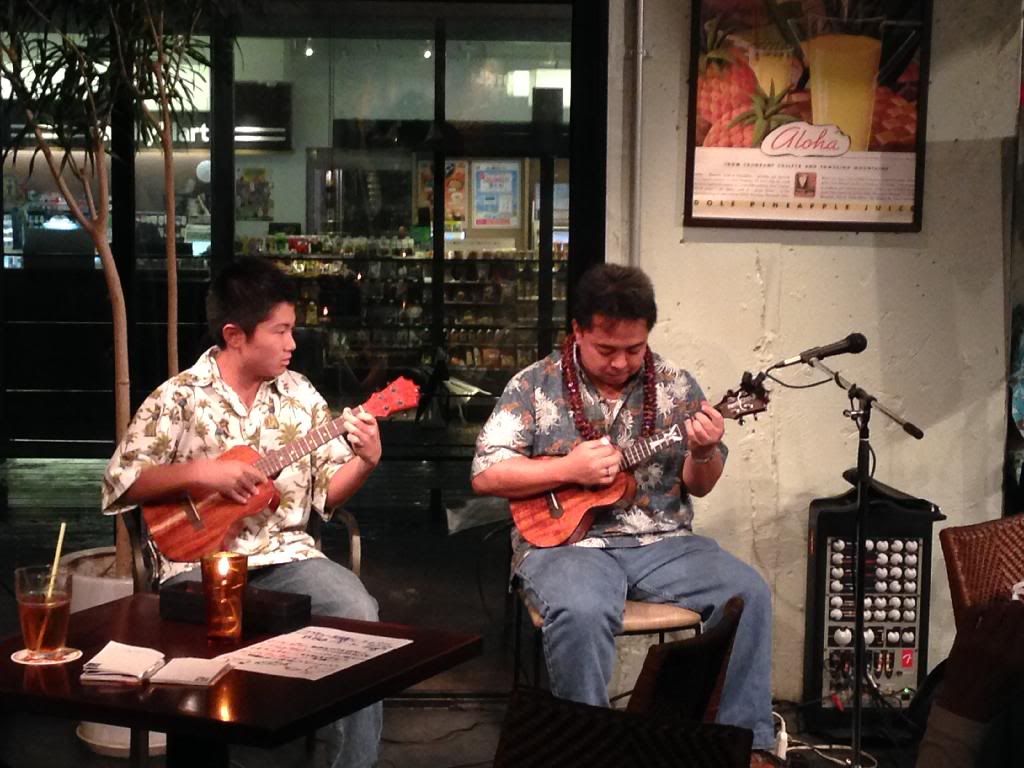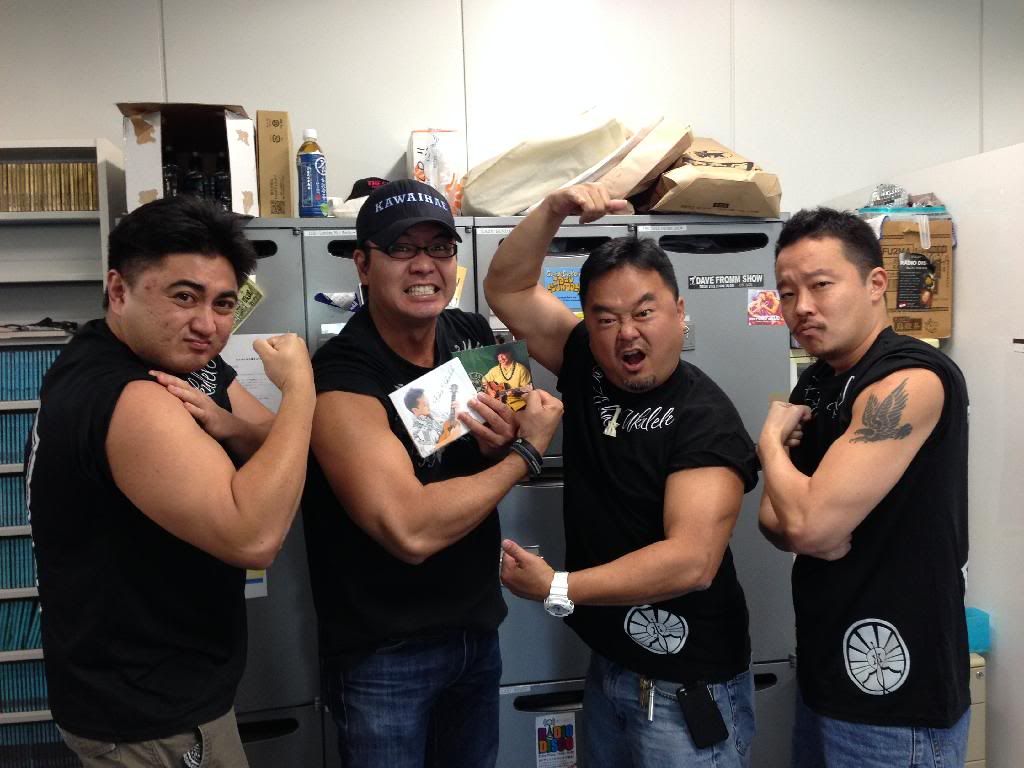 Herb Ohta Jr is such a gentleman when it comes to the stage. He has no problem letting others get some time to play and showcase themselves. We were able to show off our team of brothers, Kazuki & Naoto Imai as well as our own Assistant Vice President, Brian Benavente. Got on the radio with local boy via Yokohama, Vance K.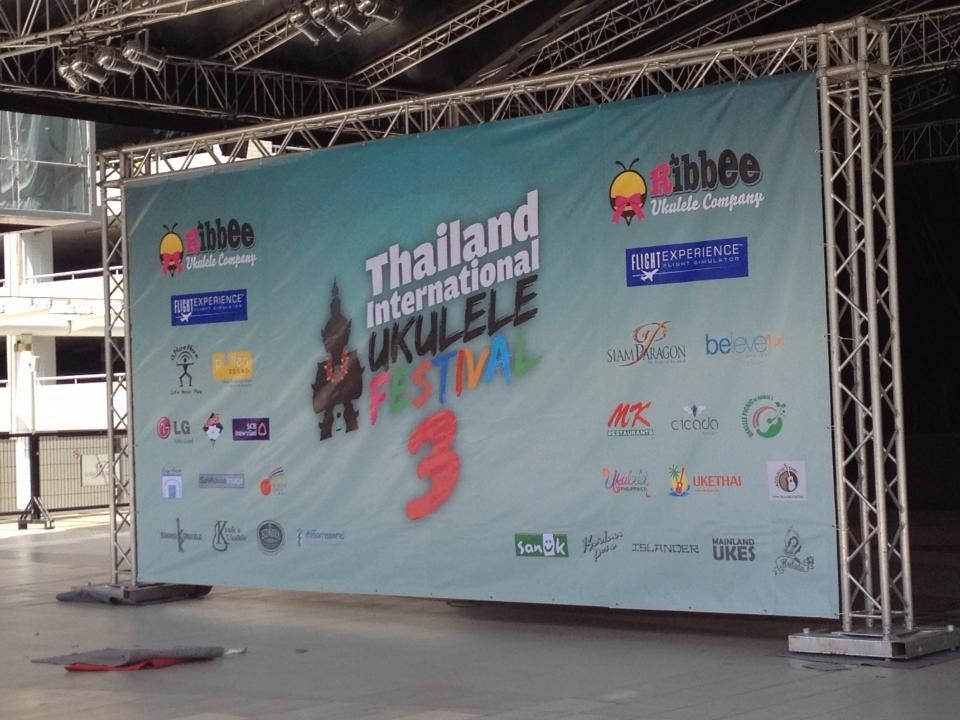 Ukulele in Thailand? YES! Thanks largely in part to Asada Athornpathai of Ribbee, ukulele is alive and well there. His 3rd annual Thailand Ukulele Festival was HOT! Literally and with awesome performers.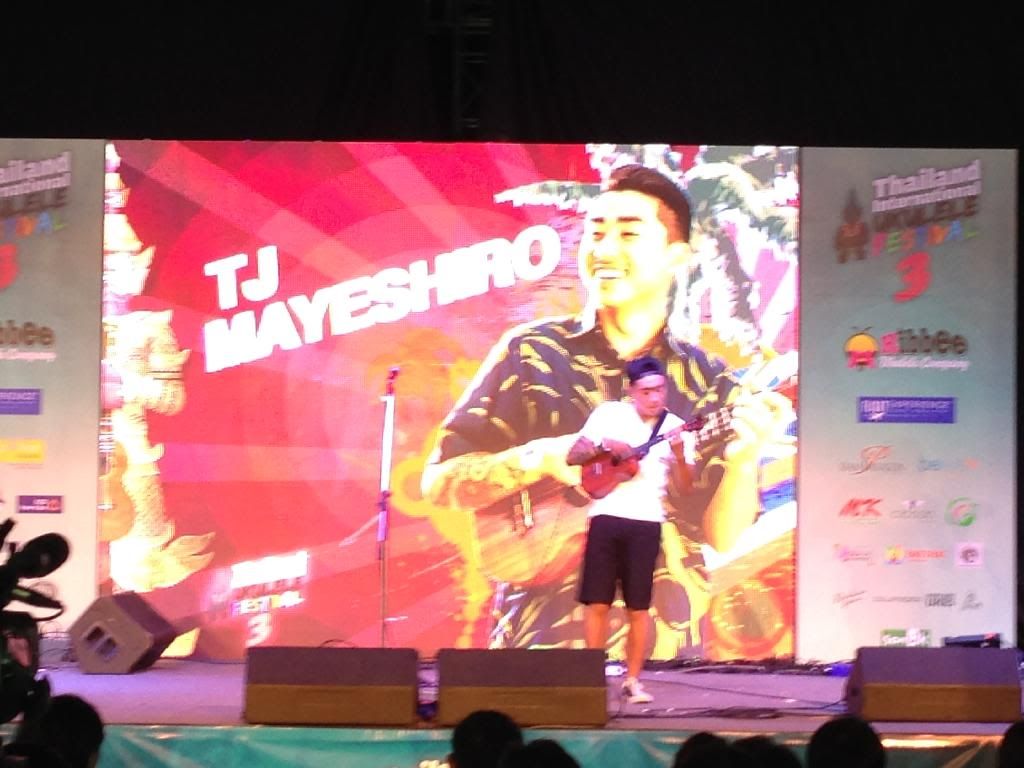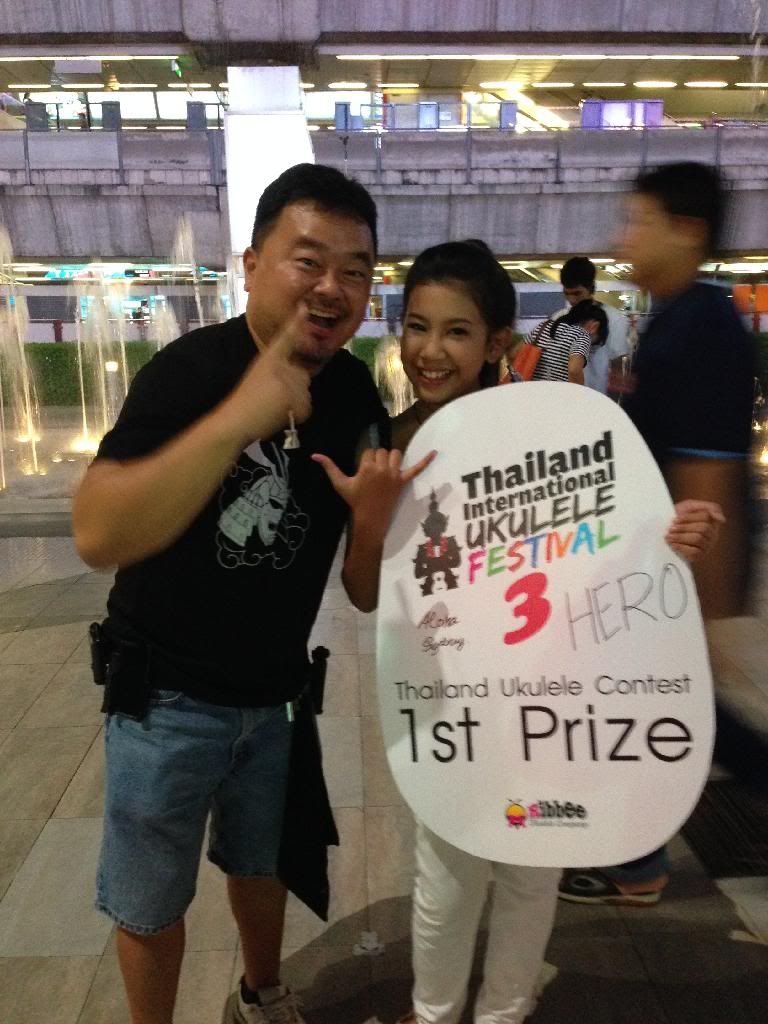 We brought Tj Mayeshiro from Hawaii as our featured artist, much to the delight of all the Thai girls. Too bad ladies, he's taken. We were also so proud of our youngest starlet, Sydney, as she took home the top prize of the ukulele contest!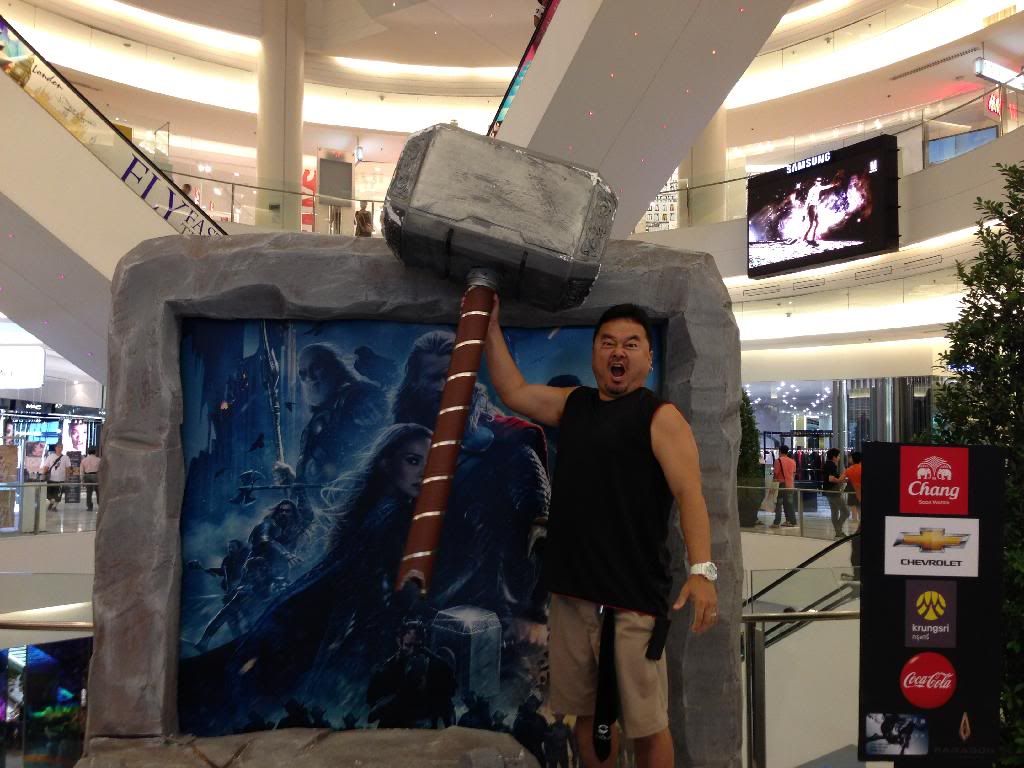 All work and no play makes.....uhhh...well, it's junk. So we try to factor in some downtime each time we travel too. It's not always possible, but we go get em when we can. Thor's hammer? Nonsense! I wielded that thing with ease! And the tiger, boy was it beautiful and boy was I terrified. At least there was a bamboo screen to stop it from charging anyone....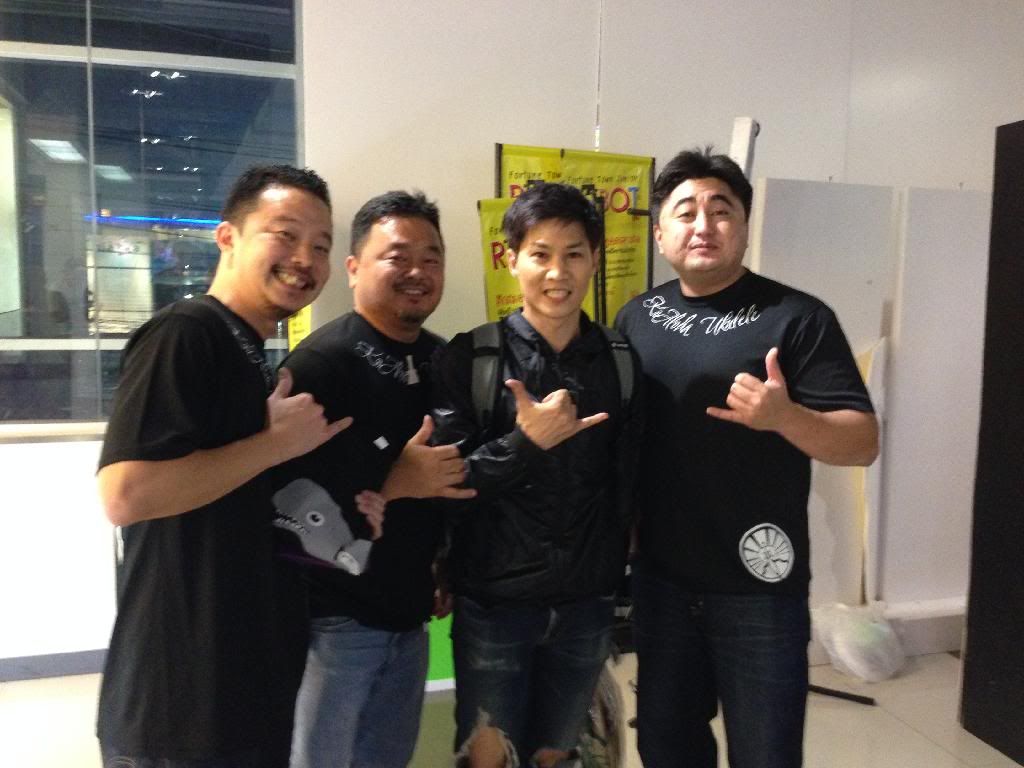 Bangkok is far away, so we need to maximize our time there with events and marketing plans. Not to mention doing it with dealers who are friends as well. After the Uke Fest, we did an engagement in Fortune Mall with Peng & Bird of Baan Ukulele. Tj Played for us again along with Sydney and we got to say hi to our super famous friend, Tar, of Thailand's most popular rock group, Paradox.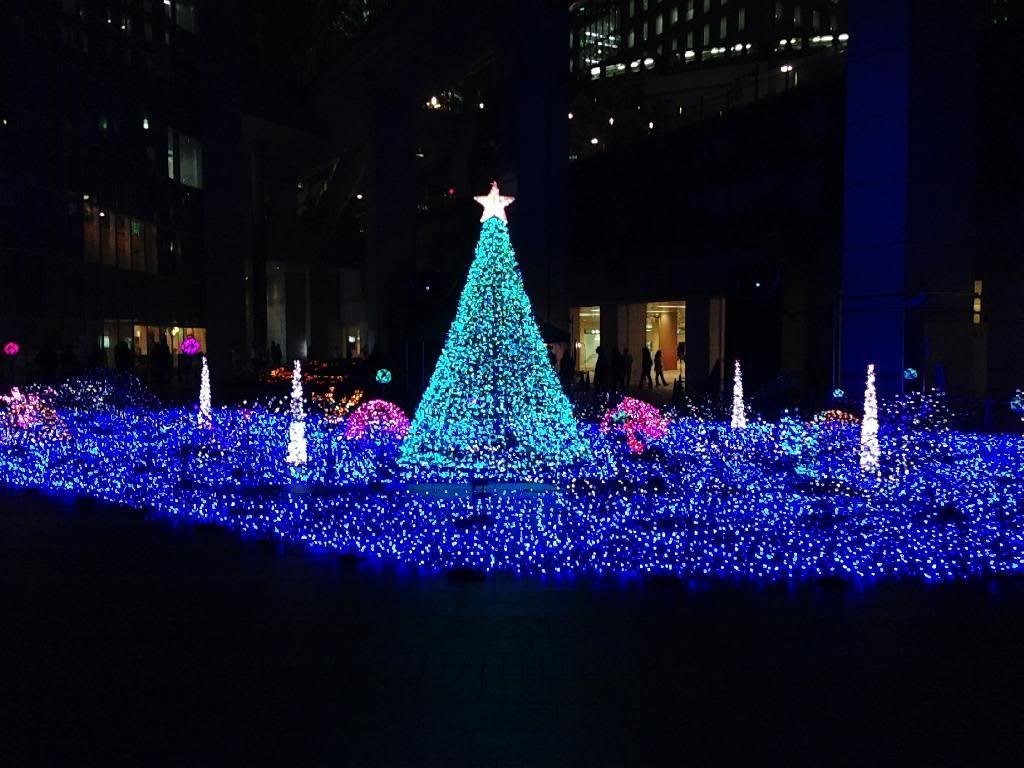 Back to back trips, those are the hardest. We miss home and it gets tiring. We're in no way rockstars, but I have some sympathy for them. I can understand how they can get enticed into bad things. When you need to pump it up, night after night and be all amped up, it's hard. We went straight from Bangkok to Tokyo. The Christmas lights were all up and really really nice.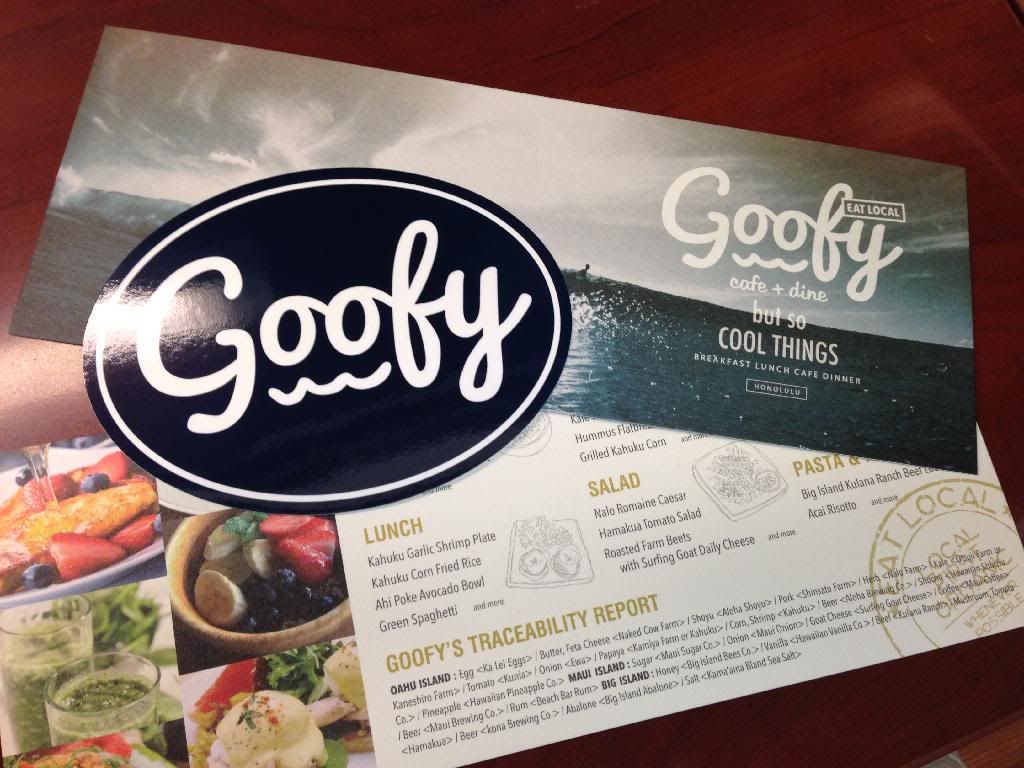 Meanwhile, we missed our buddy Setsuzo's opening of Goofy Cafe in Waikiki. Setsuzo works for the Aloha Table chain of Japan with restaurants both there and here in Hawaii.

Hung out with Daniel Ho - we stayed at the same hotel, but couldn't match up our event schedules.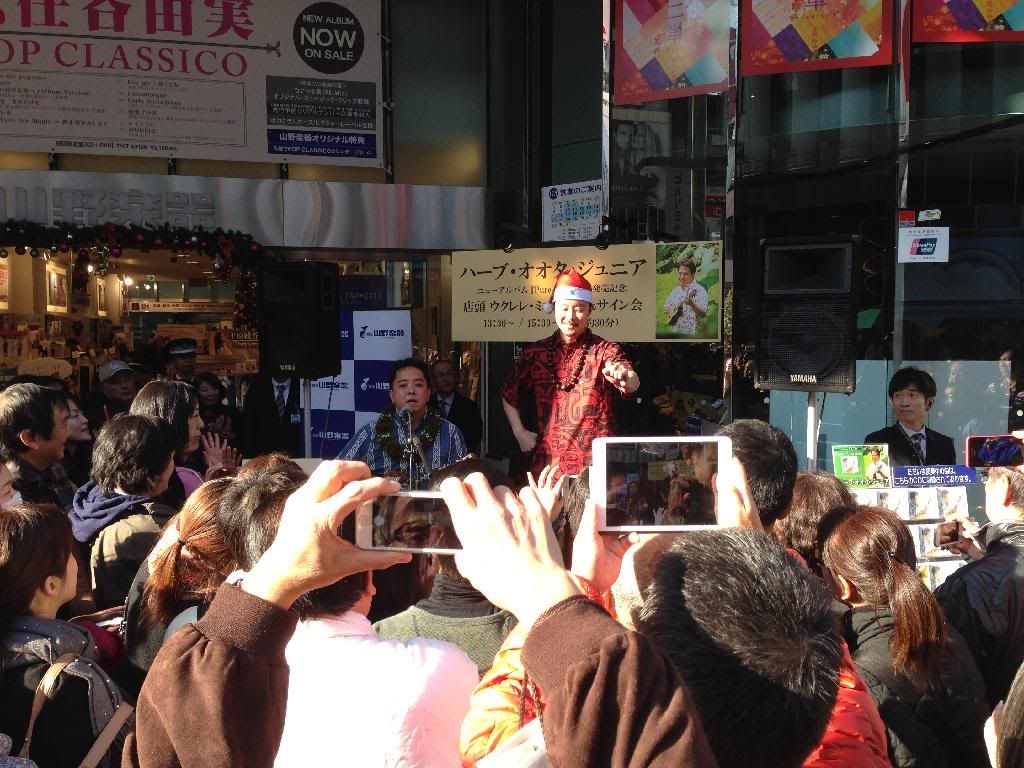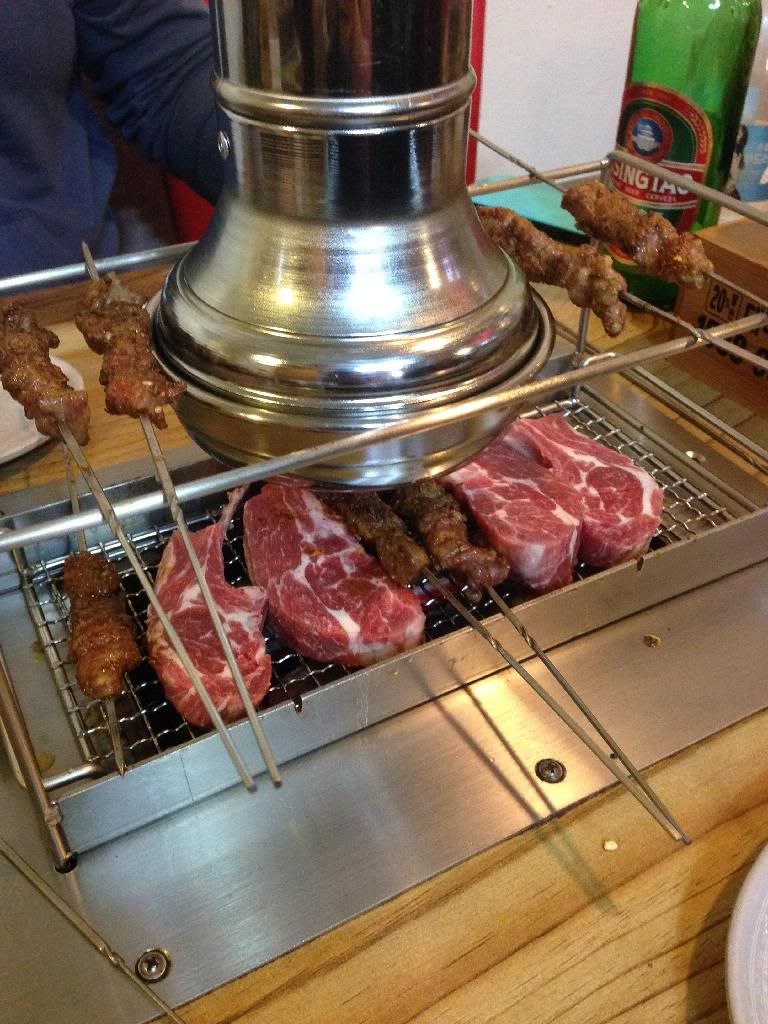 Did another event at Yamano Music and took a 2 day skip over to Korea for yakiniku lamb, I mean business meetings....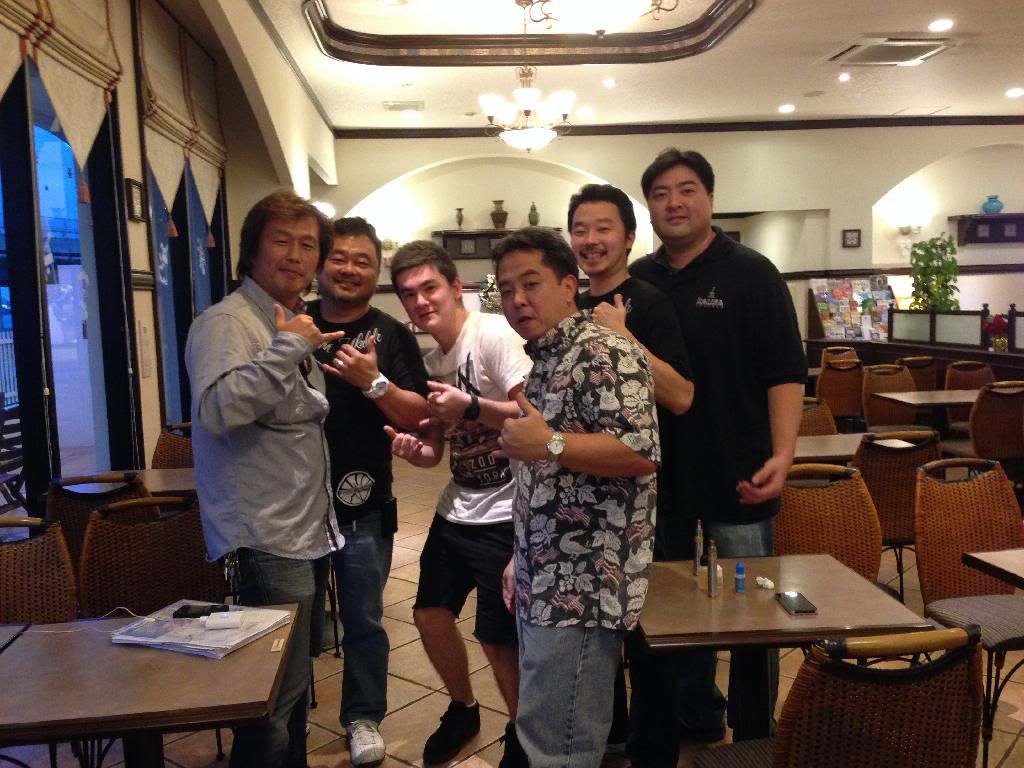 Wait a minute, this wasn't a back to back trip, it was a back to back to back trip. We had to pack soo much clothes, now I remember. Next stop was Okinawa. Our buddy Ryu Sato produced the first annual Ukulele Picnic there with the support of founder, David Smith. We worked with Herb and featured our Aussie sensation, Ryo Montgomery. Meanwhile, our event support, Leila, babysitted ALL of us, ha ha.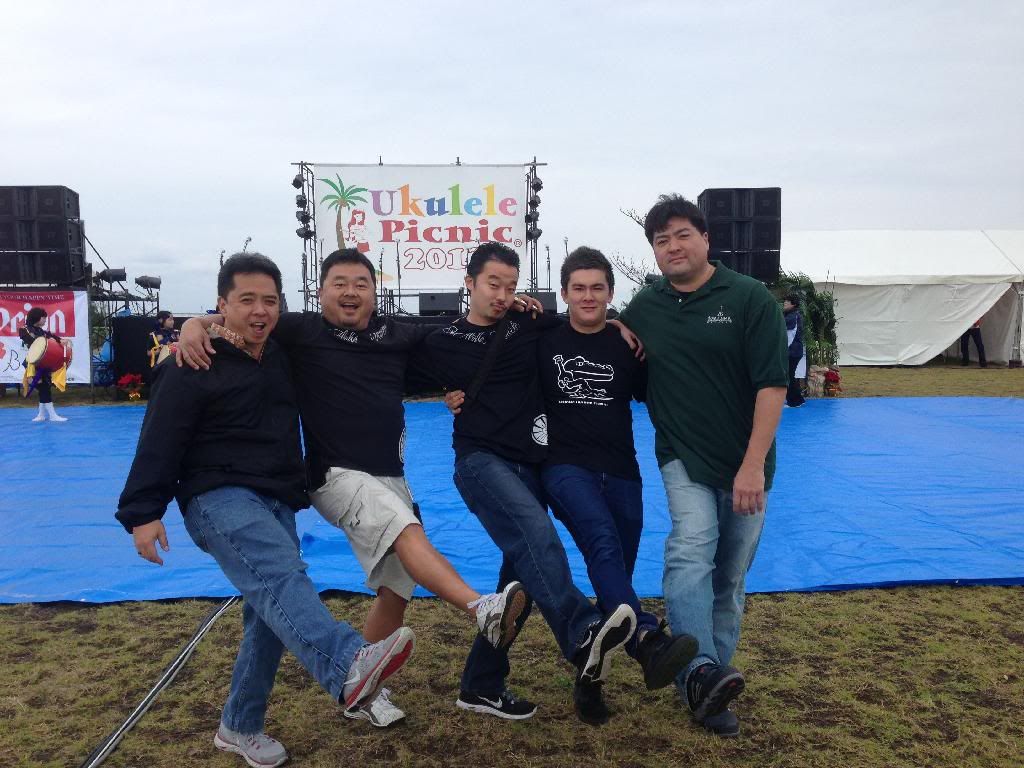 The event was a hit! And when you have a hit, you dance! Watch out Rockettes! We comin yo way
2013, thanks for the good times. You knocked me out, but it was a good year. As we welcome 2014, I'm going to be able to spend more time at home. Along the way, I've learned to smell the flowers. In my ambition, I never used to. I was too caught up in where I want to be. Now I realize it's all about where I am. One of my self quotes is:
"There's no prize at the end, only the end. Be sure to enjoy the ride."