Old is New
April 2nd, 2014
Do you have stories that never get old? Something, that, no matter how many times you experience it, always grabs you? No matter what you're going through, not matter how you are feeling, there's magic. There's the intangible quality about it that transcends the world around you. It becomes your world.
Every summer, I work alongside the Wolfhounds of Schofield Barracks 25th infantry division on Peace Bridge, NPO, on the longest standing post conflict relationship in the entire history of all armed forces combined. This is the story of the Holy Family Home in Osaka.
Every summer, the Wolfhounds and Peace Bridge bring four children from Osaka to enjoy Hawaii, spending family time in the homes of the Wolfhound families. Each winter, the soldiers play Santa and deliver gifts to each child. This started under the loving guidance of Hugh O'Reilly Sr, a regimental Sgt in the US Army. So moving is this relationship that there's a film titled "Three Stripes in the Sun" that documents this love story of a woman and her country's children.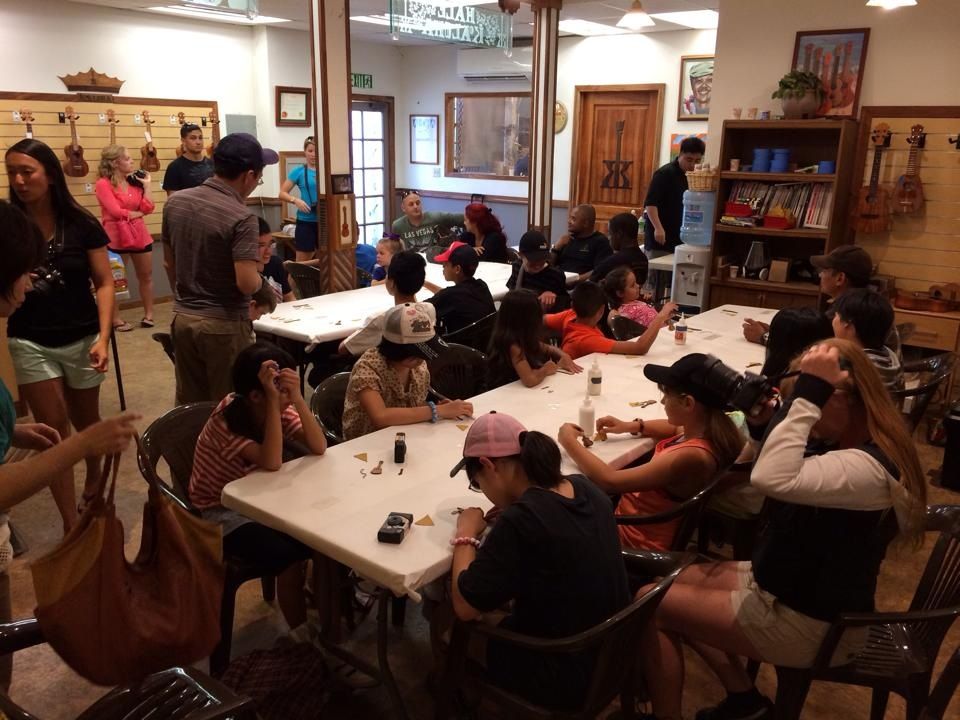 Different today, was these were children that missed the annual visit in their designated year. This week is their chance to catch up on a once in a lifetime opportunity to visit Hawaii. There's no cliche to that statement. This, for some, is one of the highlights of their lifetime, coming from a background of no parents and family. So we kick it up and become family, even if only for a week, and these kids become the focus of all our Aloha.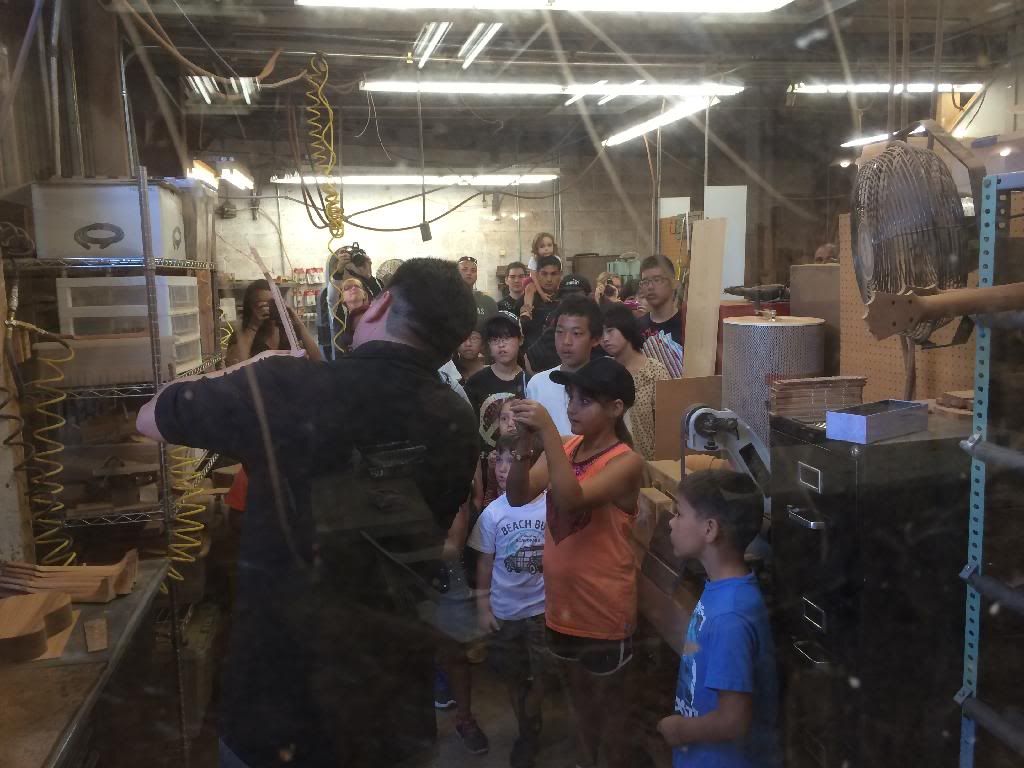 They toured our shop as I manned the grill outside. No fancy fare here, just good times and what they love - good ole American fare; hot dogs and hamburgers. What they didn't realize is that we had a surprise waiting for them....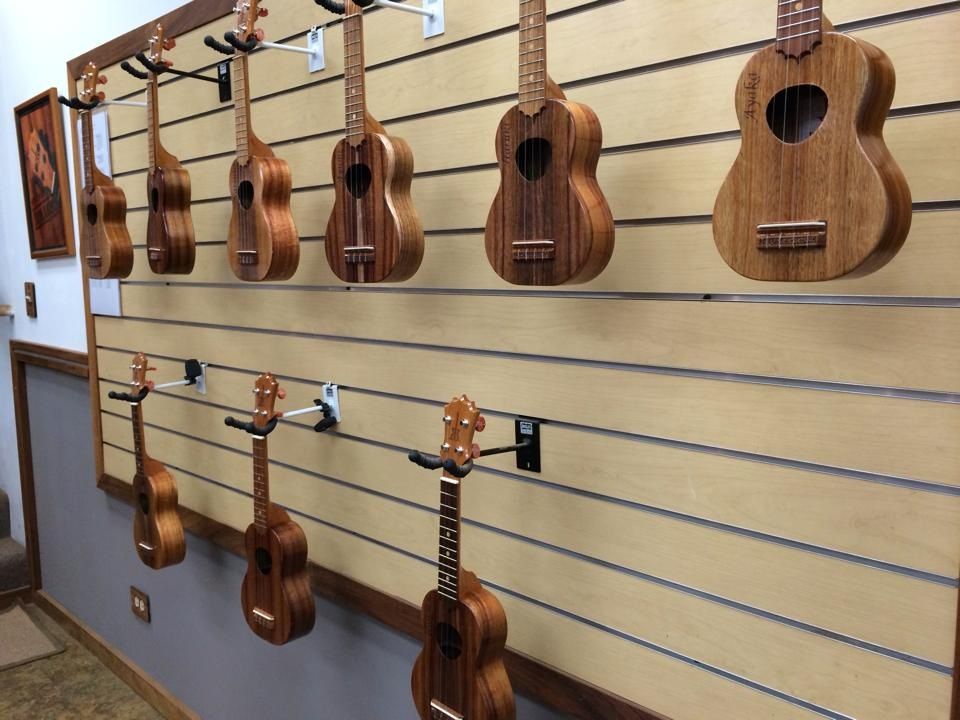 While they were touring, we pulled the "switcheroo" on them, replacing all of our sale products with ukuleles engraved with all their names on them.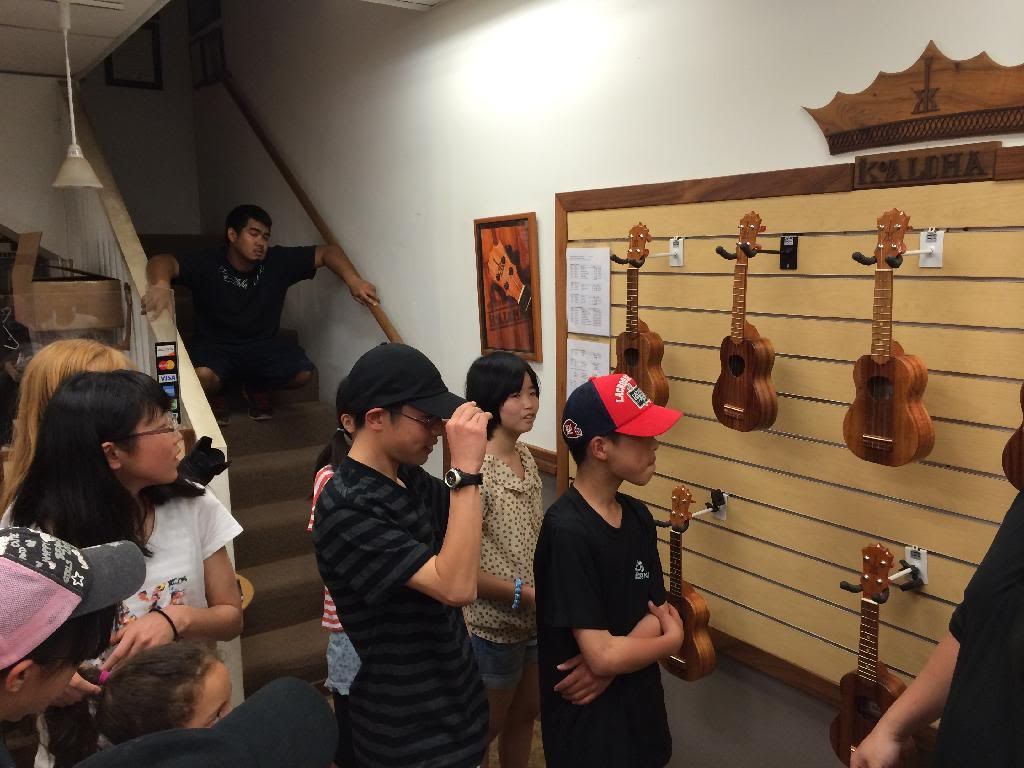 "Waitta minute....something's up", those were the stares when they returned to the showroom. The mystery didn't last very long, especially when you see your name on an instrument. But something wasn't quite right, not just yet anyways.......
I saw the look on the faces of the host family children as the kids from Japan got their ukes, and I knew what we needed to do. Every family got an ukulele as well. No Child Left Behind sometimes has a positive meaning - political pun intended.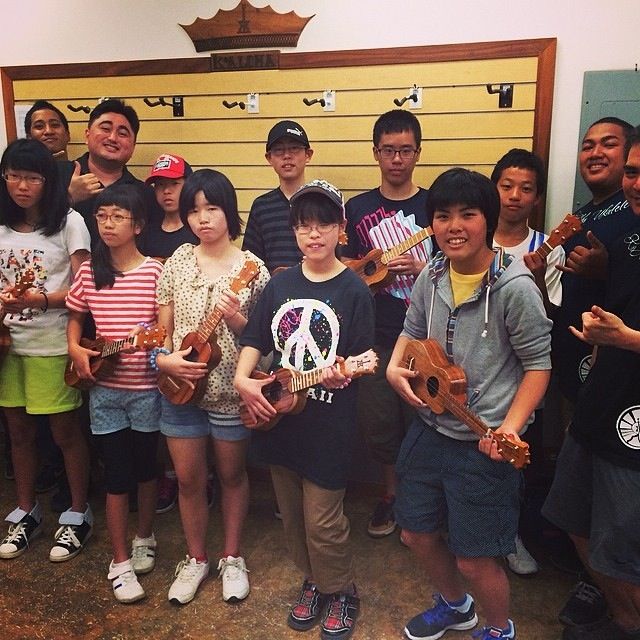 Here are the beautiful children of the Holy Family Home. Like I said, this never gets old for me. In fact, each group is like it's all brand new, all over for me, every single time. This is not a story of our generosity. It's about mission. We all have a purpose in life, and this is mine. To give.
"Give until it hurts. May it never hurt to give" Amen
For more information or to make a contribution
www.wolfhounds-peacebridge.org
We are also part of the CFC campaign, Pacific Region