KoAloha at JANM 2014
May 5th, 2014
We made it! It was a dream of mine to have an event at LA's Japanese American National Museum. Thanks to Herb Ohta Jr for getting the ball rolling, Tracy Larrua for keeping it going and Liz and Yoji at JANM for approving our showcase. Target helped underwrite some of the day and we were set.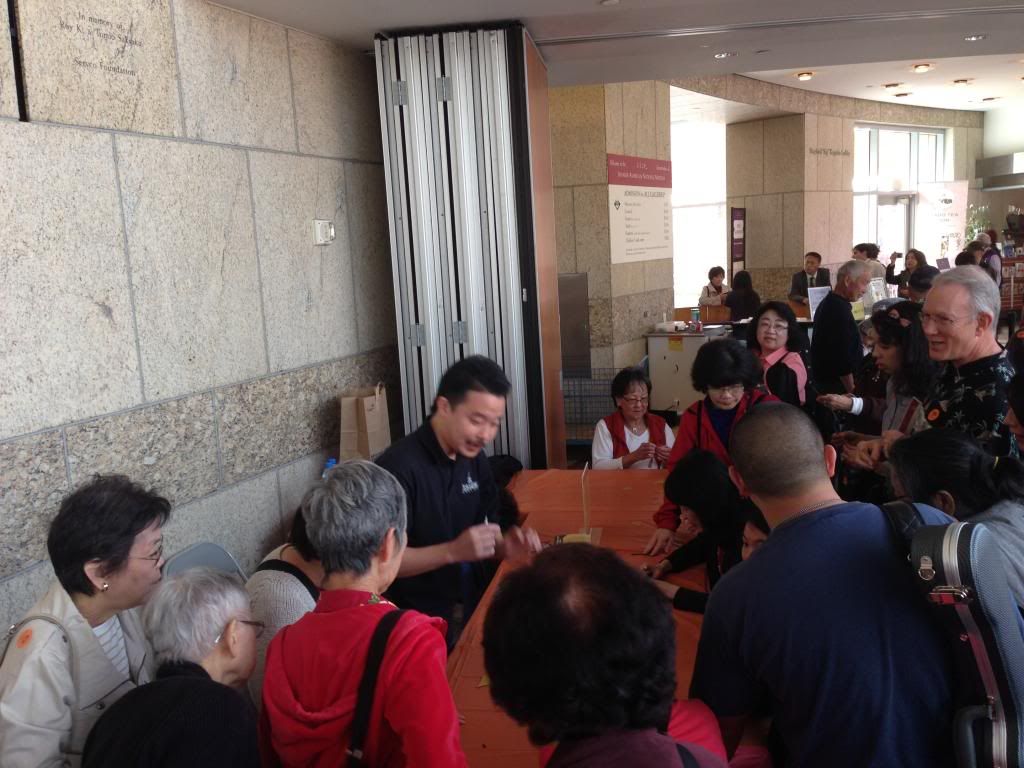 My brother Paul was the first in line as you entered the museum, making our famous mini ukulele keychains. He was swamped while I was busy setting up our standard "prank" on one of our featured artists. I gotta be me, you know?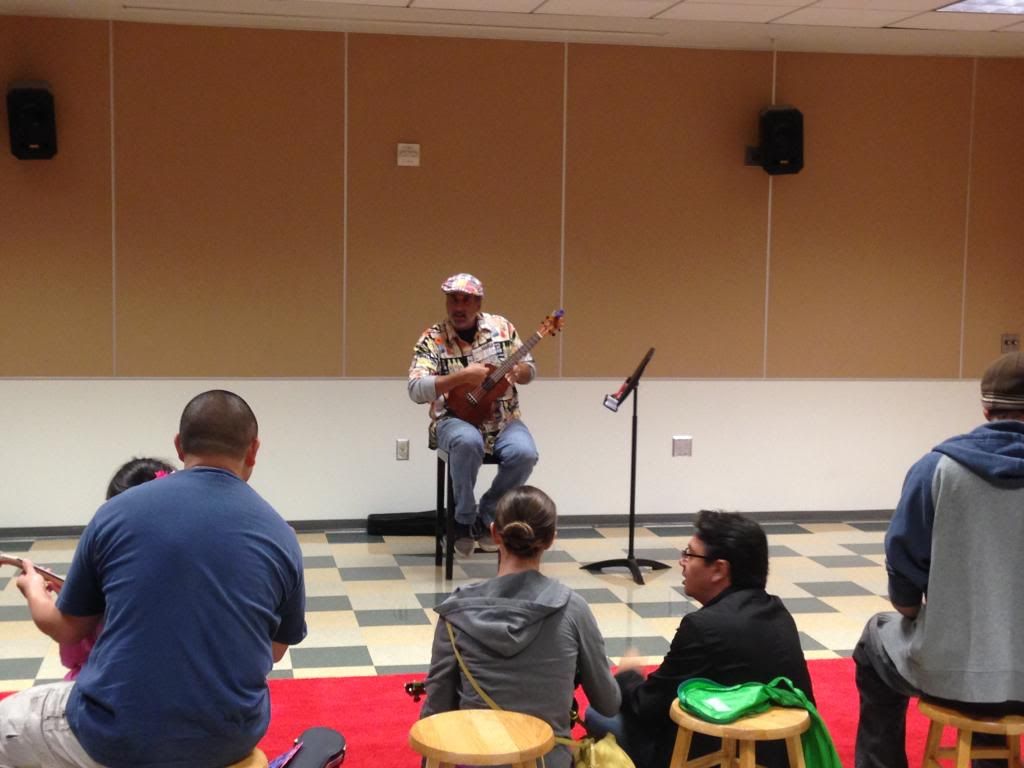 Enter the victim, our webmaster extraordinaire, George Del Barrio Jr. Minutes before his sessions with the kids, I hid his ukulele in one of the storage closets. Usually, George, aka Gibi, is cool as a cucumber. That is, when his lesson ukulele is available....sorry Gibi, I couldn't resist.
We brought up the young, talented and handsome duo of Ryo Montgomery (top) and Tj Mayeshiro (bottom). They rocked the house and even did a two man on one uke act. Sorry, no video. I need to re-learn how to do that.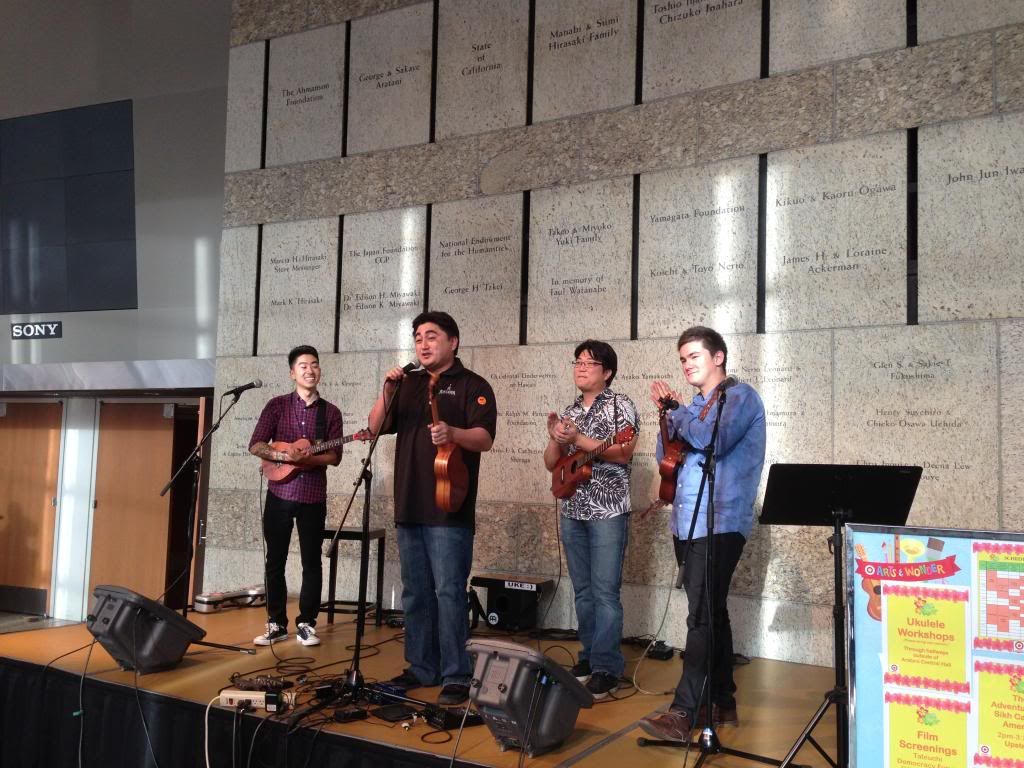 With a little bit of prodding, we were able to get our Assistant Vice President up on stage. Brian joined another one of our stars, Jason Arimoto for the closing of his set. Jason's latest, "Take on the 80's" is an awesome, unique twist to his 80's covers. I love that cd! Visit Ukulele Creations to check it out.
Of course what is a KoAloha trip without food, right? Here's to terrible sushi with great friends, ha ha.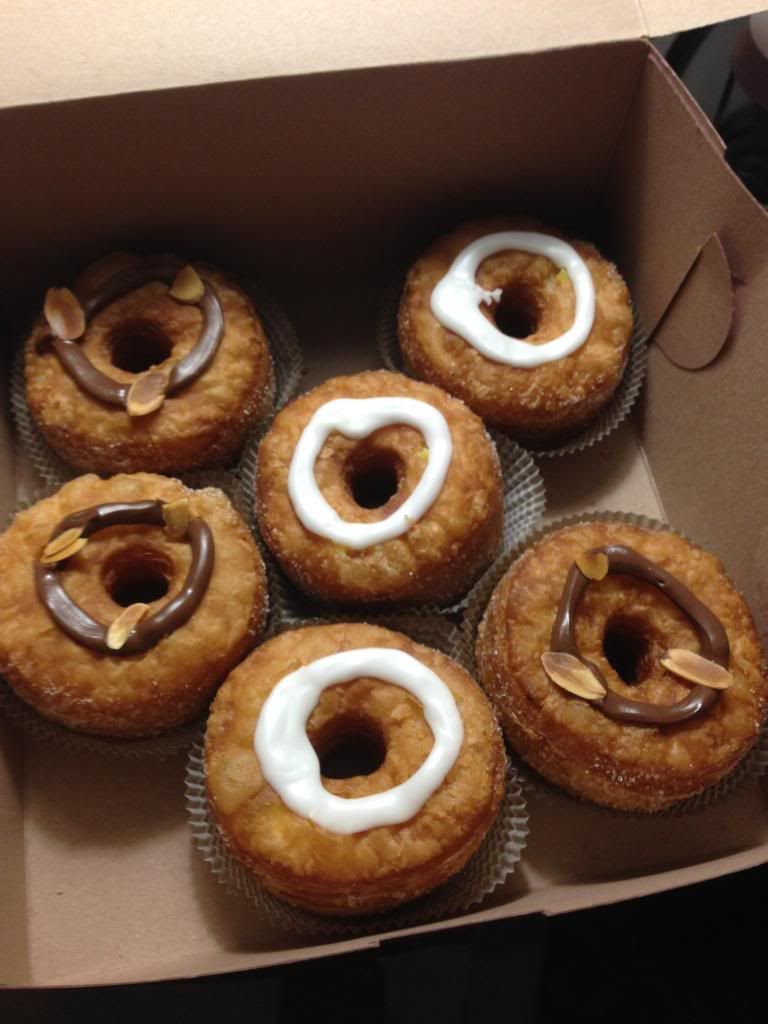 Cronuts? I finally got to taste em, thanks to coordination from Wedge Lee and Michelle Hirose. Wedge, from Hawaii, Michelle from LA, cronuts in my belly. Done!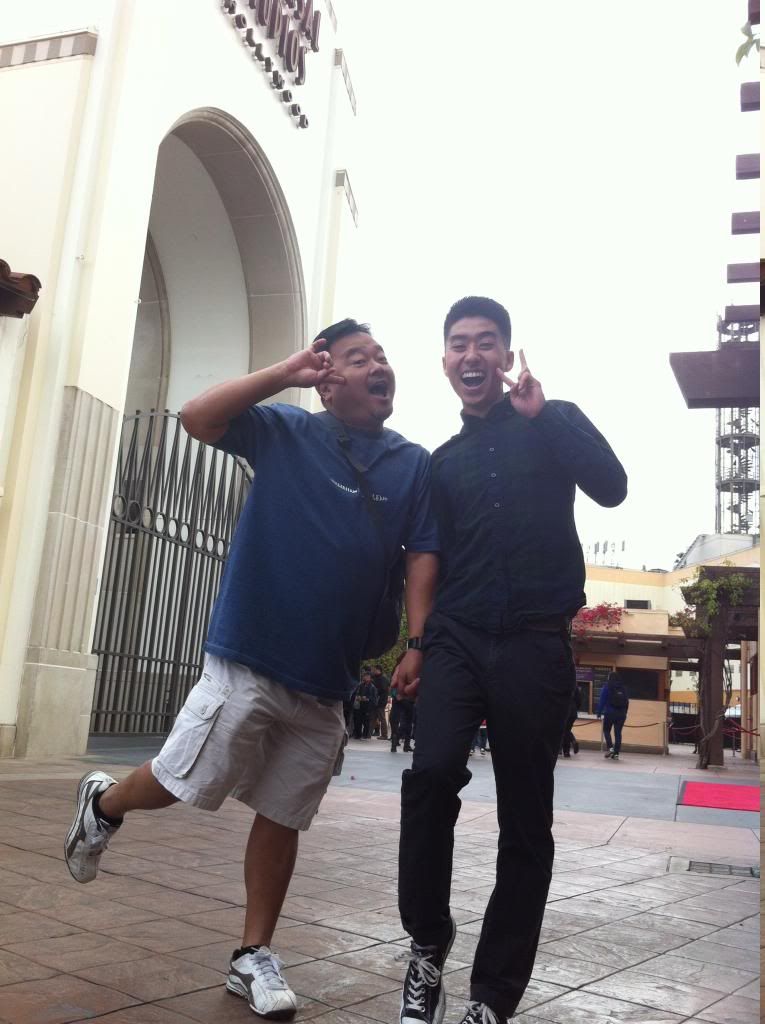 Me and Tj be so excited! After work, we play. This time at Universal Studios Hollywood. We decided to hold hands and enter the park triumphantly. Not sure if that's the effect we got though.....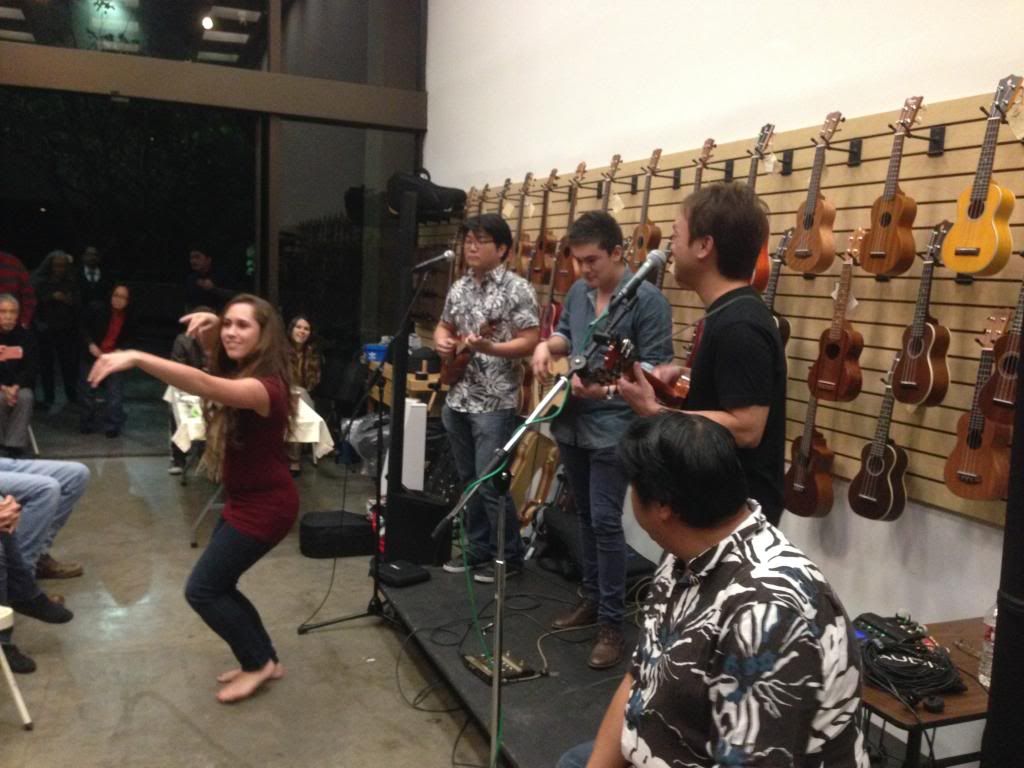 But before the trip was over, we headed to U Space, a collaboration between the guys at Anacapa Ukulele (Brad and Cary) and JACCC of LA. We got to hang out, enjoy some delicious coffee, make new friends and even meet up with yet another KoAloha artist, Daniel Ho.
All in all, it was a great trip. Too many pics, too many stories, but never too much good times.