Molokai, 2014, Part 1
May 28th, 2014
For the past 10 years, we have been traveling to the island of Molokai to undertake an ukulele build there with the children of Kaunakakai Schools. It's one of the trips we look forward to the most as it's a time for us to bond with one another and connect us to the mission of our company. If I'm not mistaken, we are approaching 500 instruments there.
We missed 2 years in the 10, but made up for them by completing "double" builds in the following year. Our original goal was to commit to providing an elementary "generation" of children, grades K-5, with ukuleles. This year hasn't exactly been gangbusters, business wise, and we were considering a deferral of this year's build. Finance has been challenging, but sometimes, there are more important things than money. Sorry Mastercard, we use you a lot, but some things can't be bought. A company's purpose is something that should never be lost. We aim never to lose our purpose.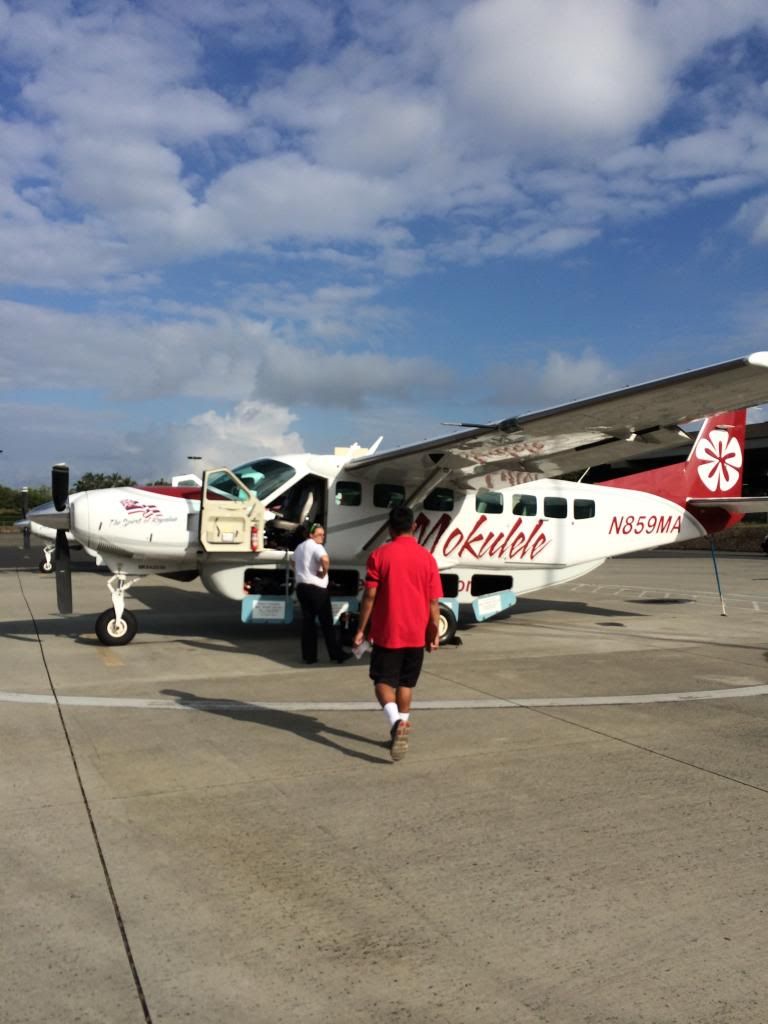 Amelia Earhart, I know how you must have felt. This was a first for me to ride on a Cessna. Was a little nervous, Mokulele Air is one of the only options to Molokai these days after the departure of Island Air.
Cozy....right. It was quite cozy onboard as we took more than half the plane ride over. We needed to actually weigh in with our carry ons and sit according to weight. This was another first for me.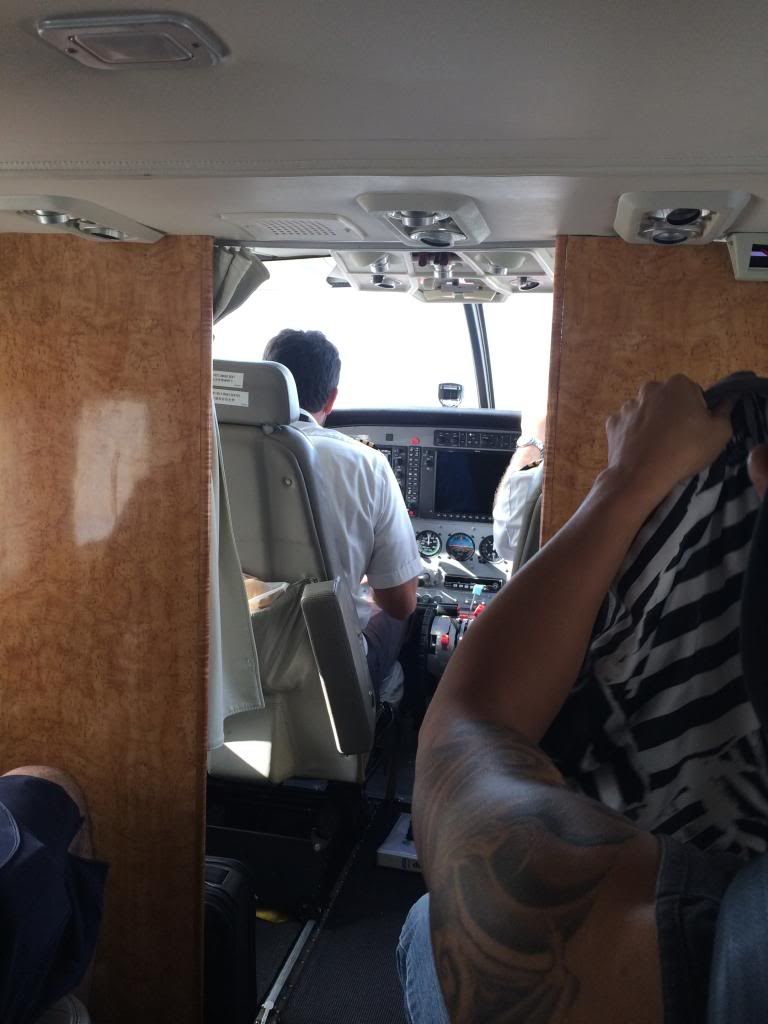 But hey, how many times do you get to see the pilot and the controls? I have to admit, the fake dials for the retro effect weren't very comforting, but at least he had real controls too. That's a big bonus when flying.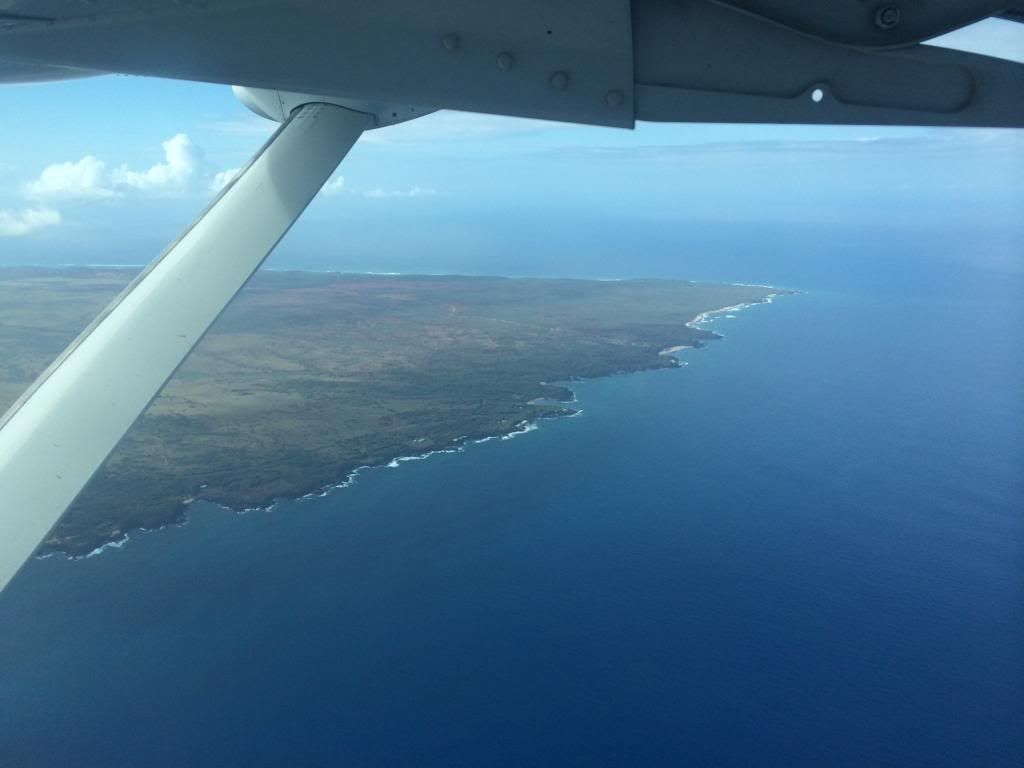 The flight over was pretty fast and the views from a small plane can be quite amazing.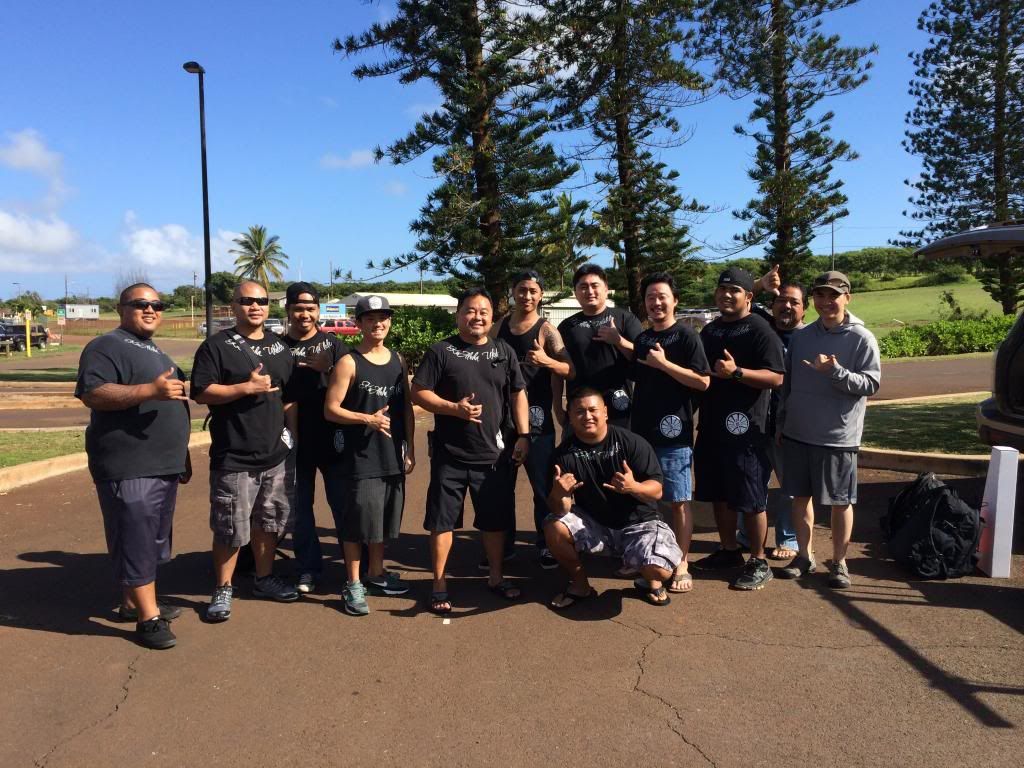 Two flights later, the entire crew of KoAloha was on Molokai soil. This is one of the trips that the whole shop makes together. We missed one guy back home, but we were there in full force, more or less.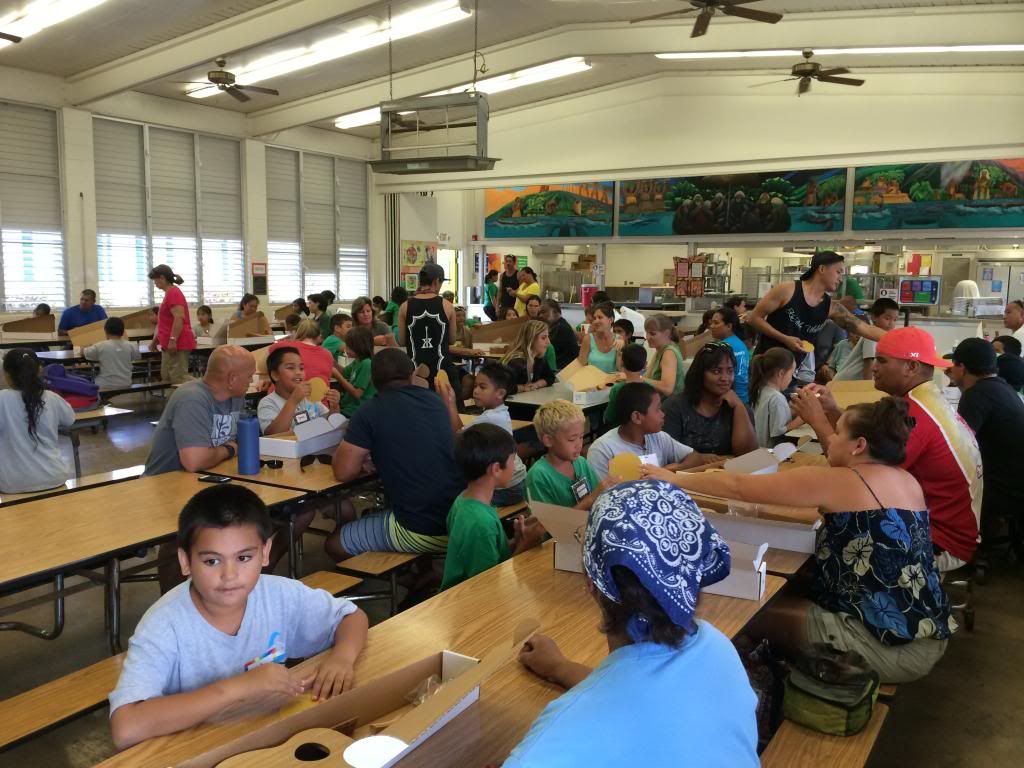 We went straight to Kaunakakai School and got underway. Kits distributed and the kids, parents and all of us started on this 10th build.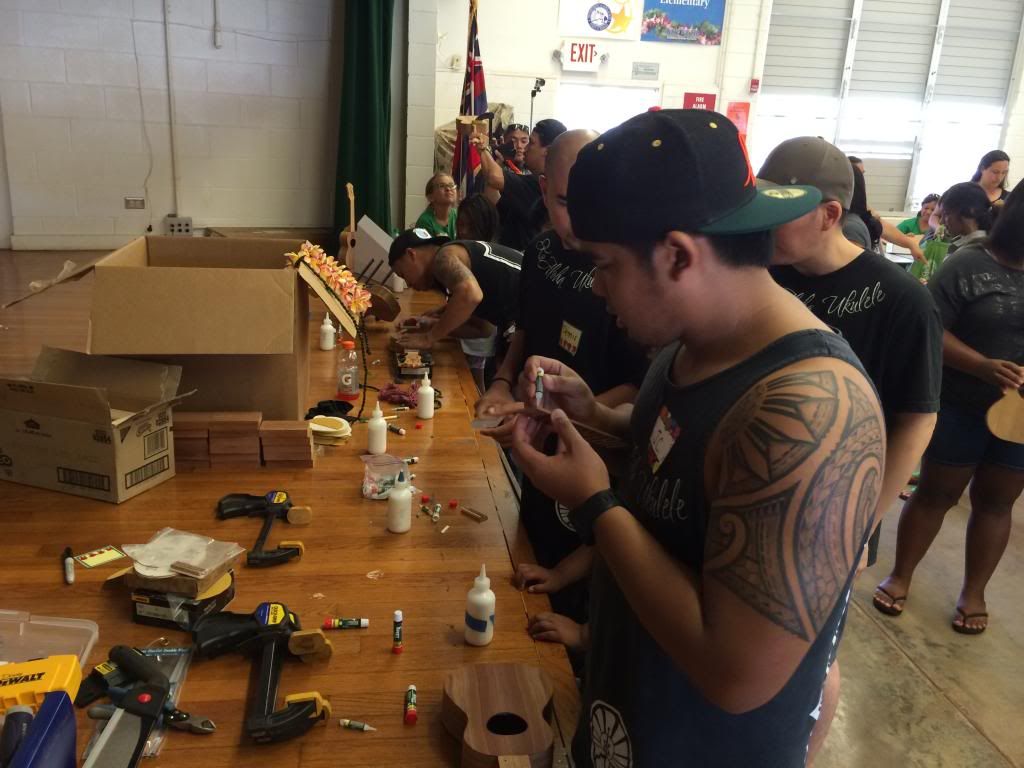 Before you knew it, the ukuleles were assembled and ready to start the endless sanding. then sanding, then more sanding....I think you get the idea....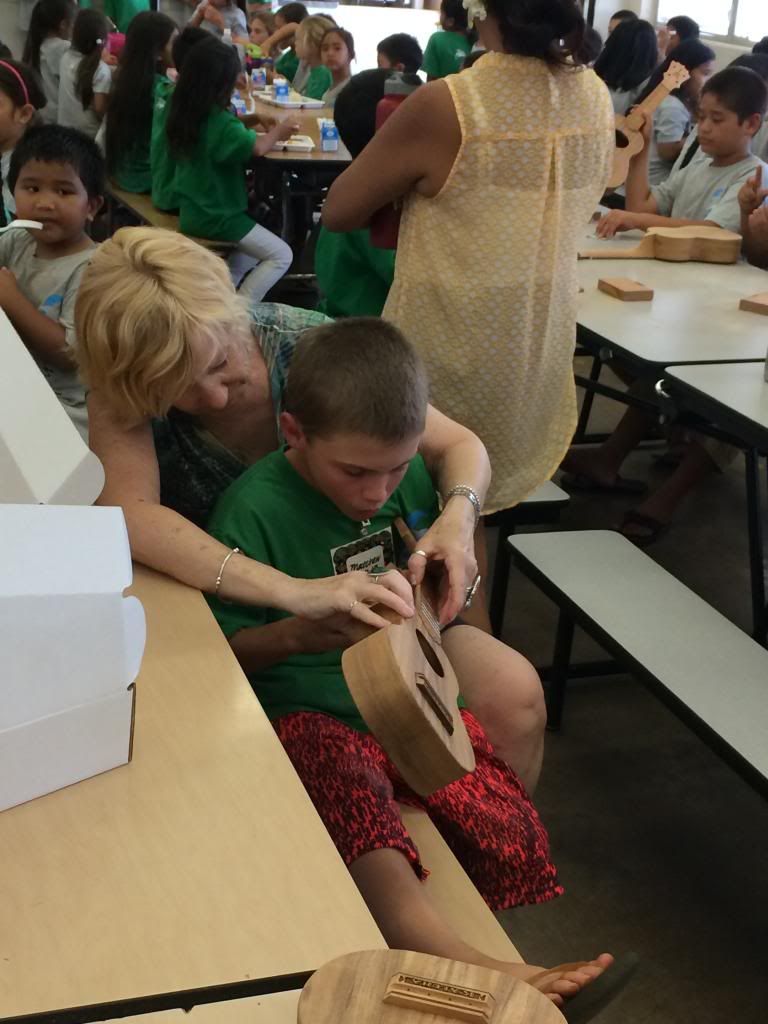 Here's a shot that captured my heart as they........sand! Ha ha, good guess.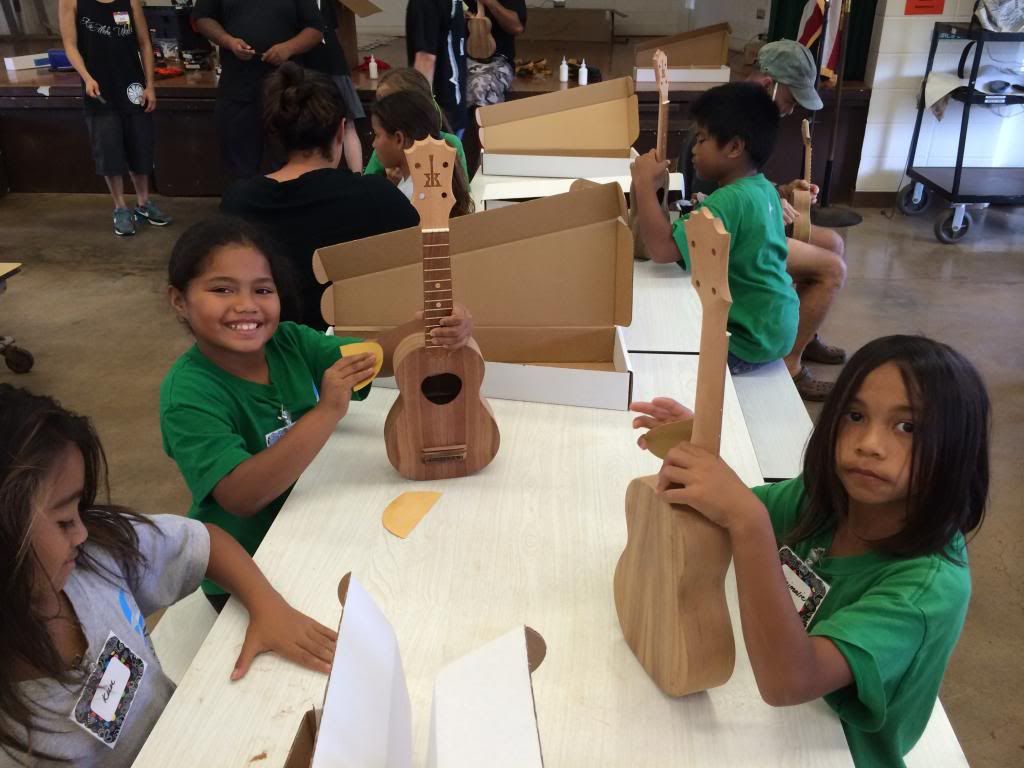 Two young ladies proudly showing off their new KoAloha ukuleles. Probably awaiting more sanding. That seems to be a recurring theme, huh?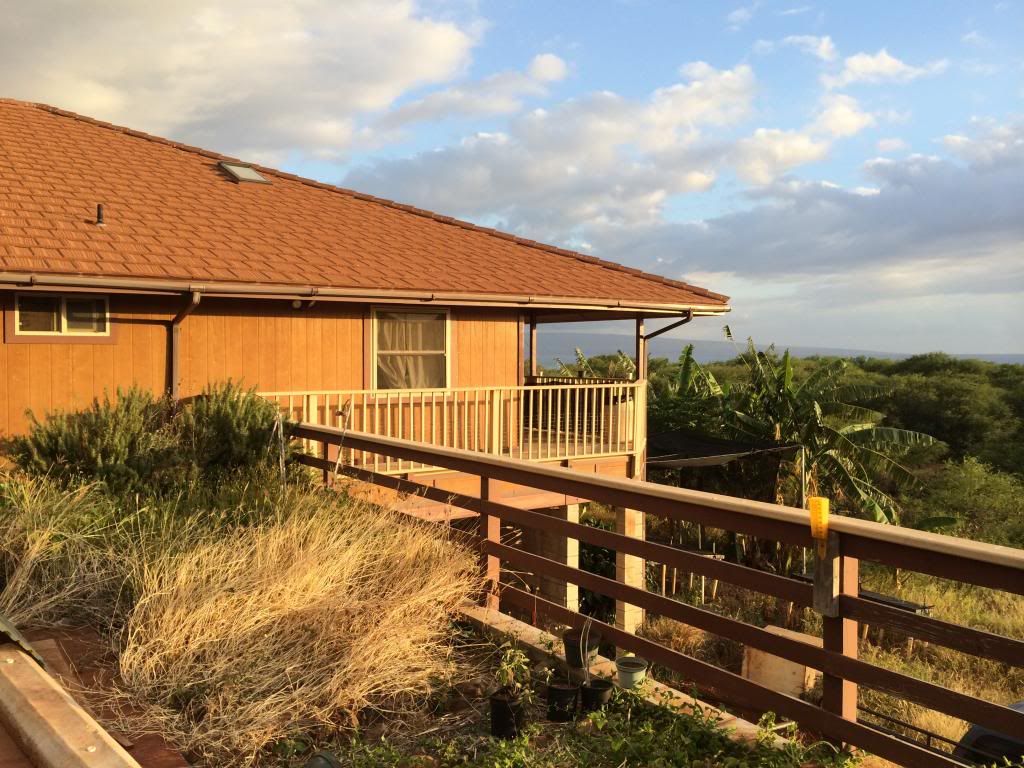 That evening, we were treated to our annual get together at Brad and Malia's home. We were treated to a nice home cooked meal from the bounty of the land. Sorry Bambi lovers, we had some deer meat and it was delicious. The view from their house is spectacular, even when the vog tries to ruin things.
Stay tuned as we wrap up the build on day 2 of our trip to Molokai.