Molokai Part 2, 2014
June 25th, 2014
Wow, it's been a month since I've last posted. Sorry for the delay. My days have been going by faster than I can keep up with. Here's the follow up to our latest trip to the island of Molokai, as we work with the children of Kaunakakai School.
After the assembly of ukes get done, we head out to the neighboring field where the children apply a hand rubber finish. This is usually where the "assistant" moms & dads let go of the instrument and let the kids do all the work.
Then we run some line and hang the ukes to dry. Here is where we got the name, "Ukulele Tree", which will one day become the official name of our community ukulele building projects.
Once in a while, some other things get caught on the line. We keep some, throw some stuff back....
The last day tends to be a super heart filled day with everyone gathering and sharing with one another about what we did over the few days with each other. This year, a hula halau danced for us and our own Dennis sang one of his tunes for them.
Then the children all play a song for us that they practiced for May Day. Hint to Honolulu schools....REMEMBER May Day...??? Bring em back! After this, we usually get loaded up with gifts and ono treats by the parents. We need to pack an extra hug box to take it all home.
In the off time, we hit the pool to relax. This year, we didn't get called the slacking bell boys by a lady from the mainland. Yes, that did happen, and it was rather rude in how it was said.
Then late at night, down a formerly dark and spooky alley, we go to the hottest night spot. It's not a bar and it's not a club. For those of you experienced Molokai visitors, you know it's the famous Kanemitsu Bakery's Hot Bread, served up with all the toppings you desire.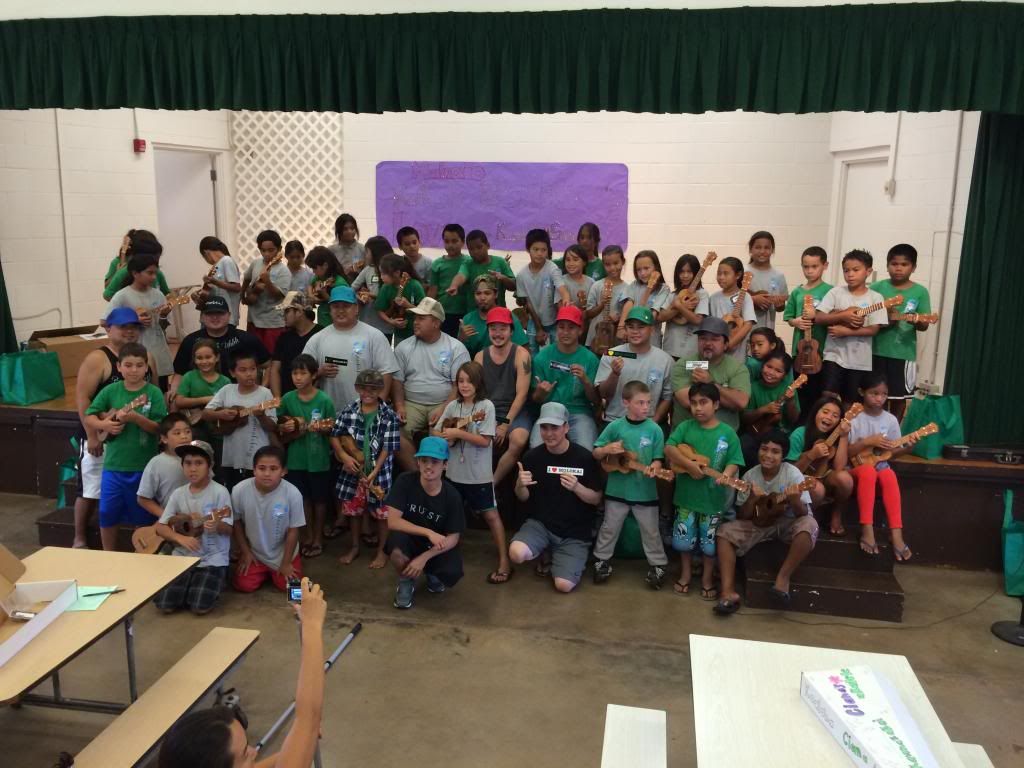 Swimming pools, sightseeing, and hot bread aside, we go there for one reason. Actually, one reason, close to 500 of these one reasons in the past 10 years. The kids. We're often told that magic isn't real, but we think otherwise. For 3 days each year, we are part of something magical.