Eat, Meet, Meet, and Eat
July 4th, 2014
Earlier this year, my brother and I took a business trip to Japan to visit our distributor, Yamano Music Company. We work hard while there, but do find time to fill in the gaps with things to do, things to eat and people to meet. I always say that I have the best job in the world.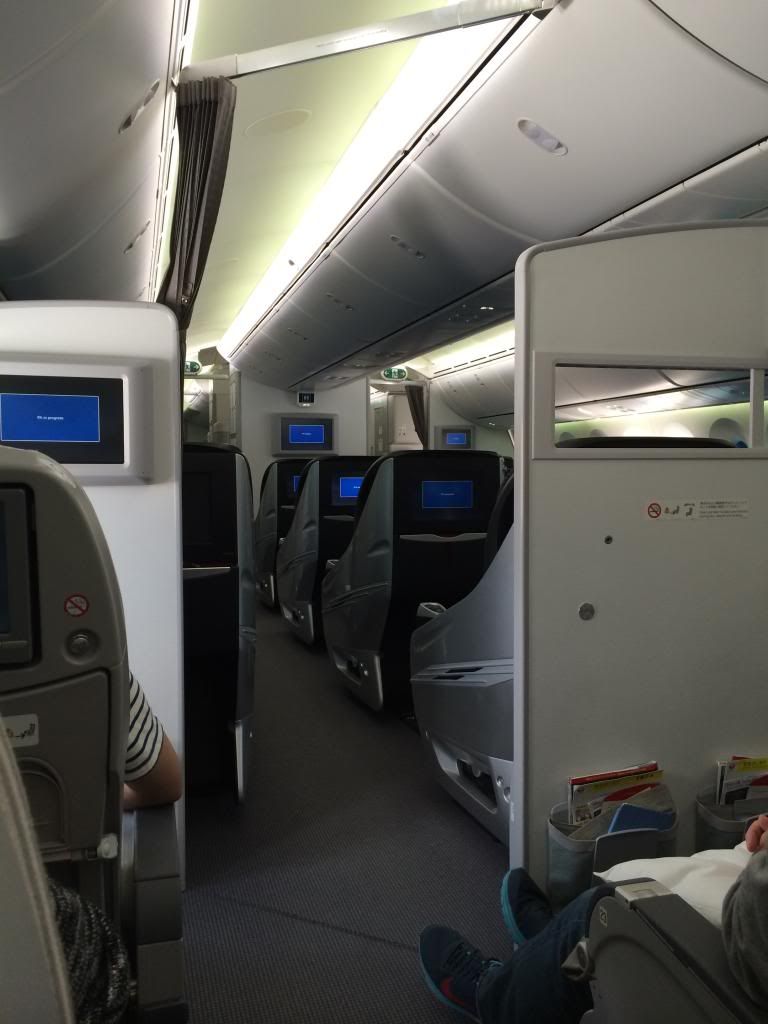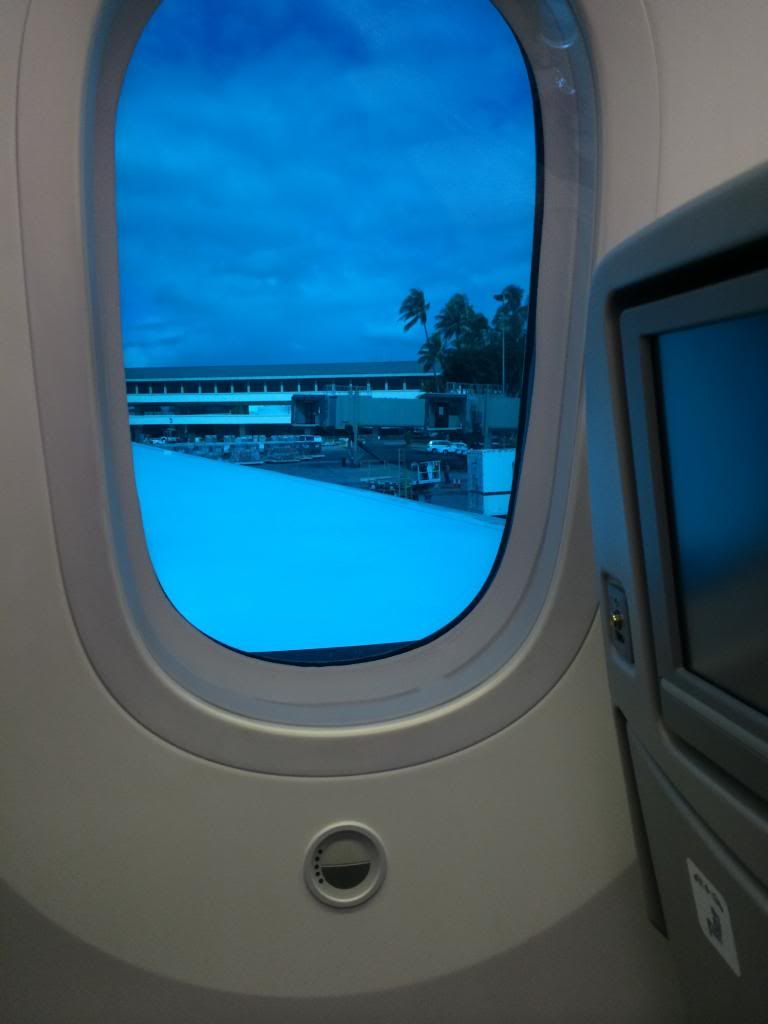 All onboard Japan Airlines new Airliner. It's a beautiful plane and almost made me forget how much I hate flying. The cabin is clean and modern, with disco-type lighting. Even the windows are cool. Instead of pulling down a shade, you touch the button and adjust the amount of tint that it provides. Just like some kind of spaceship in the movies.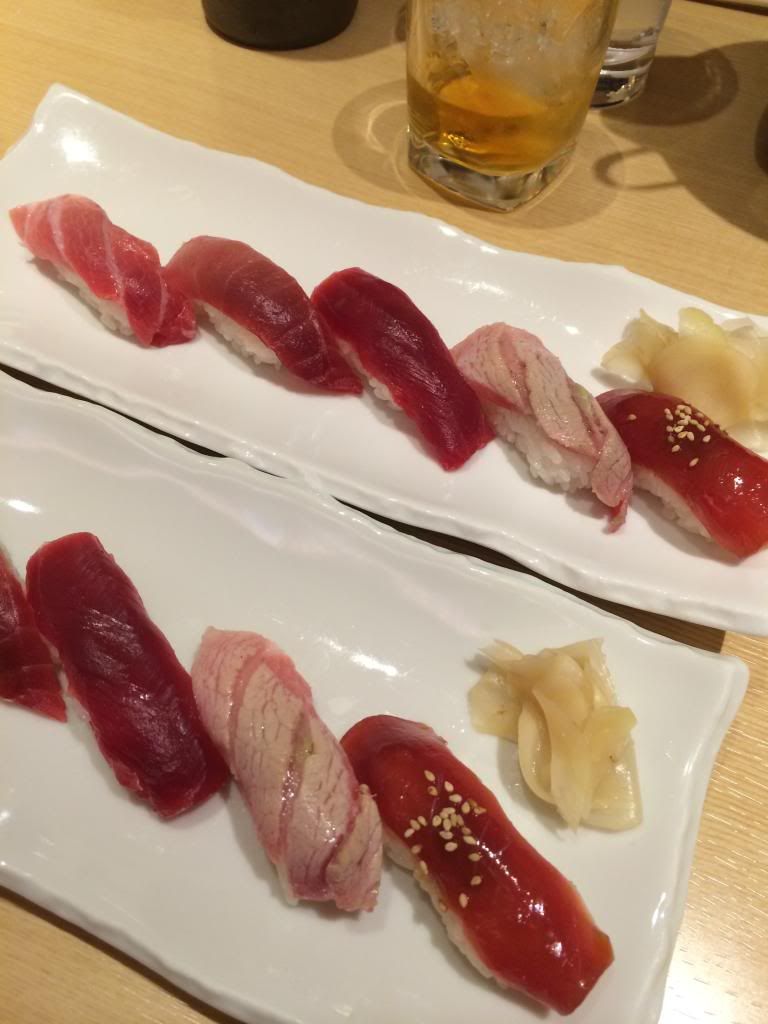 When we touched down, we hit the ground running, I mean, eating. A short walk over to Ginza and we stopped by one of our favorite sushi places. For me, it's all about the maguro. Is there any other kind of sushi anyways?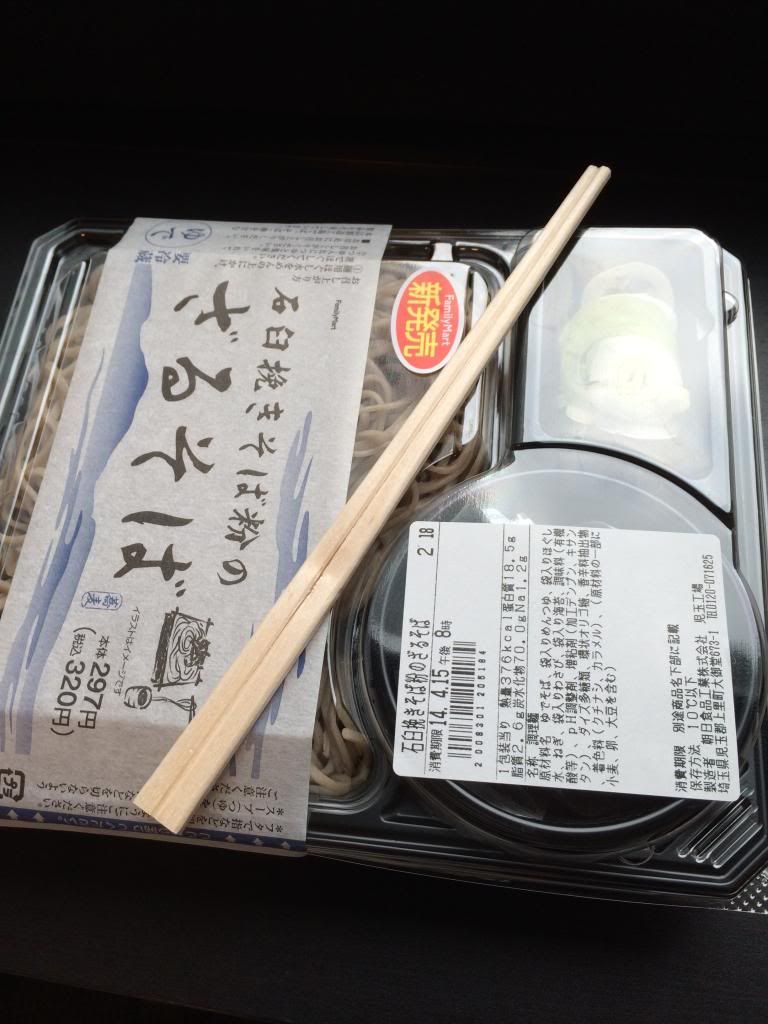 Then later that night, it was time for my lower carb snack of soba from the convenience store. Better than musubis and chips right? (not that I didn't have those either though....)
Next day, we headed to Nakameguro to Aloha Table. We wanted to support our buddy Setsuzo and the chain of eateries that he manages. Don't forget to stop by Goofy's in Waikiki, it's part of the Aloha Table family of restaurants. So what does a boy from Hawaii eat when he goes to Japan? Loco Moco of course!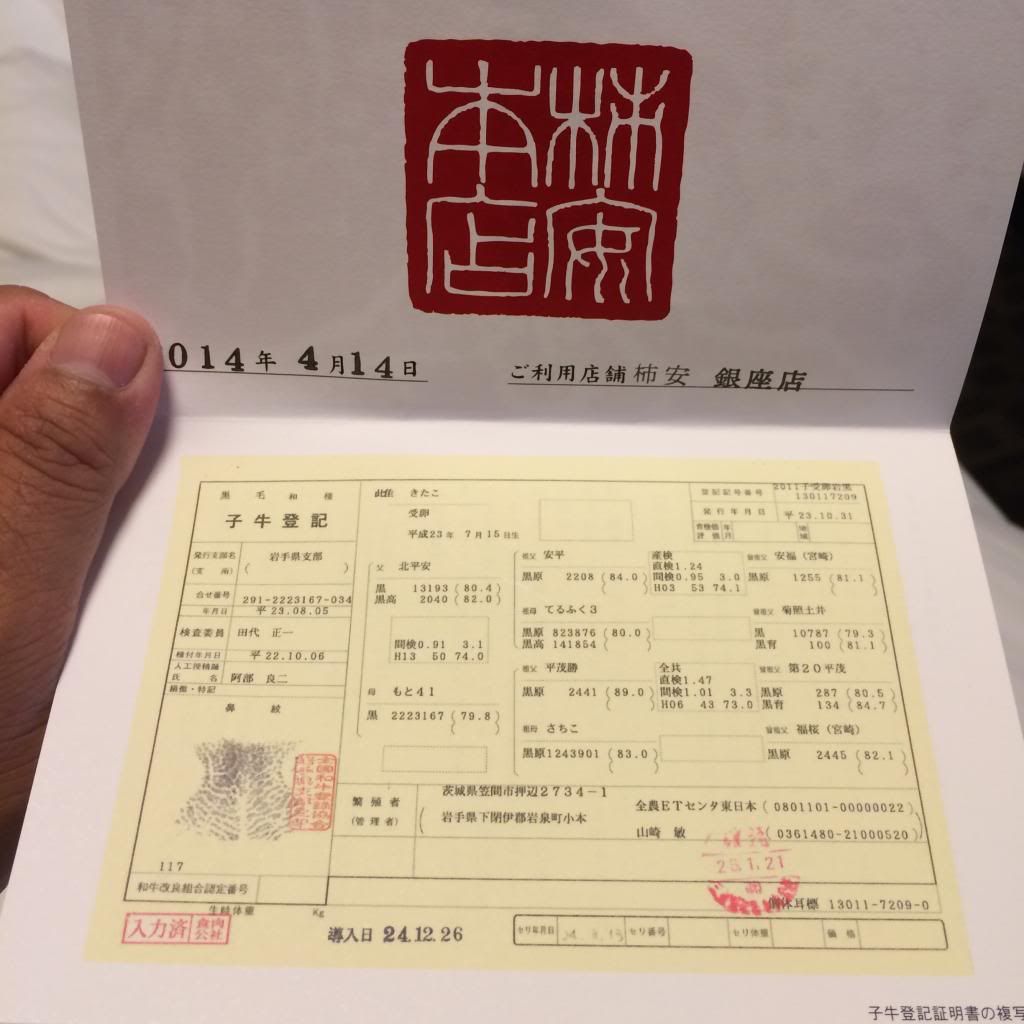 Then I headed to my main business meeting and was treated to an unreal Matsuzaka steak dinner by the President of Yamano Music. He says that it's way better than Kobe beef. I'll need to take his word for it as I've never had Kobe beef. No pics of the meeting, cause that probably won't evoke much excitement out of any of you, but here's the birth certificate of the cow we had. There were many dishes to eat, but I didn't want to be all rude and snap them up in such a classy place, not to mention in front of the big boss.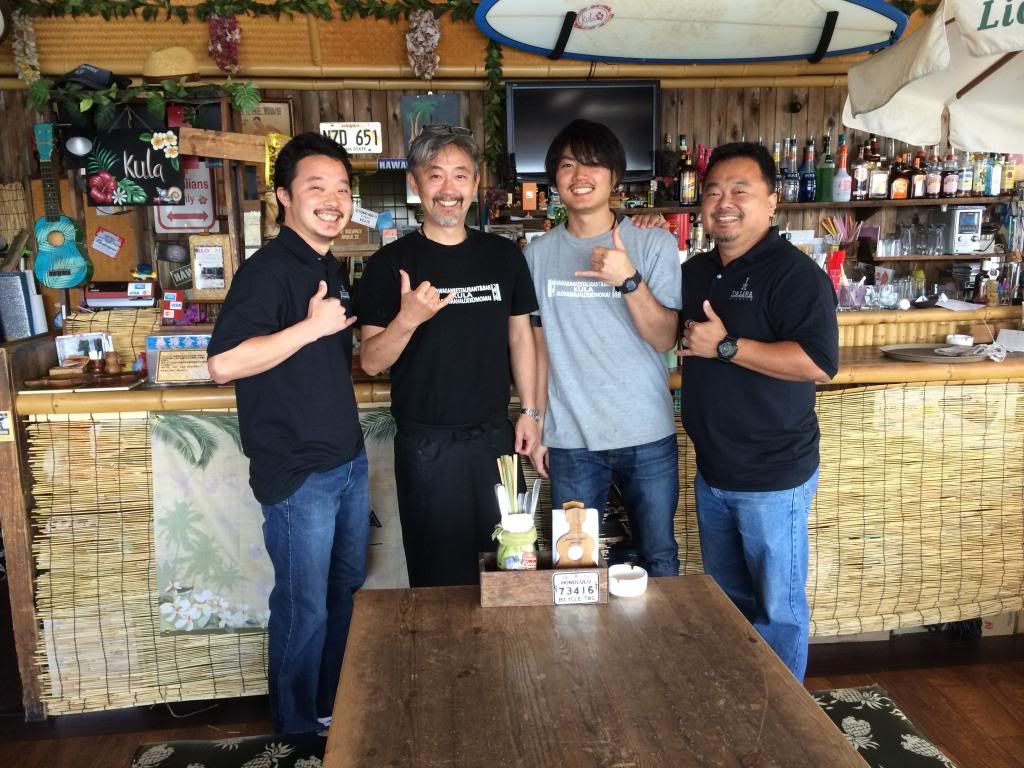 After the big meeting was done, we meet up with the guys from Kula Restaurant in Odaiba.
They have a really nice view of the waterfront and their decor is really island feeling, but you'll need to catch them in their new location. More of that when I visit them later this year.
I'm not a big dessert person, but this thing was amazing. To me, THIS is how you make a cream puff! Talk about onolicious! I can't remember where I got it from, but can still taste it in my mind. I say "mind" because I'm currently drinking coffee as I write this blog....uh, nevermind.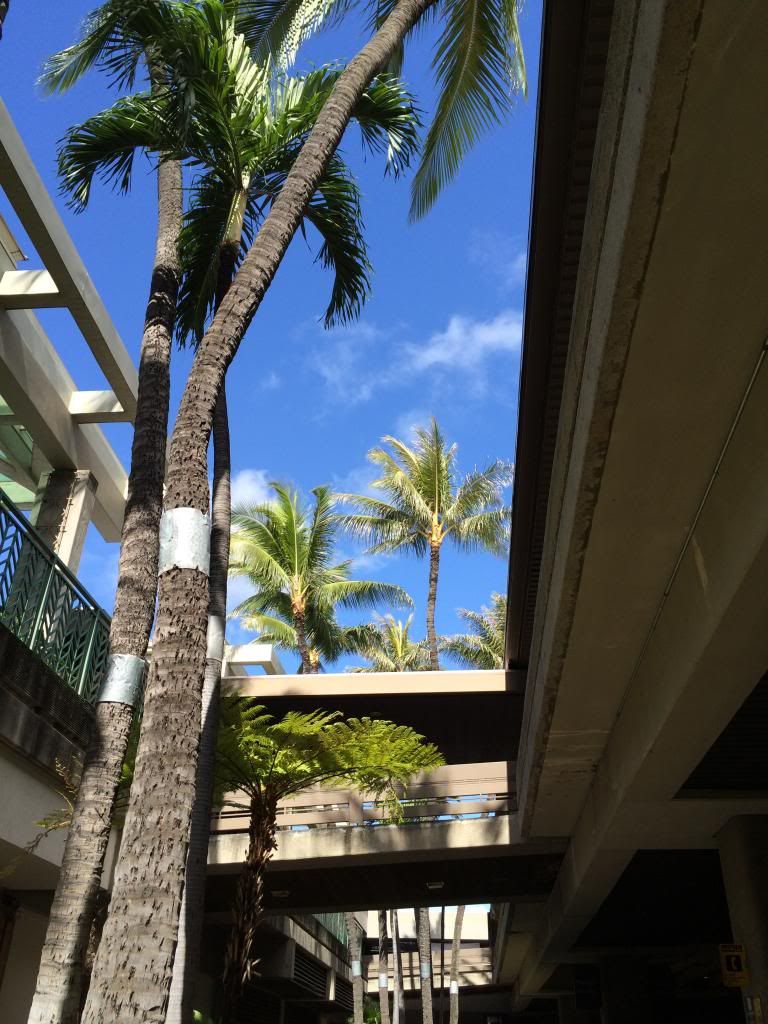 Kuu home Honolulu. No matter how great travels can be, how can you beat Hawaii? Just look at this sky, even coming out from the airport immigration, it's gorgeous. Lucky to travel? Maybe. Lucky live Hawaii? Definitely.