Gym Day, Then Gone to Japan
August 26th, 2014
Flashback to the past, the good ole days here at work. We're close here, like brothers, but even that takes hard work. In this case, hard fun. Every now and then, we schedule a total shut down of the shop and operations. We loosely call theses, "Shop Days". It's a time when we head out to some kind of adventure or another. This time, it was gym day.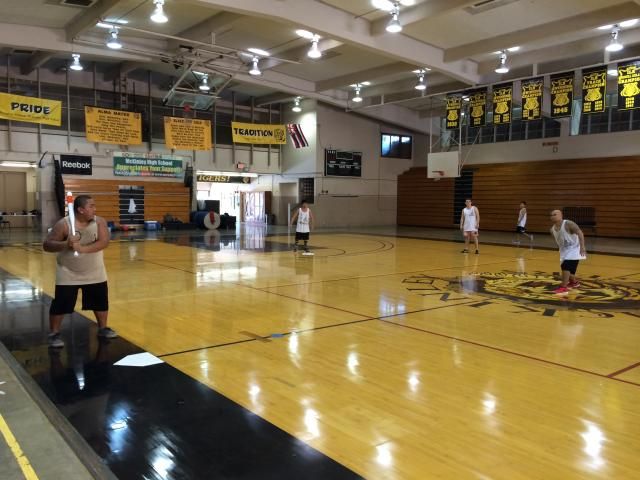 We were graciously hosted by McKinley HS, the alma mater of more than a few in my family's clan of 14 aunties and uncles. Being the townies we are, there have been more than our share passing through the Tiger halls.
After a good half day of indoor whiffle ball, basketball, and dodgeball, we were pooped, but was so much fun. Aside from a few bruised egos, we survived the first ever gym day.
Then a good 1 hour 20 minutes of sitting behind the slowest drivers on Earth, we dined at Romy's Kahuku Shrimp. This stuff is so simple, yet sooo sooo good! There must be some kind of secret besides butter, garlic, and shoyu, as mine never really turns out the same at home....
A literal couple days later, my brother and I flew out to Japan on a private charter. Ha ha, I wish. This is just the view from the ghetto seats as we have early entry privileges because of all our miles. Nice to be able to settle in without tons of people pushing and pushing us.
Japan was all business, as we conducted training with the staff of Yamano Music Co, our distributor in Japan. After two day's workshops and various meetings with division leaders, I was moved to see such a large company and so many people in support of what we do!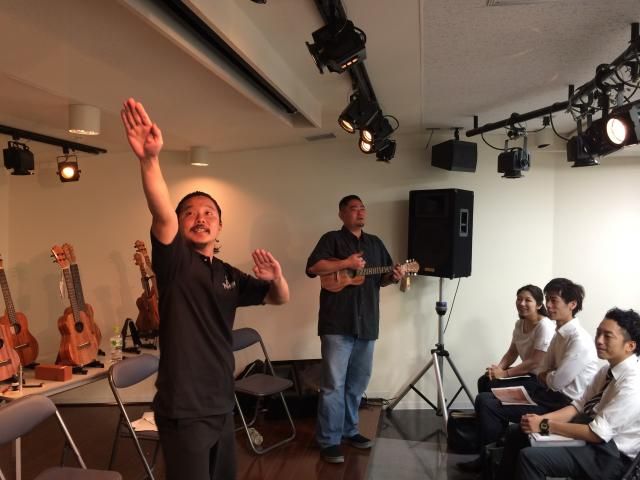 Towards the end of the sessions, we welcomed our newest artist, Ian Shiroma. He's a Hawaii boy, living in Nagoya. My brother provided the hula and I stood by and giggled, ha ha.
More to come from this trip as we head out to visit the children of Osaka's Holy Family Home.