Osaka Aug 2014
September 1st, 2014
Wow, as I typed in the year of this post, it's amazing to see that we've made it all the way to 2014. Never imagined to live in the days of space movie dates. No flying cars quite yet, but we have phones of the future, right? I digress, on to my post.
Most of my travels are not as glamorous as most assume. They are mainly based in getting some kind of work done. Every now and then, there are moments that stand out, and fill my trip with a lot of joy. It can be little things, or a little bigger as well.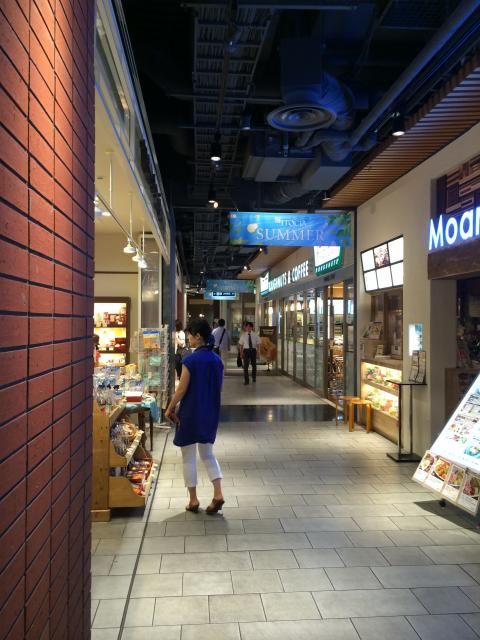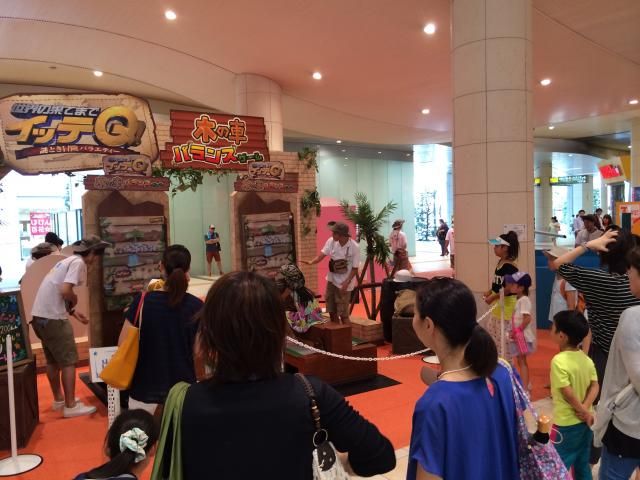 Everyday life is a little different in Japan. There's the hustle and bustle that's a change of pace from Hawaii, but the Japanese sprinkle in some neat stuff to break up all the action. Malls are really nice, they're everywhere, ranging from small to big. Every now and then, there are attractions in the halls between subway sections. This time, children games were the theme.
Canned goods? Yes. Yakitori in a can, "can" do, ha ha.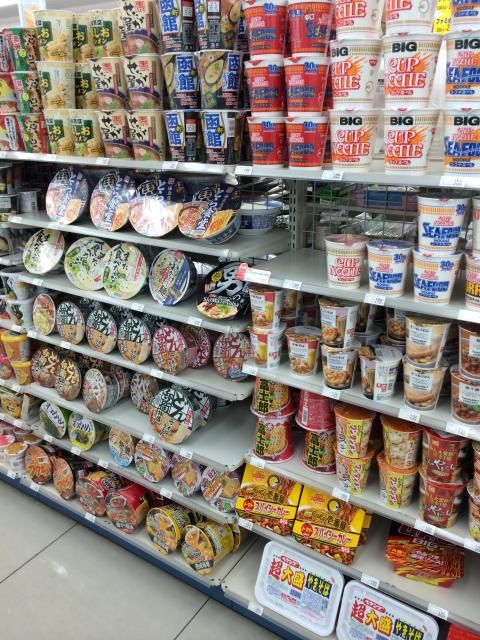 Anyone looking for their dosage of 2000 - 3000% of their daily recommended sodium value can always shop on the Great Wall of Ramen. I thought this was impressive!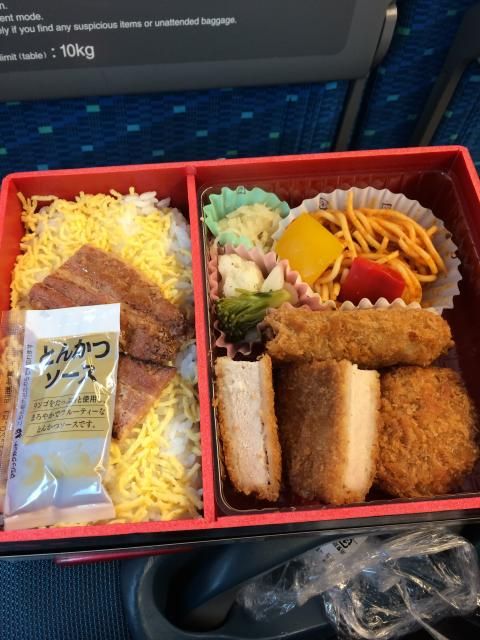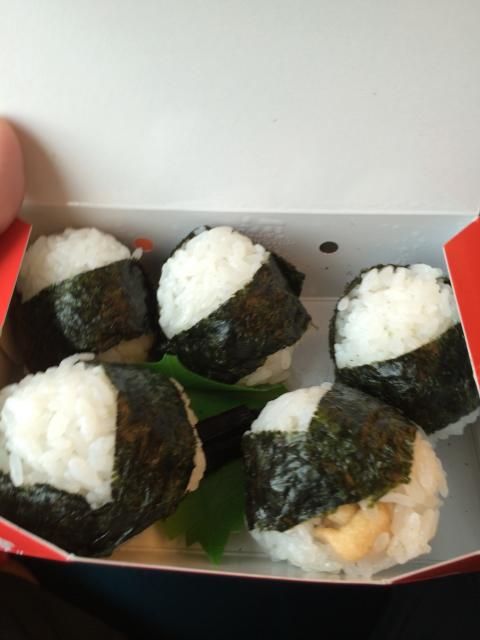 After we completed our training sessions in Tokyo, we jumped on the train to head to Osaka. This meant a 3 hour train ride and of course, train food. Unlike the US hamburger and hot dog fare, Japan does things....Japanese! I had a delicious katsu bento and as if that wasn't enough, I also got ten-musu, aka shrimp musubi.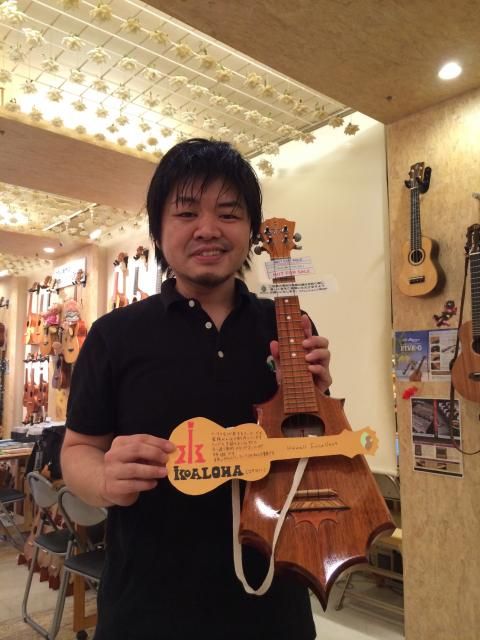 We visited two of our dealers there, Miki Gakki, and one of our oldest accounts in Osaka, Ohana Ukulele.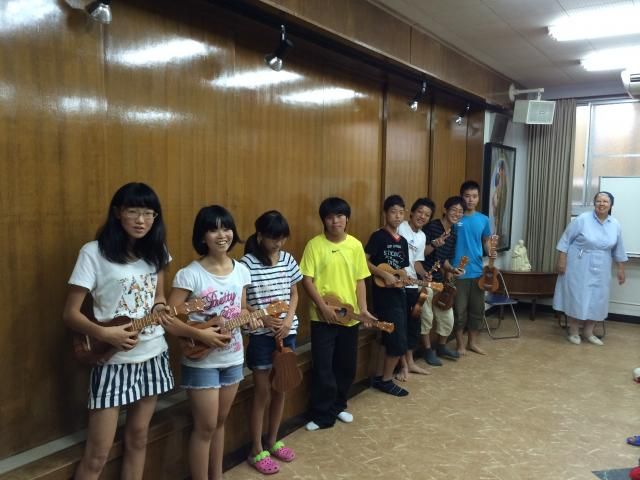 Then it was reunion time! The children of Holy Family Home is always a big motivation for me to ride that train for such a long trip. Here are the ones that visited on a special trip this year. They are ones that missed the annual summer visit for some reason or another.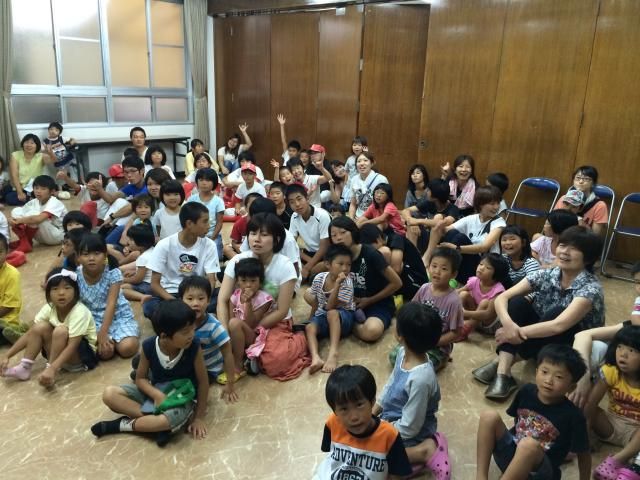 We spent time with a lot of them, singing and sharing songs. (I think I need to learn new songs already)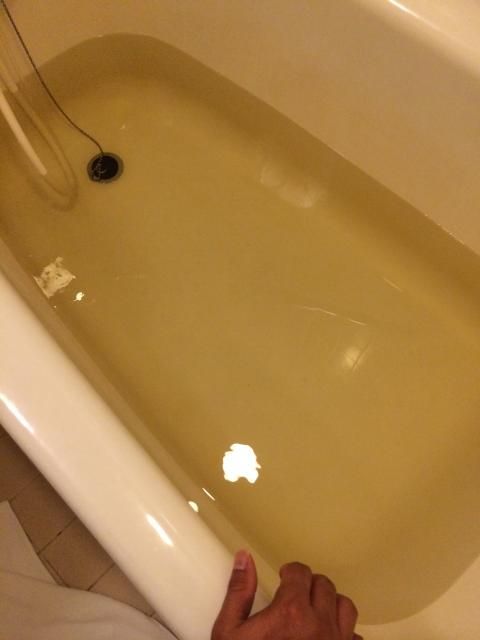 After a long day of travel and hearts filled with joy, it was time to unwind. I was a little apprehensive at first, but the natural spring water in my hotel does wonders for the body. There's a valve that turns that water on instead of tap. The color, I am told, is because it's rich in minerals. (It's not dirty as I thought)
More to come from Japan and as we head home to more things with kids.